The synthetic trap duo release a new EP.
AOK is made up of two promising musicians out of Michigan, and their style mixes trap music, hip-hop, and mainstream pop. They hide their voices behind ripples of sound, from heavy synth work, electric guitars, and various percussion. The duo dances playfully but confidently between genres.
With their new song "Back Burner," premiering on Popdust today, the band explores "that uncertain period of new love and infatuation," they write over email. "When you're ready to go all in, but they're not ready to make you a priority. The combination of bass-heavy production and engaging vocals encourages movement, while repeat listens reward with emotional lyrical resonance."

Listen below:
Back Burner
"Back Burner" is from the band's new EP WAVES, out this Friday, October 26th through Hot Capicola Records. The project rounds out at four songs and displays a powerful command of musicianship and melody. "High Beams" is as explosive as "Back Burner," while "Howl" lingers on the Fitz & the Tantrums side of smoothness. Bookending the EP is "Something More," exaggerated with rain-like production, leaving the listener mesmerized.

The duo released their first EP Tracks back in 2013. In five years, they have shifted from alt-rock inspired songs, as you'll hear with opening song "Keep the Party Going" and "Sinking Faster," to a more commercially-viable presentation with the new record releasing Friday.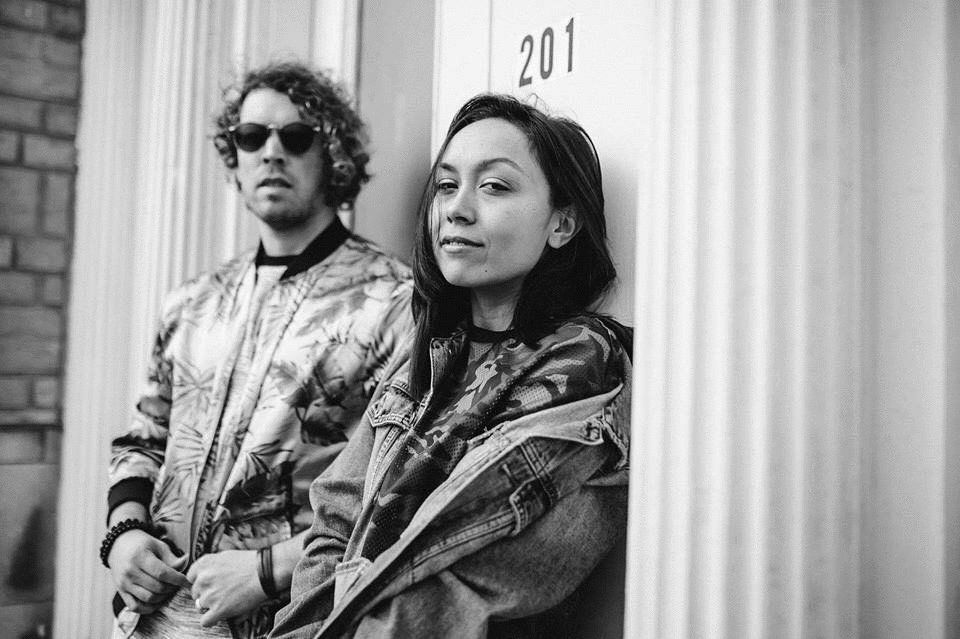 AOK/Facebook
POP⚡DUST | Read More…

Selma Blair Spotlights MS Disease's Difficult Diagnosis
INTERVIEW | Indie-Rock Trio, The Slang
'Labyrinth' and 'British Bake Off' Meet in 'Curious Creations of Christine McConnell'