Celebrity news can spin from escapist fodder to outrage, what with Justin Bieber getting a face tattoo (sort of) and Kanye dipping in and out of pro-Trump politics.
Luckily, Billboard knows exactly what we need to feel secure in our understanding of culture (and perfect dimples), as they officially announced on Tuesday that Ariana Grande is the 2018 Woman of the Year.
Billboard's Ross Scarano, vice president of content, shared our cultural appreciation of the 25-five-year old in a statement noting that Grande "consistently stands up for herself and her decisions in a world that often isn't hospitable to that sort of strength in young women."
Grande isn't only adored for her musical talent, star appearance, and ability to trademark hairstyles without being an animated character. She's a conscientious vegan and notably raised $3.49 million in proceedings from her "One Love Manchester" concert for victims of the 2017 Manchester suicide bombing that occurred at the end of her May 22 show. She noted at the concert, "I think that the kind of love and unity we're displaying is the kind of medicine we need in the world."
Billboard first established its Woman of the Year award in 2007 to "recognize extraordinary women in the music industry who have made significant contributions to the business and who, through their hard work and continued success, inspire generations of women to take on increasing responsibilities within the field." Grande will accept the award onstage on Dec. 6 for Billboard's 13th annual Women in Music event in New York City. Previous women who have grounded our faith that the diva never dies in pop culture include Selena Gomez, Taylor Swift, Lady Gaga, and Madonna.
The "God Is a Woman" and "Breathin'" singer shared her thanks to Billboard with a cool, black heart emoji on Twitter.
In fact, the ironic humor of that black heart emoji is a recurring feature on her Twitter posts, almost as if she's in on the fact that her 58 million followers don't just check her feed for thoughtless entertainment; some are looking for role models to understand their place in modern culture.

Unsurprising studies have found that we look to celebrity culture "in attempt to establish an identity and a sense of fulfillment." Hence, we select our favorite celebrities based on what we seek to identify with and what social values we want to believe in. Billboard's Woman of the Year award not only validates this year's cultural obsession with the newly-single pop singer; by spotlighting characteristics like "strength in young women" to "inspire generations of women to take on increasing responsibilities," the award questions the assumption that emotional investment in celebrity culture is a fickle exercise. In fact, some studies laud "the use of celebrity culture by young people to negotiate the world around them."
For some, having a favorite icon helps to filter a world of revolving and contradictory cultural messages. While headlines about Ariana Grande sometimes feature painful ponytails, whirlwind romances, or regretful tattoos, Billboard's award to a persona praising "love and unity" isn't the mark of a completely fickle culture.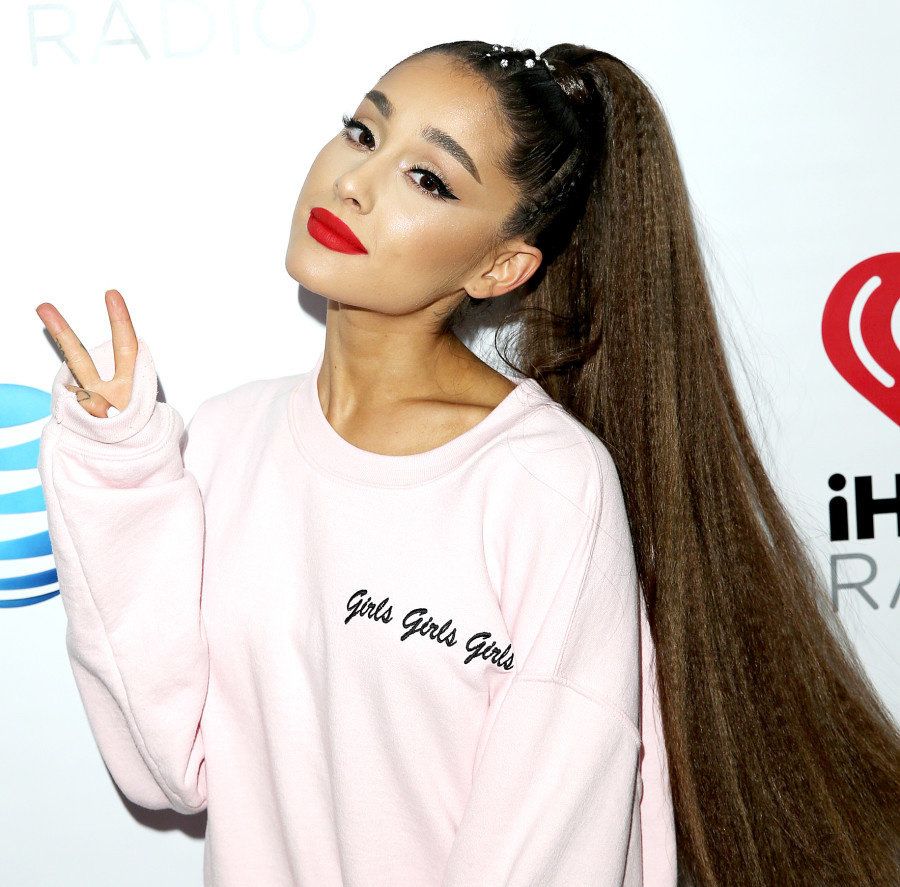 US Weekly
---
Meg Hanson is a Brooklyn-based writer, teacher, and jaywalker. Find Meg at her website and on Twitter @megsoyung.
---
POP⚡DUST | Read More...

REVIEW | Sabrina Fights the (White, Straight) Patriarchy in Netflix's "Chilling Adventures of Sabrina"
Rihanna and The Rolling Stones Can't Get What They Want
Justin Bieber Got a Face Tattoo: How Post Malone Killed the Pop Star