Music Features
Billie Eilish and the Changing Face of Pop Music
The pop star is changing.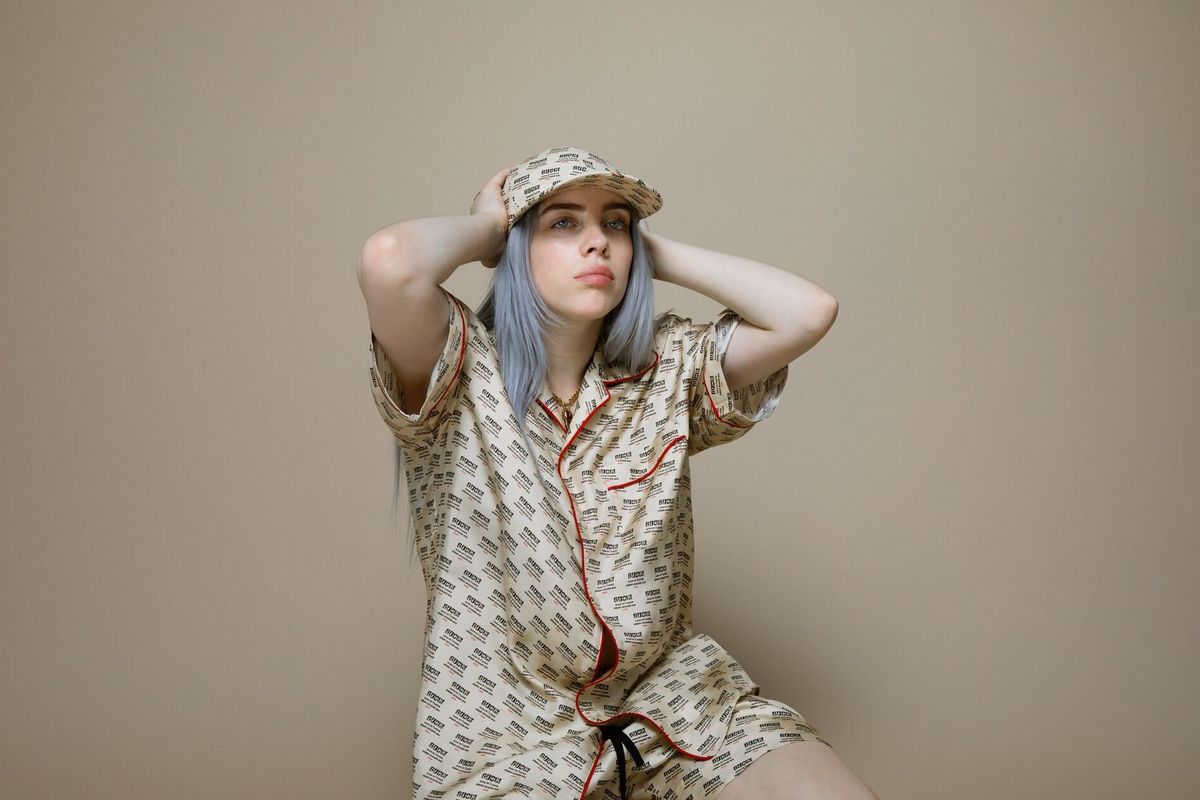 Billie Eilish — the 16-year-old pop phenom who's likely kept you up at night with the image of a tarantula emerging from her mouth— has risen to new heights of popularity in recent months. Her first hit was "Ocean Eyes", a pseudo-pop-ballad made for suburban dance studio routines and streaming service algorithms. Then, she collaborated with Khalid on "lovely," earning almost 300 million plays on Spotify alone. While these songs were fine, it's only been in recent months that Eilish has begun to make attention-grabbing pop. Her soft, childishly-high voice strikes a haunting note in contrast to the heavy EDM-influenced production of her songs, but the singer's vocal contributions are minimal, as the music's merit is due almost entirely to the distinctive production behind her voice.
For example, "You Should See Me in a Crown" strikes a fresh note in the ever-blurring world of repetitive electro-pop, despite Eilish's vocals sounding like a murmured, half-hearted Lana Del Ray impression. The song's saving grace is its audio production, which makes her otherwise boring vocal performance palatable, putting it against a background of crashing synths and subtle beats. In Billie Eilish's music, the real star sits behind a mixing board.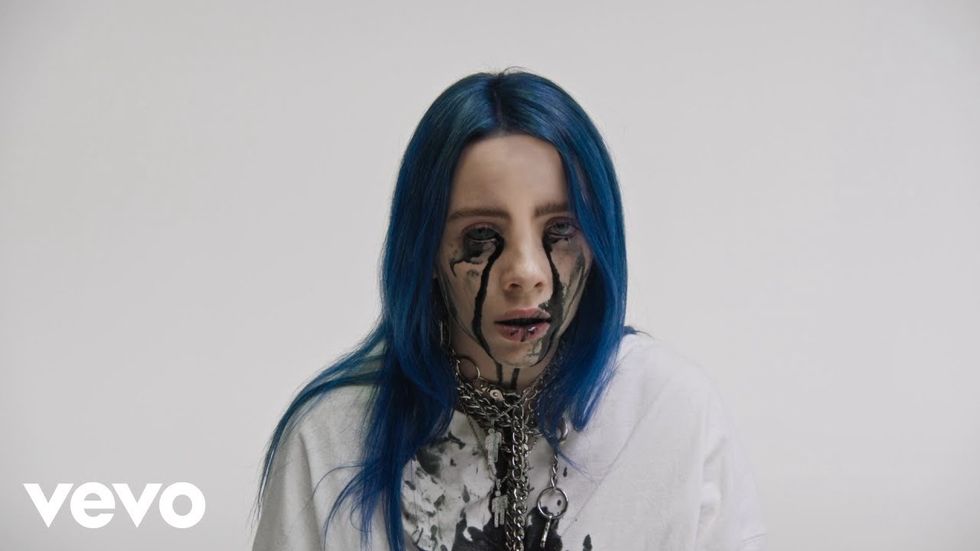 Granted, the singer herself is aesthetically interesting, with her cherubic face, permanent pout, and frequently blue hair. Her style is distinctive, seemingly in reaction to the tight, skin-baring, trends many female pop stars ascribe to. Eilish is most often seen in almost comically oversized head-to-toe sweats, which — despite making her look like a teenager hiding a pregnancy from her parents — somehow actually makes her cooler. But its an image so effective, so perfectly suited to the soft, but dark, music she sings, it's difficult to believe the entity of Billie Eilish organically occurred. Her image alone is striking enough to sell records and tickets, and her quiet, pure voice — while relatively unexceptional in its own right — is the perfect blank slate for a talented producer. Her music could have been sung by anyone who could hit the notes, and would likely still maintain the same quality.

Truthfully, Billie Eilish is a better product than she is an artist. If you look around the trendy neighborhoods of the world, the Brooklyns and the Shoreditchs, you'll see Eilish everywhere — she's quite literally plastered to the walls. Her enchanting face emerges on instagram feeds as if it appeared organically. This serves to make her seem like an underground act, hanging posters and busking on the subway, when in truth she's anything but. While the 16-year-old is undoubtedly talented, she serves as an interesting example of a label-constructed artist, an artist picked up by a major record company, shaped into a preplanned form, and successfully sold.
At the end of the day, record labels don't like to, and can't afford to, take risks. Signing an artist with some industry success under their belt is a relatively safe bet, as a fanbase has already been established. But when a 15-year-old – like Eilish – comes out of the woodwork with an album on a major label (Eilish is signed to interscope records) it's a good bet that her image and direction were chosen in a boardroom. This doesn't rule out the possibility of Eilish having some artistic say in her work, but it's likely that everything from the oversized clothes to the creepy music videos were a part of a pre-written image.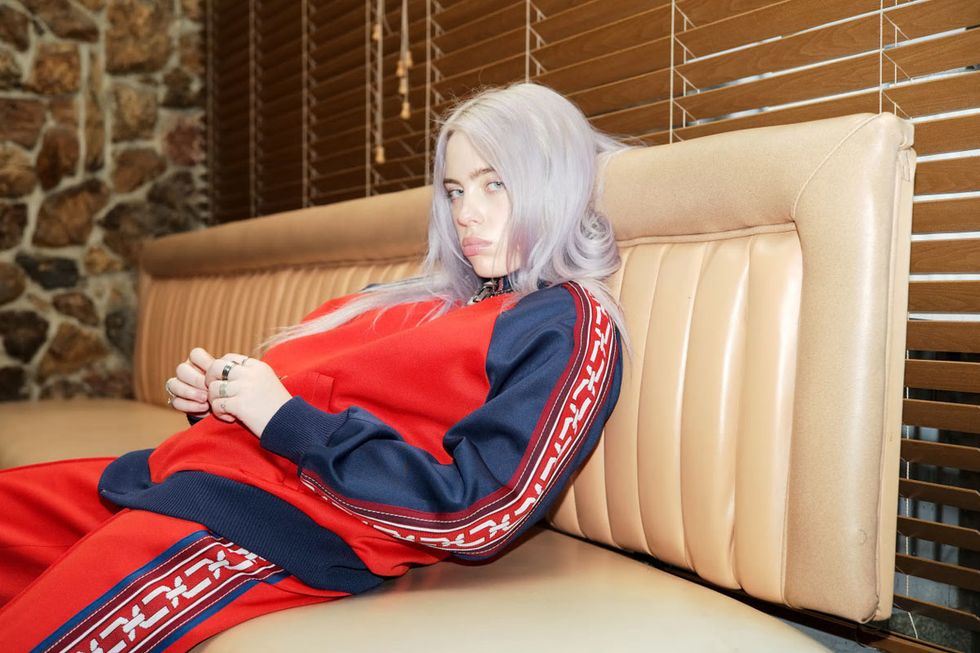 Fizzy Mag
Of course, manufactured acts are not a new idea, from the Spice Girls to Aaron Carter, record labels have always incubated talent, shaped images, and successfully sold neatly packaged products in the form of pop stars — and no one minded. What makes Billie Eilish different is that what's meant to set her apart, what's supposed to draw in fans, is an anti-establishment, grungy, underground vibe commonly attributed to artists who really did hang posters in Bushwick and busk in the subway before making their big break. Artists like Billie Eilish indicate a new trend in what mainstream music fans want: a hip-hop and rap influenced darkness that doesn't fit the traditionally light, bubble-gum genre of pop. It seems pop music is changing, from the top down, and when the transformation is complete, the genre may be unrecognizable.

---
Brooke Ivey Johnson is a Brooklyn based writer, playwright, and human woman. To read more of her work visit her blog or follow her twitter @BrookeIJohnson
---
POP⚡DUST | Read More...