COLUMNS
BOX OFFICE BREAKDOWN | Emotions Run High at the Cinema
OCTOBER 12th-14th | What is coming to theaters this weekend?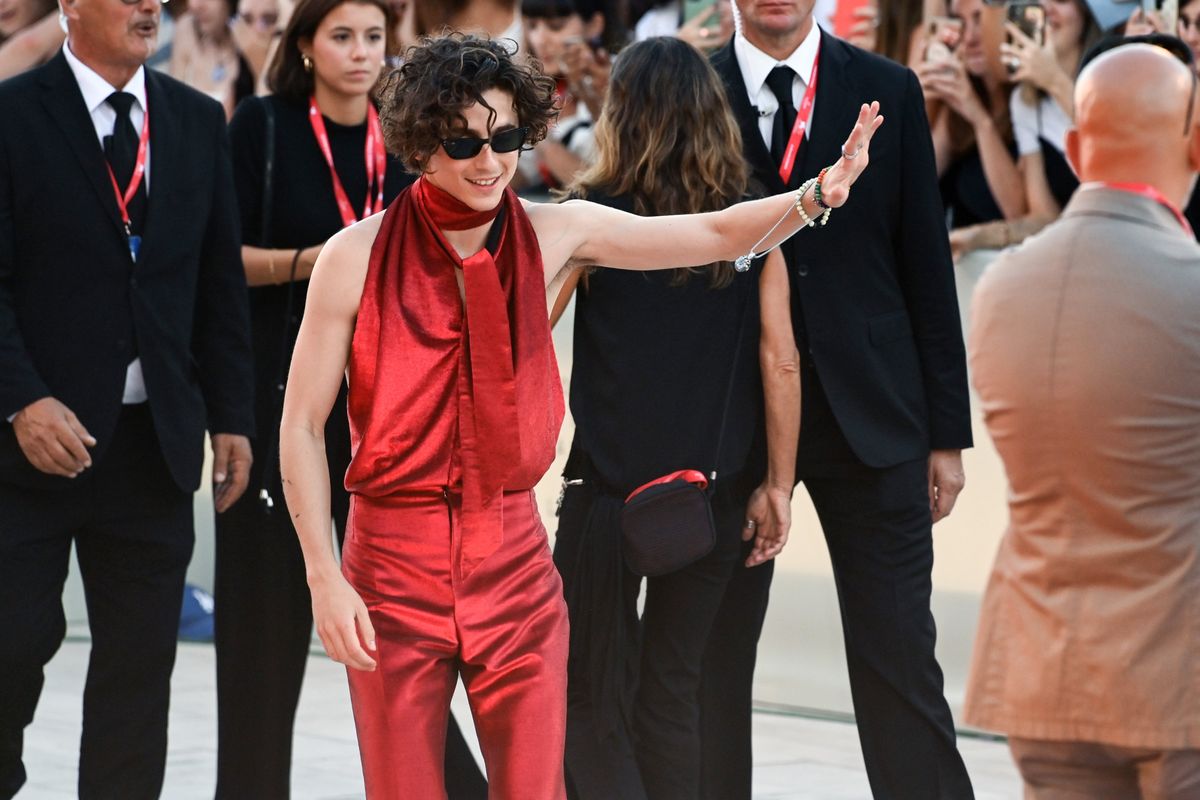 Photo by David Fisher (Shutterstock)
Family drama lights up the screen in our best bet at the movies this weekend.
In Box Office Breakdown we review the best movies for you to check out every weekend. Looking to laugh? What about having your pants scared off? Maybe you just need a little love? Whatever you're in the mood for, we have you covered. Take a peek at our top picks for this week.
---
Just in time for Halloween, have yourself a spook-tacular time with this latest adaptation of the beloved children's book series. The gang will solve a scary crime, but don't be worried if you are a little iffy on the scary stuff. This is light and fun, too.
PG | Running Time 1hr 40m | Sony Pictures Entertainment | Director: Ari Sandel
Starring: Jack Black, Wendi McLendon-Covey, Madison Iseman, and more!
---
A rundown hotel with a dark past becomes home to seven strangers carrying their own twisted baggage. One night will bring them together as they try to save their souls. An all-star cast gets you ready for Halloween with another haunted tale.
R | Running Time 2hr 21m | 20th Century FOX | Director: Drew Goddard
Starring: Chris Hemsworth, Dakota Johnson, Jon Hamm, and more!
---
This is one small step for the movie world and one giant step for everyone still obsessed with the space race. From the team that brought you La La Land, we revisit the story of the first team of NASA astronauts to step foot on the moon. What was the cost of making history? Prepare for blast off and find out.
PG-13 | Running Time 2hr 13m | Universal Pictures | Director: Damien Chazelle
Starring: Ryan Gosling, Claire Foy, Jason Clarke, and more!
---
In this Sundance Film Festival darling, we see a Staten Island teacher frustrated and disenchanted with her family and daily life. Soon, she begins to help tutor one of her students who is prone to reciting poetry. What she disguises as a passion to try and help him voice his art, turns quickly into an obsession that could be dangerous.
NR | Running Time 1hr 59m | Netflix | Director: Sara Colangelo
Starring: Maggie Gyllenhaal, Rosa Salazar, Gael García Bernal, and more!
---
And our ⭐️ TOP PICK ⭐️ ...
Based on the memoirs of a father and son, this adaptation explores the complexities of family as they struggle through mental illness relapses influenced by addiction. Their bonds are tested and their love for each other is questioned. Overall, we get a moving picture of how difficult, but meaningful, it is to be part of a family.
R | Running Time 1hr 52m | Amazon Studios | Director: Felix Van Groeningen
Starring: Steve Carell, Timothée Chalamet, Maura Tierney, and more!
---
Love a film you've seen or know of one coming out that we should check out? Shoot me an emailand let me know!
---
Rachel A.G. Gilman is a writer, a former radio producer, and probably the girl wearing the Kinks shirt. She is the creator of The Rational Creature and suggests you check it out. Also visit her website for more.