CULTURE
Brenda Song on "Crazy Rich Asians" Role: When Are You "Not Asian Enough"?
It's not her fault she's played mostly Caucasian roles.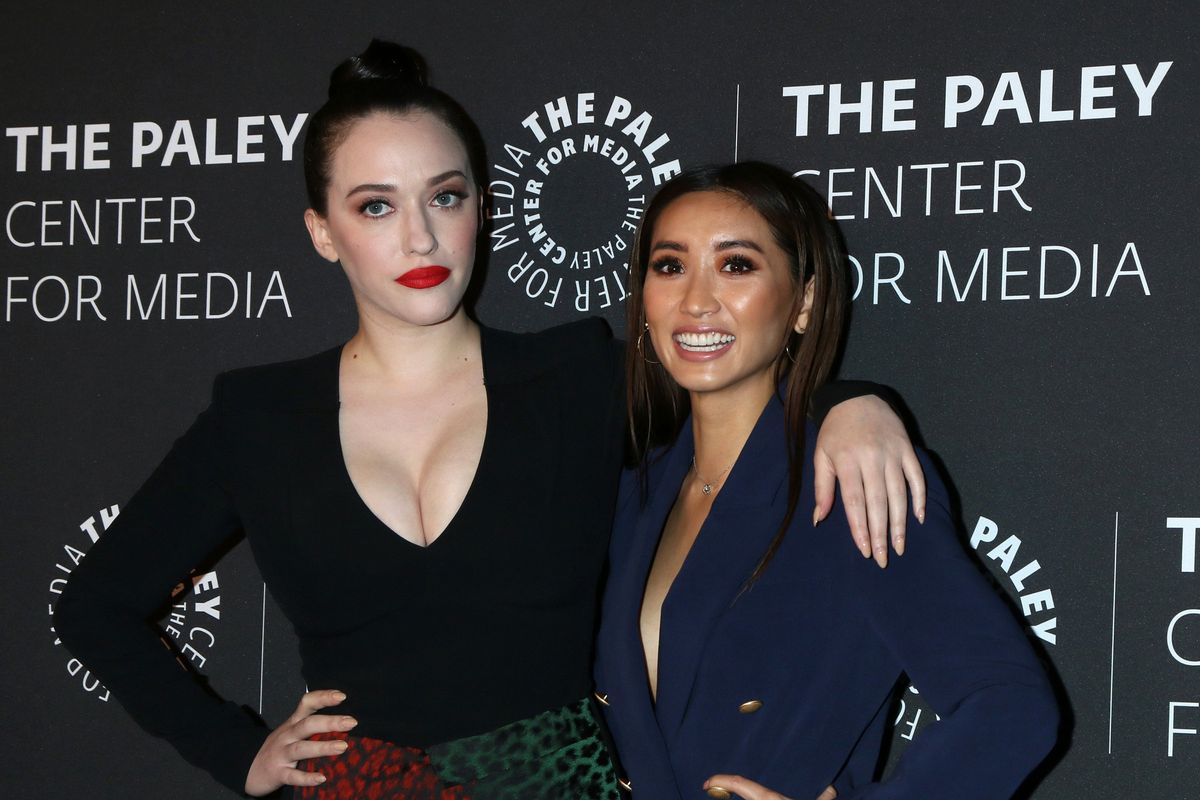 Photo by Kathy Hutchins (Shutterstock)
Despite being born to a Hmong father and Thai mother, Brenda Song is a consummately American actress–so much so, that the Californian recently told Teen Vogue that she was once deemed too American to play an Asian-American role.
Known–nay, beloved–as a Disney Channel legend for her roles on The Suite Life of Zack and Cody (2005-2008) and Wendy Wu: Homecoming Warrior (2006), not to mention (as elder millennials fondly recall) Nickelodeon's 100 Deeds for Eddie McDowd (1999-2002), Song was the only actress of Asian-American descent that many of us saw on TV throughout the aughts. "I don't think people realize how ahead of the curve Disney Channel was," Song said of her Disney tenure. "They were colorblind casting way before anybody else. They were giving me TV movies since I was 15 that people would never even think about. They were just telling stories and wanting kids to be able to see themselves on TV at a young age."
Brenda Song Through the Years | Amphibia | Disney Channelyoutu.be
Yet, the 31-year-old said that she was not given the opportunity to audition for Jon M. Chu's $238 million-hit Crazy Rich Asians, despite being a fan of Kevin Kwan's book series and asking her managers if she could vie for a part. She was told "no." "Their reasoning behind that, what they said, was that my image was basically not Asian enough, in not so many words. It broke my heart," she shared. "I said, 'This character is in her late to mid-20s, an Asian American, and I can't even audition for it? I've auditioned for Caucasian roles my entire career, but this specific role, you're not going to let me do it? You're going to fault me for having worked my whole life?' I was like, 'Where do I fit?'"

In response, Chu has taken to social media to clarify that, if that was the message Song received, he certainly didn't send it. He posted, "Would these words ever come out of my mouth? Nope makes no sense. I feel horrible she thinks this is the reason. The fact is I love Brenda Song and am a fan. I didn't need her to audition because I already knew who she was!"
Regardless, operating under the belief that she was rejected for being an inadequate representation of her own race, Song came to terms with the criticism. "I got myself together and said, 'Brenda, there is only one you, and you can't change who you are. You can't change your past.' I am so grateful for every job that I've done," she said. "All I can do is continue to put good auditions out there, do the best that I can — that's all I can ask for."

Song now stars in Hulu's Dollface. She plays Madison, an effervescent young publicist whose energy sets the show's quirky tone. Kat Dennings and Shay Mitchell co-star in the female-created show, which is a characteristic Song praised: "I've always been a part of male-driven projects and it was amazing [to be] literally going to work every day and hanging out with my girlfriends."
From London Tipton (a non-Asian name) to Madison, Song's success has been predicated on an unusual mix of Asian erasure and respectability politics in American media. In a time when Asian actors still only account for 1% of Hollywood's lead roles, playing into the stereotypes promoted through TV tropes is, in cold terms, the only way for many actors of color to succeed. For instance, in 2017 Paste explored "Industry Bias, Whitewashing, and the Invisible Asian in Hollywood," quoting an unnamed casting director who actually said, "Asians are a challenge to cast because most casting directors feel as though they're not very expressive." In another casting director's words, the reason Asians haven't been featured in American media is because they (yes, all of us, apparently) are "very shut down in their emotions … If it's a look thing for business where they come in they're at a computer or if they're like a scientist or something like that, they'll do that; but if it's something were they really have to act and get some kind of performance out of, it's a challenge."

In response, #ExpressiveAsians trended on Twitter to call out the deep racial bias and false stereotypes at the core of Hollywood's shut-out of Asians and Asian-Americans. Yaoyao Liu of the Seattle Asian American Film Festival critiqued the tokenization of Asian characters, emphasizing "the importance of not simply including Asian performers in media, but of casting them in roles more meaningful than portrayals that are, at worst, perpetuations of racist assumptions or, at best, ineffectual lip service to substantive calls for diversity."
Most pointedly, Liu notes: "Even though the #ExpressiveAsians on American televisions today defy certain stereotypes, they remain within the parameters of being educated, middle class, and culturally assimilated; in other words, they capitulate to the standards set by respectability politics...Respectability politics refers to the policing of certain behaviors or values within marginalized groups in accordance with mainstream (read: white supremacist, patriarchal, heteronormative) codes of conduct. In the context of Asian Americans in media...prominent characters...toe the line of acknowledging their identity-based difference in a manner that is fully comprehensible and palatable to white audiences. For example: they have Asian names but they don't speak English with an accent... Nothing happens on screen that would alienate their white viewers."
Indeed, the first role to cement Song as a beloved figure in millennials' childhoods and, in many respects, an Asian American icon, was Wendy Wu. "The beginning of the end of Disney's promise of an all-inclusive cast," the film captured the cultural and cognitive dissonance that painfully characterizes the Asian-American experience. In describing "How Wendy Wu Homecoming Warrior Taught Cultural Acceptance," Nyah Hardmon wrote, "Wu was this preppy Chinese-American who struggled with the grips of her culture. Like most second-generation immigrants and other culturally and ethnically diverse people of this country, Wu didn't feel connected with her home country. She turned her nose at Asian cuisine and distance[d] herself from her Chinese heritage. Eventually, Wu comes to terms with who she is and the history of her family, but it definitely wasn't an easy conclusion."

It's no wonder we still root for Brenda Song. Her continued success from child actor to comedic female force is a living manifestation of the impossible dream of all people of color: to live in a world that doesn't erase culture and racial identity and histories of oppression under the demeaning guise of being "post-racial" or "color-blind," and where no one asks us to prove we're worthy of being seen.