CULTURE
Camila Cabello and Shawn Mendes Might Be Perfect for Each Other Because They're Both Racists
Or, at the very least, they both posted some pretty racist things as teenagers.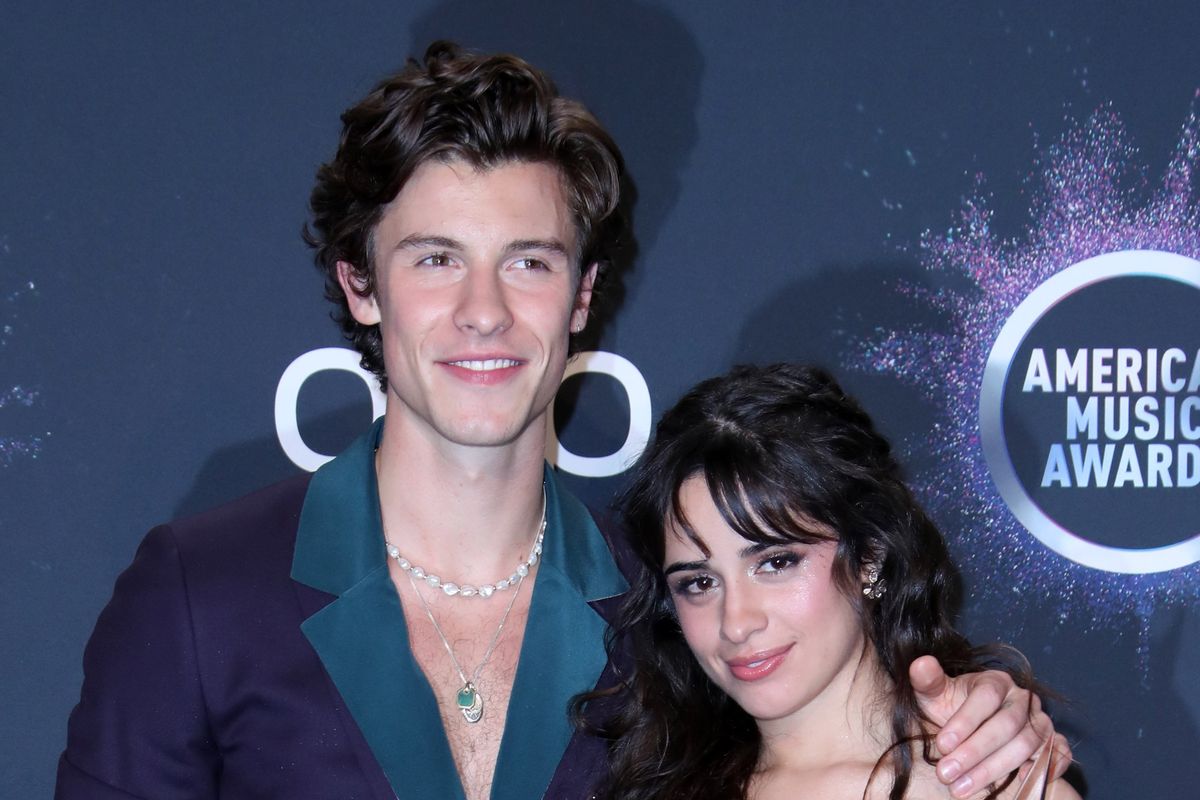 Photo by Matt Baron/Shutterstock
Camila Cabello has been doing damage control for a series of racist Tumblr posts that re-emerged from her teenage years.
The Havana singer came under fire yesterday for using the "n-word" and reblogging racist posts on her since-deleted Tumblr blog, "vous-etess-belles." The revelation came from an eviscerating thread posted by a Twitter user named @motivatefenty and revealed that when Cabello was around 14 and 15, she reblogged a multitude of posts that contained racist slurs as well as racist sentiments about Mexicans, Asians, and Black people, and parodied Rihanna for being a victim of domestic violence.
Cabello responded with a tearful apology. "I'm an adult and I've grown and learned and am conscious and aware of the history and the pain it carries in a way I wasn't before," the 22-year-old concluded. "Those mistakes don't represent the person I am or a person I've ever been. I only stand and have ever stood for love and inclusivity, and my heart has never, even then, had any ounce of hate or divisiveness."
While she expressed sorrow at her actions, some panned her reaction as a "non-apology." Upon a closer look, the apology technically doesn't even express regret or a concrete desire to change. Instead, it attempts to excuse what she did, wrapping it up with a typical "I'm not racist and I was never racist because I'm a good person!" response.
Cabello, as The Daily Beast writes, "is one of many of celebrities who, after being confronted with indisputable receipts, have 'apologized' for past incidents of racism without actually holding themselves accountable."
If this all sounds familiar, you might be thinking of Shawn Mendes, Cabello's current boyfriend and duet partner who—back in August—was forced to offer a similar apology to the public when racist tweets surfaced. Like Cabello's posts, the tweets were posted when he was about fourteen and contained the "n-word" as well as other disparaging comments about people of color.
Like Cabello, his apology attempted to excuse his actions rather than distance himself from them. "I apologize for everything insensitive that I said in the past. But with that being said, I think that's not my personality," he wrote at the time. His response was slammed by fans and critics, so you would think that Camila could have at least tried to learn from her boyfriend's mistakes.
For a while, many of us have thought that Cabello and Mendes' relationship was a PR stunt designed to promote their single "Señorita," which, as one Twitter user wrote, would likely play on loop in Hell. But actually, they probably have a lot more in common than most of us thought. Most likely, they make racist jokes in private while lauding each others' innocence, goodness, and sense of humor, all while expressing no desire to actually change or take ownership of their actions.
Excusing racism with humor and clinging to the idea that it doesn't exist because "you're a good person" is how racism gets perpetuated, but not in Shawn and Camila's world. For now, all we can do is pray to every God we know that we won't get a cheeky "Sorry"-type apology duet.