MUSIC
It wasn't nominated, but Charli's duet with Christine and the Queens is my personal SOTY.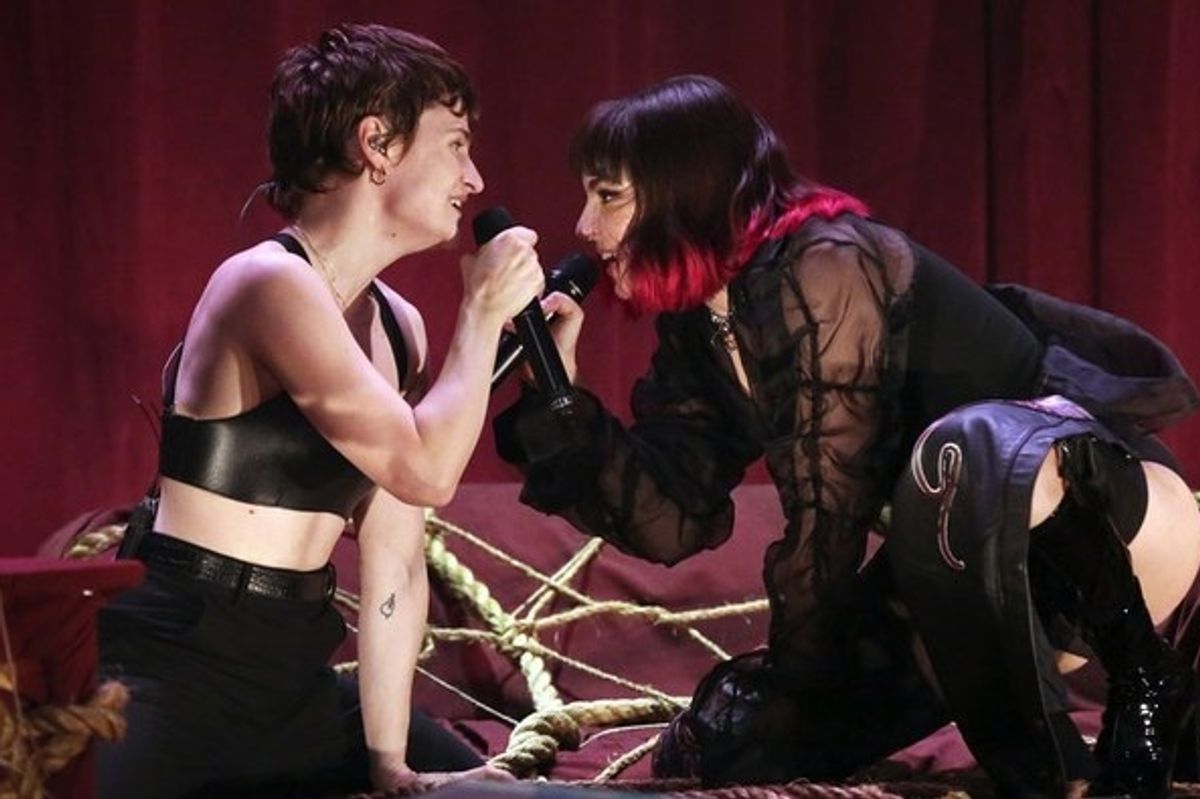 Do you hear that sound? It's the subtle hum of the music hive buzzing, because the Recording Academy just announced their nominees for the 62nd Annual Grammy Awards.
A brief summary of this year's honorees: Rapper-flautist extraordinaire Lizzo earned the most nominations with eight total, including Album of the Year, Record of the Year, and Best New Artist. Lil Nas X and Billie Eilish weren't too far behind with six nods each, including nominations in the same categories. Indieheads might be pleased to know that Bon Iver, Vampire Weekend, and Lana Del Rey are also up for Album of the Year. The best news of all is that Ed Sheeran received absolutely no nominations.
While it's pretty cool to see so many newcomers welcomed to the Grammy roster—including Lil Nas X, a young queer POC, three demographics historically overlooked by the Recording Academy—I couldn't help but notice a few glaring voids among the nominations. In particular, I'm devastated that "Gone" by Charli XCX featuring Christine and the Queens, my personal song of the year, has been forgotten altogether.
Released in July, "Gone" was the third single preceding Charli's latest album, Charli, her first full-length project since 2017's cult-favorite masterpiece, Pop 2. On first listen, the magic of the song is glaringly evident; the clanging, stuttering PC Music production melds perfectly with Charli and Chris' poppy melodies. As they deliver one of the year's best and most relatable lyrics—"I feel so unstable, f***ing hate these people"—"Gone" perfectly exemplifies the catharsis and healing that can come from a great bop.
i really feel like Gone is one of the best songs that has been released this year.... like it's in the top 10 best songs of the year FOR SURE. right?!? rt if u agree.
— Charli (@charli_xcx) September 19, 2019
But Charli exists in a strange overlap between underground fame and mainstream recognition, a juxtaposition she's aware of and even embraces. But the Grammys aren't friendly to artists in that sphere. Charli hasn't had one of her own songs crack the Hot 100 since 2015's "Break the Rules" (though she did have a hand in penning "Señorita," the No. 1 hit that earned Shawn Mendes and Camila Cabello a Best Pop Duo/Group Performance nomination). Charli did see moderate success on the Billboard 200, peaking at #42, but that's evidently not enough momentum in the Academy's eyes.
Few pop songs this year can match the force that is "Gone," and nearly everything that came close—such as Normani's solo debut "Motivation"—were also snubbed for this year's awards. Some of the Best Pop Solo Performance nominees, like Beyonce's "Spirit" and Taylor Swift's "You Need to Calm Down," were letdowns coming from their respective artists, while the Duo/Group category—save for maybe "Old Town Road"—is incredibly underwhelming. Maybe Charli will forever remain a sort of concealed revolutionary in pop. Maybe I'll just have to be OK with that.
From Your Site Articles
Related Articles Around the Web