Film Features
Before Its Time: Rodgers and Hammerstein's 1997 "Cinderella"
Fans are calling for Cinderella to be added to the massive selection of nostalgic '90s movies on Disney+.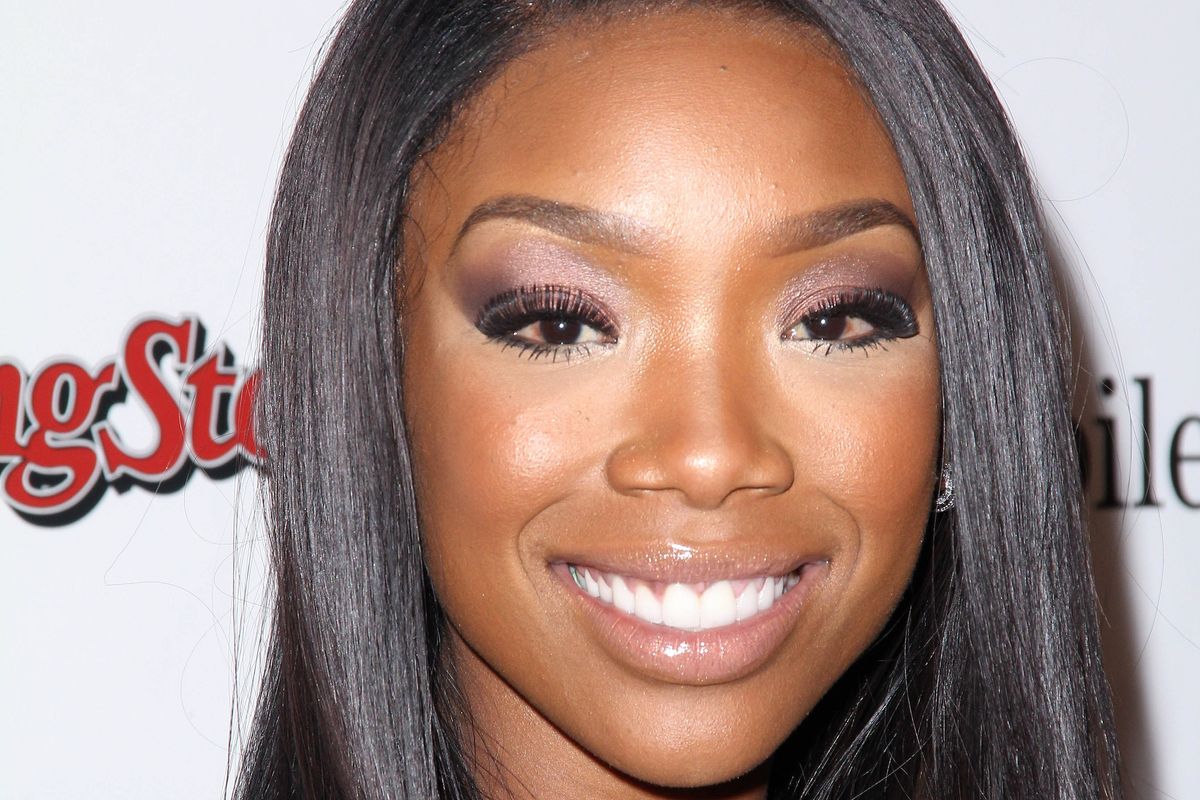 By s_bukley (Shutterstock)
Update Feb 4:
It's happening! Millennials everywhere rejoice as Brandy Norwood as Cinderella will join Disney+ on February 12.
---
It's hard to be proud of the '90s.
Even among us die-hard elder millennials, we know that we were indoctrinated with plenty of problematic ideas: We used "gay" as a negative adjective for things we didn't like, we often glamorized eating disorders, we thought super low-rise jeans were cute.
Look, we're sorry, okay?
But one thing we've come to be fiercely proud of is the time Brandy found out her fairy godmother was Whitney Houston and married a Filipino prince whose mother was Whoopi Goldberg.
That's right. It's 2020, and the most diverse casting a film has ever achieved is still Rodgers and Hammerstein's 1997 live action Cinderella, starring Brandy Norwood as the titular underdog and a whole cast that put other films to shame for their attempts at "diverse casting."
---
Now, as Disney continues its plans to own your entire waking life as well as your childhood, fans are calling for Cinderella to be added to Disney+'s massive selection of nostalgic '90s movies.
In 1997, the idea of a Black Disney princess was fantastical (and the concept wouldn't manifest again until the 2009 animated feature The Princess and the Frog). But when Cinderella aired on ABC on November 2, 1997, 23 million households witnessed the glory of Whitney Houston as America's fairy godmother–with beloved '90s singer Brandy as Cinderella and Philippines-born Paolo Montalban as Prince Christopher.
As the classic fairy tale unfolded, we were treated to the villainous histrionics of Cinderella's nameless stepmother (brilliantly played by Bernadette Peters), the overbearing concern of Queen Constantina (gloriously performed by Whoopi Goldberg), and the passive stoicism of King Maximillian (regally understated by Victor Garber). While Prince Christopher searches for his mysterious dance partner after the infamous ball, the king's footman (Jason Alexander) acts as an aloof matchmaker who speaks mostly in barbed one-liners.
As if that didn't sound perfect already, the soundtrack crystallized the film as an iconic moment in an entire generation's formative years. Evocative and seamless, the musical numbers transmuted the oft-told fairy tale into art.

But that's not a surprise considering the fact that Cinderella was created as an opportunity for Whitney Houston to shine in a musical. With Houston serving as a producer, the TV movie was written by Robert Freedman, who very consciously set out to "write it multiculturally."
Whitney Houston & Brandy - IMPOSSIBLE / IT'S POSSIBLE (from "R&H's Cinderella," 1997)www.youtube.com
As he told Shondaland in 2017 for the 20th anniversary of the film, "I was thinking about how to write for 1997, for young girls watching it. My wife told me about how women were depicted affected her growing up—you know, like in those Doris Day movies, and even in the past 'Cinderellas.' I was particularly sensitive to not telling a story of 'she's just waiting for the prince or the white knight on the white horse to come and take her away.'"

As a credit to his success, during one memorable moment between Cinderella and Prince Christopher (who is actually given a name in this adaptation, rather than just being a blank "prince charming" figure who saves the poor peasant girl), he opines to Cinderella that a girl should be treated "like a princess." Cinderella quickly corrects him: "No. Like a person, with kindness and respect."
Truly, at the core of the film's indelible mark on '90s culture is the fact that the film is not so fantastical at all. The incredibly diverse casting is not a gimmick (like all too many modern films' attempts to be "inclusive"); rather, it's simply a representation of the multicultural world we live in–and have always lived in.
After the film's debut, a New York Times reviewnoted, "There is no cause to wonder why one stepsister is [B]lack and one white." Because, as Whoopi Goldberg told Jet magazinein 1997, within the world of Cinderella, the interracial casting "makes perfect sense."

"Before, it was either all-[B]lack or all-white, but never a normal mix of people," she said. "This integrated cast is how the real world is. This is more normal than being part of a cast that doesn't have any color in it."
Executive producer Neil Meron noted the team's intention from the start: "It was going to be a diverse world that we would present. There was no pushback from the [Rodgers and Hammerstein] organization at all! I think it was because Whitney was so huge at that time; to a lot of executives she was popular entertainment as opposed to being defined by her race. We were also worried about making sure that Cinderella was defined by more than falling in love with a handsome prince. She needed to have a story of her own that superseded just being attracted to his good looks. That's not the way that the culture was going at that time."
And yet, against the regressive cultural trends of the time, this little TV movie was made. 23 years later, it's fondly remembered as a family classic and, more poignantly, a staple of media representation for young people of color who had never before seen people who looked like them on TV–let alone playing royalty.
Related Articles Around the Web