MUSIC
Albums That Made You Want to Join a Cult in 2019
From the self-care cult of Lizzo to Lingua Ignota's cult of vengeful women.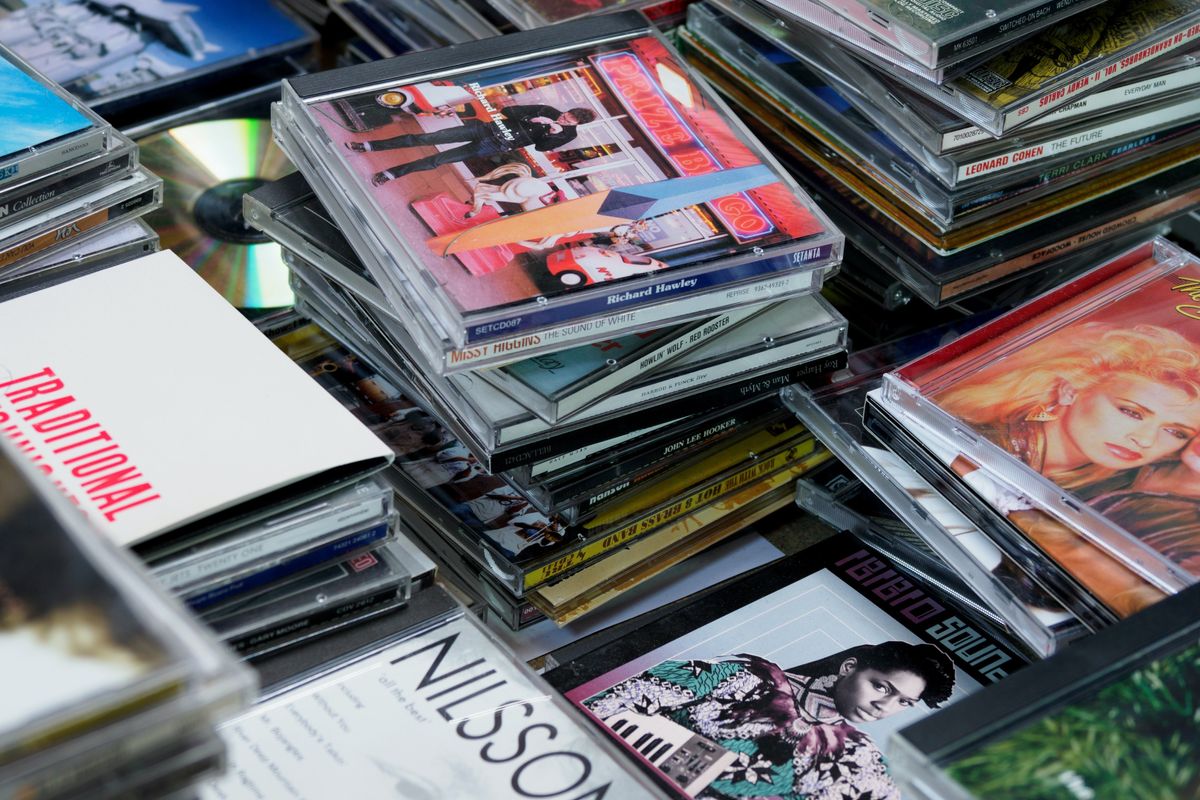 2019 saw a lot of fabulous releases, but which ones will stand the test of time?
While some albums are critically acclaimed but then rapidly fade into obscurity, others are so good that they could easily inspire cults. The albums on this list may not have been the year's most highly acclaimed, but they are the most likely to inspire (if they haven't already) massive cultural shifts and changes that will persist long into the 1920s.
1. Lingua Ignota — Caligula
Lingua Ignota's raging, heavy, monstrous Caligula mixes harsh noise with effects and lyrics that blend liturgical services with murderous impulses. It's a howl of rage that damns all abusers to eternal hell and suffering; and, at a time when women are getting tired of the inaction that accompanied #MeToo, Caligula could easily inspire a cult of women to take to the streets and take back what was taken from them.
LINGUA IGNOTA - DO YOU DOUBT ME TRAITOR (official audio)www.youtube.com
2. Lizzo — Cuz I Love You
The cult of Lizzo is already in full swing, and it looks like it's only going to continue to grow. Lizzo already has tremendous sway, and her lyrics are ubiquitous in Instagram captions and in politicians' Twitter feeds. As many of us resolve to get over self-hate and turn over a new leaf in 2020, Lizzo will certainly only gain notoriety and acclaim. It's easy to imagine a massive group of Twerking, face mask-using, body-positive Lizzo fans and imitators snapping selfies, going viral, and starting the defining cult of the next decade.
Lizzo - Cuz I Love You (Official Video)www.youtube.com
3. 100 gecs — 1000 gecs
100 gecs didn't mean for their album to go viral, but their absurd, chaotic collection of angsty electronica has sparked a revival movement for ex-scene kids who moved out of their small towns into big cities and immediately gravitated to the local noise venue. Like the best memes, the duo's meme-inspired album toes the line between hyper-seriousness and total parody, and ultimately it hits the perfect level of absurdity for what's going to be a very chaotic decade.
100 gecs - money machine (Official Music Video)www.youtube.com
4. Tyler, the Creator — Igor
The Igor wigs were one of this Halloween's most popular costumes, and it's likely that Tyler, the Creator and his Igor alter-ego aren't going away anytime soon. Tyler, the Creator was already powerful enough to inspire Frank Ocean to start his music career, and Igor was a master-class in the art of transformation—and really, who wouldn't follow him to the edges of the Earth?
IGOR'S THEMEwww.youtube.com
5. BTS — Map of the Soul, Persona
The BTS ARMY is already a kind of cult, and the group's powers are continuing to escalate. They're even going to ring in 2020 as special guests on New Years' Rockin' Eve in Times Square. If BTS asked their fans to do anything or cancel anyone, there's no real doubt of what would result, and in the 2020s as algorithms become the center of warfare, the ability to instantly get something trending is a unique and formidable superpower.
BTS (방탄소년단) 'DNA' Official MVwww.youtube.com
6. Kanye West — Jesus Is King
This one is contestable, because cult experts have reviewed Kanye West's Sunday Services movement and have determined that it doesn't really have the signs of an actual cult. It's just really, really born-again Christian. Whether you think Christianity itself is a cult is another discussion (but also, it is).
Kanye West - Jesus is King - Sunday Service Experience (The Forum - 11.03.19)www.youtube.com
7. Better Oblivion Community Center — Better Oblivion Community Center
Earlier this year, Phoebe Bridgers (emo-folk queen of the late 2010s) and Conor Oberst (emo-folk king of the 2000s) came together to create a cult-inspired emo-folk band about apathy, drunk nights out, and togetherness. They're definitely trying to recruit you, though it's not clear if BOCC practices any specific ideology or if they're just real sad about everything but still excited to hang out.
Better Oblivion Community Center - Dylan Thomaswww.youtube.com
What artists or albums would you follow all the way to Jonestown?