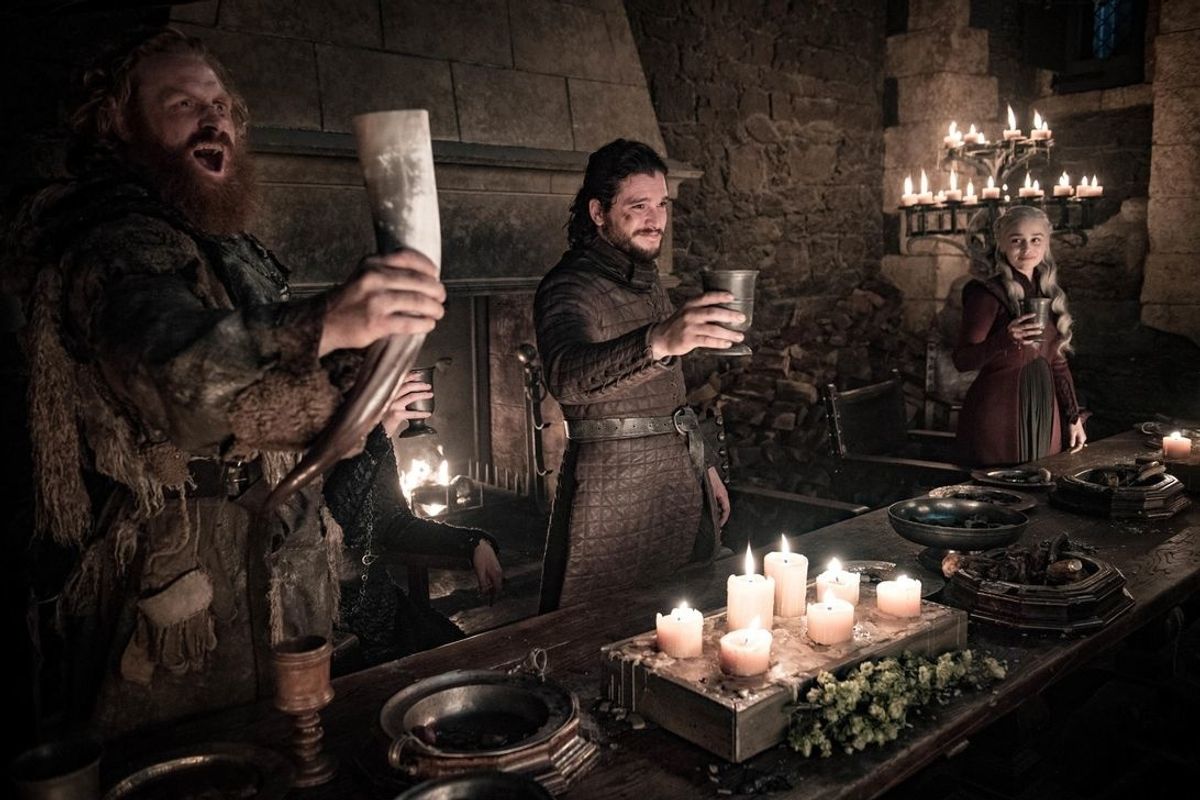 Sometimes, in an emotionally manipulative relationship, the abusive partner does something just to assert their dominance and prove what they can get away with.
We've all experienced it: perhaps it was a mother-in-law telling you the pattern on your drapes makes her think of genocide, because she knows you'll just grimace and bear it. Or, maybe it was a romantic partner skipping your anniversary dinner to play paintball because he knows you'll forgive him eventually. Or maybe it was last night during Game of Thrones, when they blatantly left a Starbucks to-go cup in a scene, because, by god, you aren't going to stop watching now.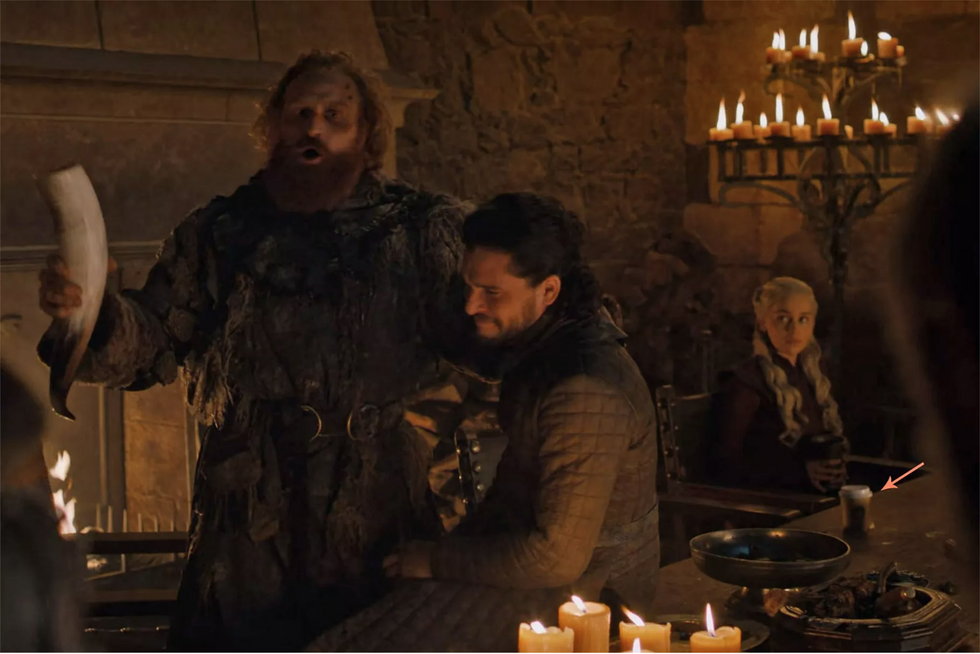 The GOT team knows they've got us hooked, so they're daring us to leave them, knowing that we're in too deep and much too weak to walk away. They're taunting us with their apathy, giving us laughably manipulative character development (oh no, Khaleesi is all power hungry now! Wonder where this could go...), absurdly short time lapses (wow, all of Winterfell made it to King's Landing in about a half hour), and even transparent provocation like LEAVING A GRANDE SOY LATTE IN A SHOT. If you think for one second that that coffee cup accidentally made it past the director and every actor, camera-op, editor, and other member of the best on-set army a $90 million budget can buy, than you're about as thick as Jon Sn— excuse me, erm, Aegon Targaryen.

That coffee cup was intended as either the most subtle Starbucks ad of all time or an outright taunt of all the fans who have allowed this show to take up real estate in our brains for the last eight years. While we may care about Game of Thrones, they sure as hell don't care about us, and episode by episode they're proving it to us more and more.
All of that being said, can't wait for next Sunday's episode!
---
Brooke Ivey Johnson is a Brooklyn based writer, playwright, and human woman. To read more of her work visit her blog or follow her twitter @BrookeIJohnson.
---
POP⚡DUST | Read More...
We're All Naming Our Future Daughters Arya
10 Best Game of Thrones Sex Scenes
Sorrow-Scopes: Viktor Winetrout and His Cohort Are Laughing Into the Void