Music Features
Get your best headphones, crack open a cold one, and enjoy these livestream shows, straight from one artist's living room to yours.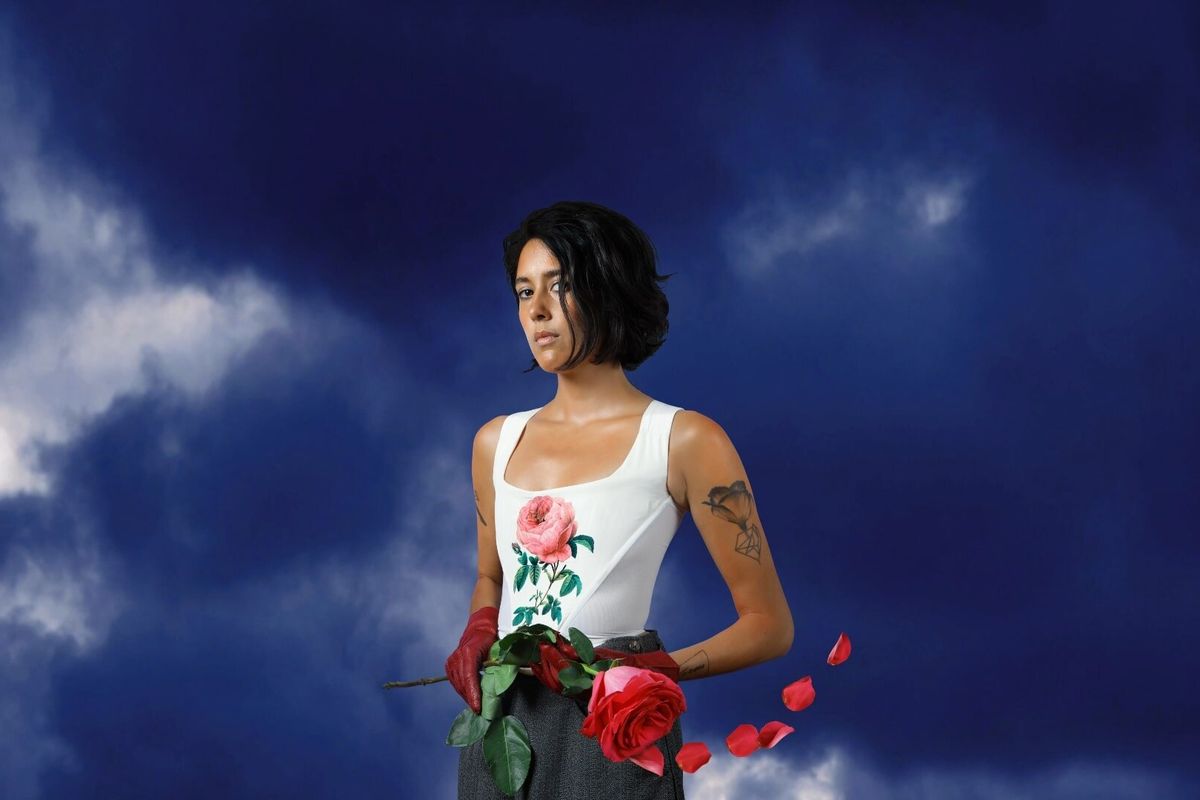 Now that we're all stuck at home, musicians are turning to livestreams in order to share their art with the world. Here are some incredible livestreams to check out this week and next:
Friday, 3/27: Half Waif, the dreamy electro-pop outlet of Pinegrove's Nandi Rose Plunkett, is performing her ethereal new album "The Caretaker" this Friday at 7:30 PM. Tune in here. Plunkett also recently wrote a column for NPR about how she's staying sane during quarantine—which involves spending a lot of time on her couch.
Half Waif: NPR Music Tiny Desk Concertwww.youtube.com
4PM Daily:Ben Gibbard of Death Cab for Cutie has been doing daily livestreams, and he just released a song called "Life in Quarantine."
Benjamin Gibbard - Life in Quarantine (Official Audio)www.youtube.com
Saturday, 3/28: Bands including indie outlet WD-HAN will be gathering for a festival called Doomed Fest on Saturday, March 28th and Sunday, March 29th, starting at noon EST daily. Tickets are $10 and all proceeds go towards supporting performers.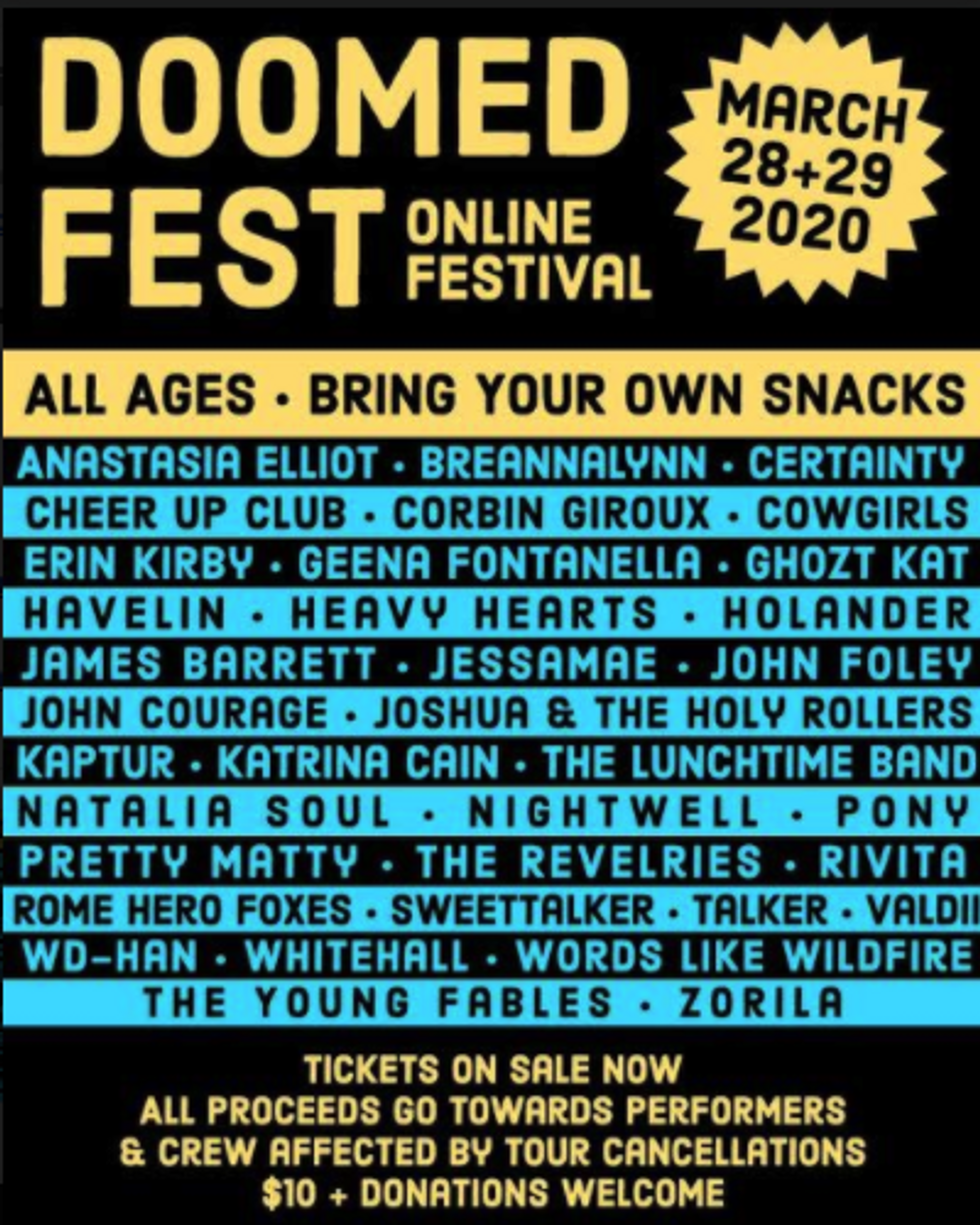 Sunday 3/29: Elton John is bringing Billie Eilish, Mariah Carey, and Alicia Keys (all in the safety of their own homes) together for the iHeart Living Room Concert for America, airing 9PM Sunday.
Billie Eilish - The End of the World - Radio 1 Piano Sessionswww.youtube.com
Sunday 3/29: Jay-Z's streaming platform Tidal will be bringing a coterie of illustrious artists together this weekend for free livestreams, including Beyonce and Rihanna for their Sunday R&B sessions.
Rihanna - Diamonds (Acoustic Live)www.youtube.com
Wednesday 4/1 (and every Wednesday and Friday): Indie band San Fermin is doing IGTV livestreams every Wednesday and Friday at 3PM EST. They also just released the second installment of their dual album, The Cormorant, along with a new video for "Freedom (Yeah Yeah Yeah)." Tune in to the livestreams here.
San Fermin - Freedom (Yeah Yeah!) (Official Video)www.youtube.com
Thursday, 4/2: The musician Mike Broussard is doing livestreams every Thursday at 1PM EST. Experience his rollicking, expansive ballads by tuning in here.
Marc Broussard-Solo Acoustic (Round 2)www.youtube.com
April 4th: Actor and musician Michelle Creber will be performing a livestream concert on April 4th. She also just released a new music video for "Storm" and dropped a moving, cinematic new single called "False Empire."
STORM (music video) - Michelle Creberwww.youtube.com
My new single "FALSE EMPIRE" is out now everywhere!!! Apple Music, Spotify, Bandcamp etc. All links here:… https://t.co/zcdHknh9w1

— Michelle Creber (@Michelle Creber) 1585334691.0
Have a livestream you want featured? Email eden@popdust.com.