Culture News
Nothing can prepare you for what team Jablinski brings to the TikTok game.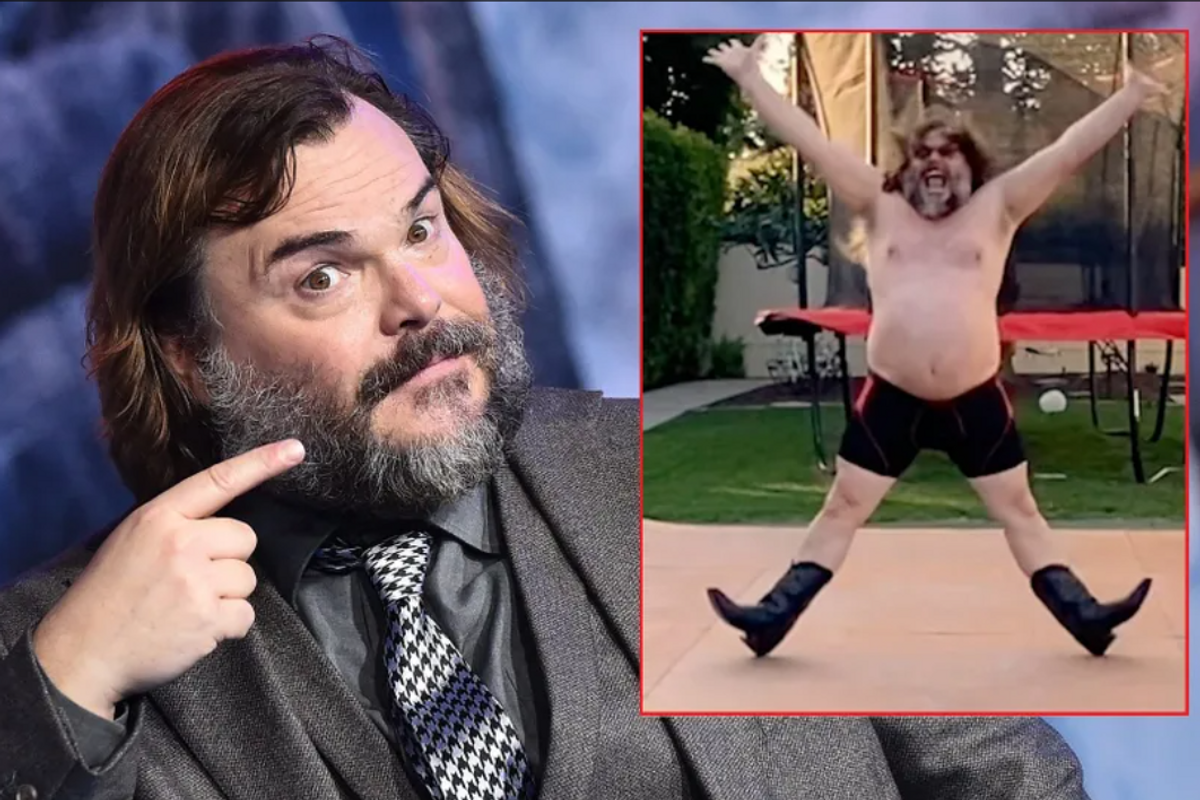 For many elder Millennials — not to mention Gen-Xers and Baby Boomers — TikTok is a mystery.
With the frenetic format, the dance challenges and duets and the non-sequitur audio clips that endlessly recycled, it obviously was not designed for us. It belongs to Gen Z, a generation that was suckled by the surreal alienation of social media and Internet culture — a generation that wants a distilled version of that poison pumped straight into their veins.
---
But even we, the decrepit 30-plus crowd — withering away in irrelevance — can appreciate when a true artist discovers the untapped potential of a medium like TikTok. Enter the genius of Jack "Jablinski" Black — the man who put the kick in Kung Fu Panda and the tenacity in Tenacious D (with musical partner Kyle Gass obviously providing the D).
His musical and comedic talent are matched only by his verve for life. An almost-literal ball of energy that cannot be contained, when he found his way onto the TikTok platform back in March, he didn't opt for a silly character or a scripted routine. For 30 seconds he embodied his own essence in the purest glimpse of self-expression that the world has ever seen.
Jack Black joins TikTok. That's the tweet. https://t.co/FWRsDpeOZ2

— Alice Ophelia (@Alice Ophelia) 1585578177.0
So what is the essence of JB? What fundamental nature did he laid bare for us some nine months back?

In his first contribution to the platform he premiered himself as a burly cowboy from the calf down and the neck up. He had the hat and the boots and a thick mane of beard to match—his eyes a mystery behind dark lenses. As for the rest of his body, it was unrestrained by fabric — a minimal pair of bike shorts the only thing concealing his glory.
The roundness of his gut overhung his shorts, accentuating the dynamism of his motion as he thrusted and posed — spinning and kicking to the rhythm of a driving bassline. Jack Black is unashamed of the figure he cuts, because it does nothing to hamper his grace or athleticism as he has proven time and again — more recently in a balletic turn as a heavy-set Spider-Man and a sensuous tribute to Cardi B and Megan Thee Stallion's anthem "WAP".

He flaps his arms as though he can take flight—and you almost believe that he will. When the power of his dancing in that first video knocked the hat from his head, he briefly attempts to retrieve it from the air before allowing it to fall and throwing himself into inimitable explosions of movement — reminiscent of Slavic squat dancing, yet entirely his own.
Tony Hawk & Steve-o CHALLENGED ME! (PS5 vs XBOX)www.youtube.com
You may see his TikTok as simply a supplement to his thriving YouTube channel "Jablinski Games" — where he and his son Sam play and review video games among other antics and adventures — but that would be overly reductive. For Black, TikTok is not merely an platform for shorter video content. It is an outlet for the purest distillation of his cultural contribution.
It is his joy, his musicality, his iconoclasm, and his inexhaustible energy condensed into bite-sized morsels, and it will almost doubtless outlive Shakespeare, and possibly even the works of Charli D'Amelio — as long as TikTok doesn't actually get taken down...
When Jack Black finished his first TikTok performance with an undulating rush toward the camera—his mouth open and his tongue waggling—it was as if he was challenging us all to absorb and redirect the energy he puts out. He was calling on each person watching to live their life as vibrantly, unapologetically, and honestly as he lives his.
Jack Black's dancing is poetry come to life, and he has just transformed TikTok into a fully realized artform.

From Your Site Articles
Related Articles Around the Web