Music Features
Justin Bieber and Selena Gomez are getting flack after pleading with fans to buy and stream their new music.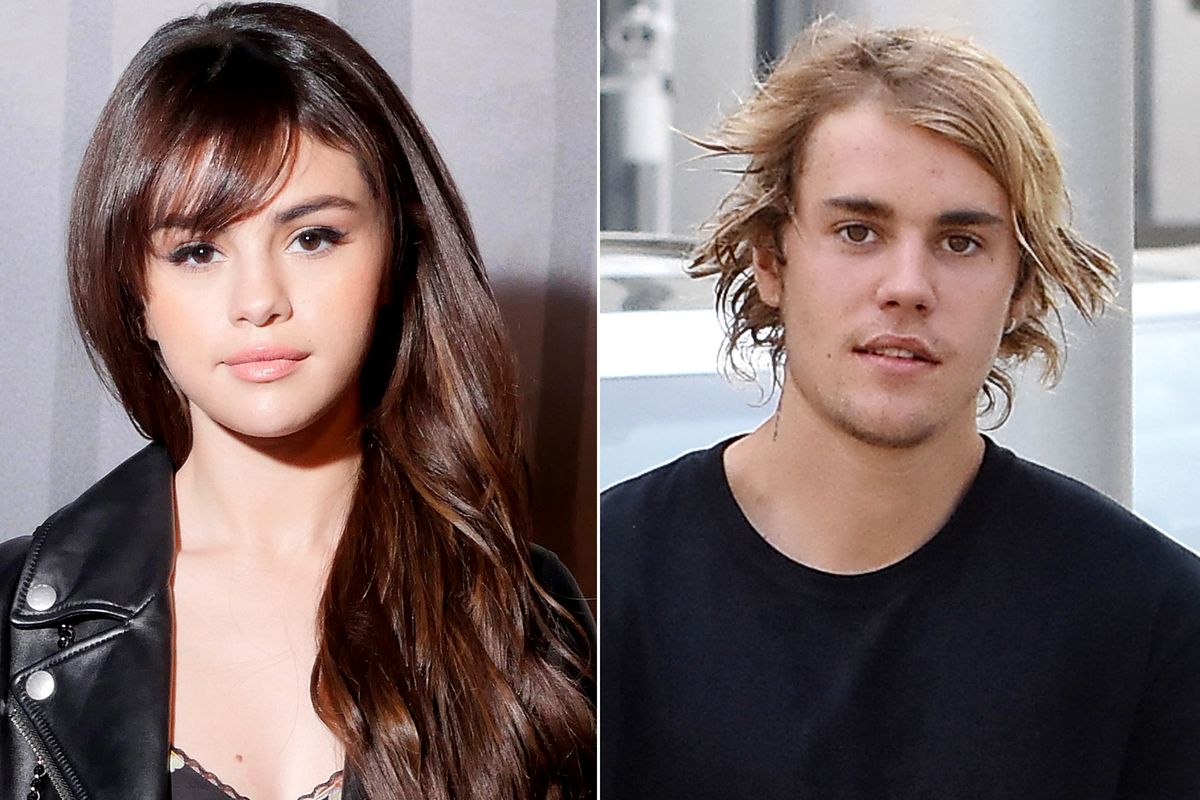 This month, Justin Bieber returned with his first solo single in nearly five years, "Yummy."
Many fans and critics alike weren't on board. It's catchy, sure—but it seems even his newly knotted marriage with Hailey Baldwin couldn't spark a chorus much deeper than "you got that yummy-yum."
Nevertheless, the Biebs persisted. In an absolutely ruthless attempt to milk his comeback for all it's worth, Bieber promoted the absolute sh*t out of "Yummy." His end goal—one he narrowly missed—was to reach the top spot of the Billboard Hot 100. As a few internet analyzers have pointed out, he went to some embarrassing lengths to try to achieve it.
---
In a since-deleted Instagram post, Bieber provided instructions for listeners to help get "Yummy" to No. 1 on any platform. Those tips included buying the track multiple times from the singer's website and—best of all—creating a Spotify playlist of "Yummy" alone and playing it on repeat at a low volume while the user sleeps.
Of course, promoting new music is all in a day's work for major pop stars (and, mind you, Bieber did plenty of promotion before his post). What irked many is Bieber's sheer desperation and his pleas for listeners to help him out, because—in his words—he "did everything he can on his end." He did not do everything he could on his end, because he did not make a good song!
But whatever, we're all aware and have accepted by now that Bieber's behavior can teeter into unhinged territory. His failed ploy for a No. 1 hit was pathetic, but we'll forget it soon. That is, unless, others follow his example. Selena Gomez, in fact, already has.
"So I just found out that my album is neck to neck with another incredible artist," Gomez said in a video directed to her fans. "I told people before that, you know, it's not about numbers for me, but I would love for the most important album I've ever released to become number one, so if you don't mind streaming it or listening to it on all the platforms, it would mean the absolute world to me."
The singer, who just released the album in question, Rare, also posted an Instagram story in which she and her friends were making their rounds at Target, Best Buy, and Walmart, on a mission to buy each copy of Rare in sight.
It's harrowing to see two of the world's biggest pop stars act in such desperation over music that, frankly, is pretty room temperature. It's a step beyond basic promotion, especially for artists at their level of unimaginable popularity; Rare is Gomez's third album to go No. 1 on the Billboard 200, while Bieber already has 11 hits on the Hot 100 chart to his name. Besides greed, what's the point of another hit for either of them?
One issue surrounding this is that many No. 1 songs as of late follow a trend of being surprises, or sleeper hits. Last year saw newcomer Lil Nas X make chart history, while Lizzo went No. 1 with a two-year-old song. The latter was dethroned by a relative unknown, Lewis Capaldi. Are we tired of the radio saturation from massive artists like Bieber and Gomez? Yeah, Ariana Grande is still pretty much always guaranteed to top the charts, but it seems we're ready to usher in a new norm for pop stars. In the last year or so, rap has eclipsed pop as America's favorite genre, and the top three slots on the Hot 100 right now—Post Malone, Future featuring Drake, and Bieber's new nemesis Roddy Ricch—prove that statement true. Artists like Lizzo, Billie Eilish, and the disco-inspired Dua Lipa prove that even when we people do want to listen to pop, it needs to have an unexpected edge. And especially with the rise of Internet virality and apps like TikTok spreading potential hits like wildfire, having Bieber or Gomez's name attached to a release doesn't always guarantee its success.
Anyway, someone please check on Justin Bieber. He needs help, again.