Arts
From "Animal" to "Learn to Let Go," the Pop Singer Has an Incredible Visual Aesthetic.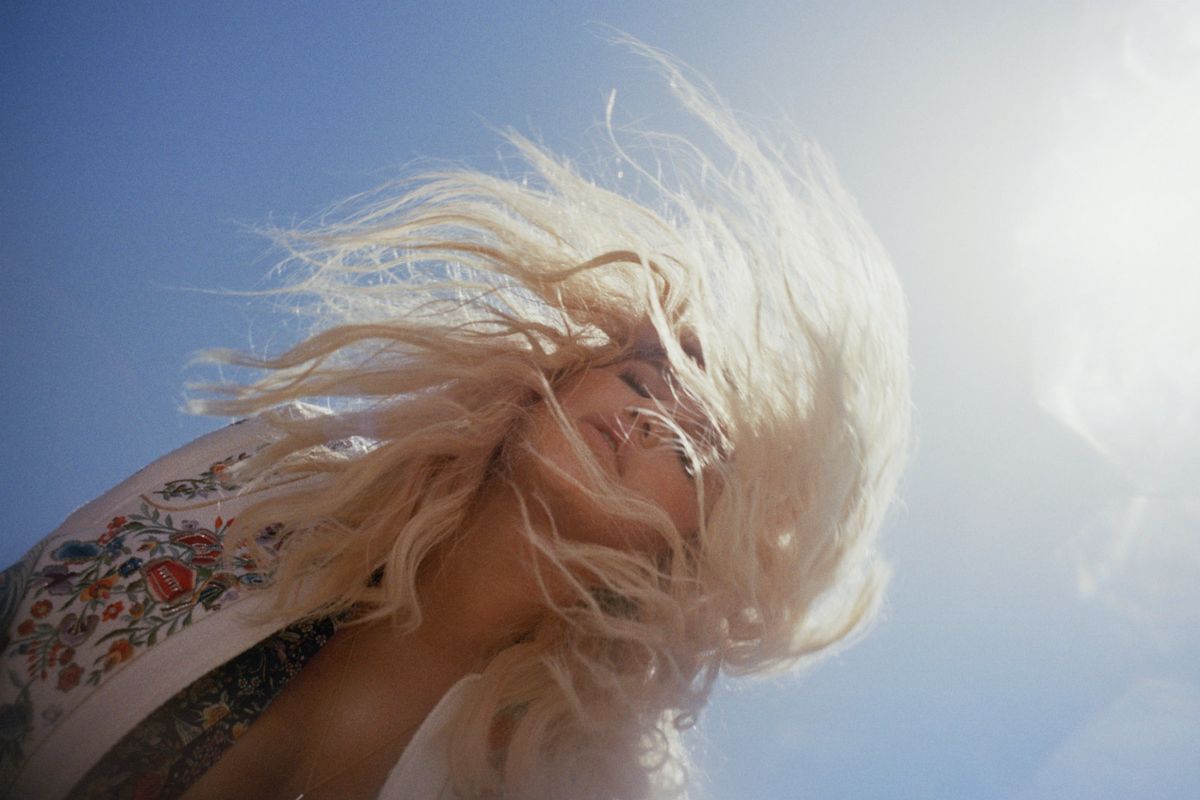 Olivia Bee
From party girl to truth seeker, Kesha is one of the greatest of our time.
Kesha has been taken for granted. Years before her big comeback with 2017's Rainbow album, she was a saucy rockstar whose voice was only masked by thick layers of distortion, glitter-synths, and chewy Top 40 melodies. She has always displayed a ferocious appetite for bold visuals, often stretching what is real vs. fiction, often beckoning the viewer into a trippy landscape worthy of Alice in Wonderland, where things aren't always as they seem. Through several studio records and hit singles, she has injected mainstream pop with a healthy dose of fearlessness. Despite utilizing a vast array of directors, her music videos never lose that unique, incredibly odd Kesha signature, always feeling quirky and off-kilter without alienating potential fans.
Below, we've compiled our picks for 10 Best Kesha Music Videos. Take a look:
---
"C'Mon"
Directed by: Darren Craig
After quitting her tired day job at a local diner, cheekily called "Awful House," Kesha mounts a psychedelic adventure with life-sized versions of a cat, an owl, a rabbit, and a bear (oh my!) and other woodland creatures. They hop into a passenger van, in true Scooby Doo fashion, and go on a trip of shenanigans, which include, but are not limited to, robbing a few stores, stealing some delectable pastries and vibing hard in the grocery store. It's a simple concept but one which will get your blood pumping.
"Praying"
Directed by: Jonas Åkerlund
Kesha doesn't hold back in her first music video in nearly five years. Piano-based, the song chronicles her journey from darkness into the light. Instead of holding onto the misery and anger, she lets it go, and learns to not only fight for herself but forgive her abuser. The visual is stunningly vibrant, scrawled in neon reds and cool blues, as Kesha plods through the desert, bearing her cross and eventually coming to remarkable salvation. The strength was lost deep within her, and when she shed her tragic past, she regained an essential part of herself. She would never be the same again, but she reemerged more self-possessed and confident.

"Die Young"
Directed by: Darren Craig
On the run from the popo, the singer lives life on the very edge, uninhibited by the possibility of consequences. She's a wild child, unapologetically. Taking refuge in a secluded church, flanked by her trusty sidekicks and backup dancers, Kesha acts on impulse. The images flicker between slick dance movies, sensual poses, and an orgy-in-progress. It's sex-positive and evocative, and pretty on-brand for the then-burgeoning pop giant.
"Blow"
Directed by: Chris Marrs Piliero
"No mythical creatures were harmed in the making of this video," reads the title card, words splashed across a black background. Cut to: the singer having champagne with two unicorns dressed in suits -- telling a story about how she was elected to Parliament of Uzbekistan. She's a goofball; that's understood, as you'll see in much of her videography. She pushes the boundaries of reality and fantasy, blurring what is tangible before us and what is lurking in the shadows of our imaginations. Also, bonus points for a cameo from James Van Der Beek.
"Learn to Let Go"
Directed by: Isaac Ravishankara and Pebe Sebert
If there is one thing we all can learn from Kesha's monstrous comeback last summer, it's that we have control over whether we allow the past to haunt us and make us bitter and cynical. In "Learn to Let Go," the pop juggernaut revisits pivotal moments in her childhood as a way to reclaim that innocence before it was tragically stolen from her. "Choose redemption / Your happiness is up to you," she sings, wailing and dancing over a hearty drum-driven arrangement. She makes her way through the woods, tip-toeing and pulling memories out from her closet. It's as liberating as it is charming.
"Take It Off"
Directed by: Paul Hunter and Dori Oskowitz
Set in a seemingly post-apocalyptic world, Kesha and her vampire babe friends, as she so aptly describes, break into an abandoned hotel. As they begin to lose their inhibitions, not their clothes, they literally combust into rainbow-colored body dust, rolling around in an empty swimming pool. The star dust serves as a metaphor as one learns to embrace their freakish nature and live as their most authentic self.
"Your Love is My Drug"
Directed by: Honey
Kesha loves nature. Almost like doing peyote in the desert, her visual for "Your Love is My Drug" bends reality, from cartoon waves popping up out of nowhere to the nighttime ritual involving glowing neon body paint. The video eventually culminates in a classically psychedelic '70s hallucinatory mind-trip around the campfire ⎯⎯ the animated visage of the pop singer is a vibrant moment inspired by The Beatles. What could go wrong?
"Woman"
Directed by: Kesha and Lagan Sebert
Following comeback single "Praying," a searing ballad about her rise out of darkness, Kesha proved her signature no-fucks style hadn't gone completely away. She just updated with big brassy horns, thanks to The Dap-Kings Horns (known for working with the late Sharon Jones), and let her freak flag fly. "Woman" doesn't hold back, a song she wrote about President Trump's pussy-grabbing comments, a fearless anthem about what it means to be an independent woman in today's age. The visual is stunning, rich in throwback rock images and set in a dive bar flowing with glitter.
"Animal"
Directed by: Skinny
An intergalactic warrior, Kesha shoots to the end of the world in the gorgeous and spacey visual for "Animal," the titular cut of her 2010 debut album. The play of colors and exposures, against a back drop of planetary orbs, is striking, as she joined by an army of mask-donning dancers. The images spin at the speed of light, as she so commandingly declares over a feverish burst of club glitter, seemingly on the surface of the sun, yellow rays piercing the camera.
"Dirty Love"
Directed by: Kesha
"Death by glitter," writes Kesha in the description box of her "Dirty Love" video, which stages a burlesque-like explosion of sexual energy. She uncages her most animalistic urges onscreen, inhabiting the space between escape and lust. Bookended with VHS-style filter, the clip is grainy and taps into liberating primal instincts.
---
Jason Scott is a freelance music journalist with bylines in B-Sides & Badlands, Billboard, PopCrush, Ladygunn, Greatist, AXS, Uproxx, Paste and many others. Follow him on Twitter.
---
POP⚡DUST | Read More…
Christina Aguilera's 10 Best Songs

READY TO POP | Stela Cole, REYNA & Christiana Berengue Blow Up With These Kiss-Off Anthems
INTERVIEW | Sheppard Shoot For The Stars With New Album, 'Watching the Sky'