Culture News
Kim Kardashian Was High on Ecstasy During Wedding and Infamous Ray J Tape
The reality star admits to dabbling in drugs in her teen years.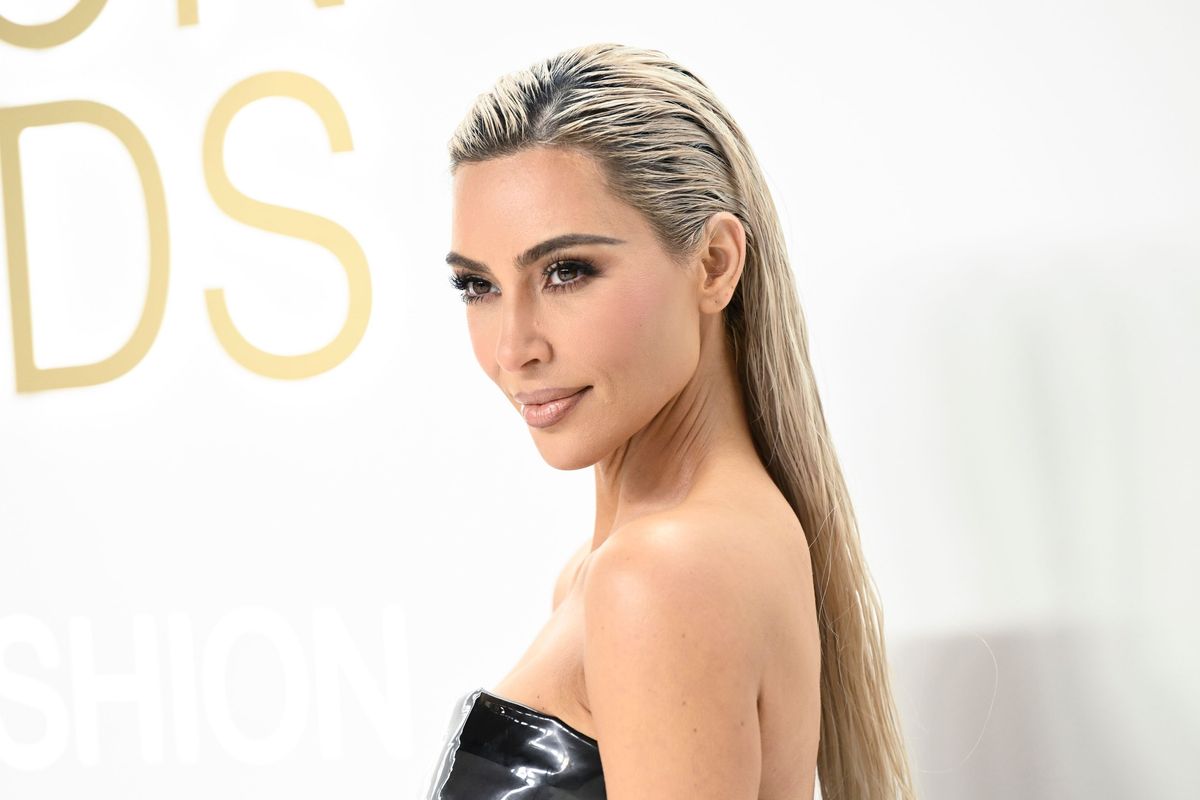 Evan Agostini/Invision/AP/Shutterstock
You probably think there's almost nothing you don't know about Kim Kardashian-West.
Whether you're a devoted fan of Keeping Up With the Kardashians or an unwilling victim of the media force-feeding you Kardashian content at every turn, Americans can hardly escape the siren call of the reality star's signature vocal fry. We're a nation bewitched by her every move and bizarre entrepreneurial pursuit, and each new nugget of information about the 38-year-old only drags us deeper into our obsession.
---
Consequently, Monday morning saw worldwide headlines about Kim's admission to Scott Disick and half-sister Kendall Jenner on Sunday night's episode of Keeping Up With the Kardashians. The mother of three confessed, "I got married on ecstasy. The first time," referring to her three-year marriage to music producer Damon Thomas in 2000 when she was 19 years old.

"Keeping Up With the Kardashians" Katch-Up: S15, EP.14 | E!youtu.be
She went on to say, "I did ecstasy once, I got married. I did it again and I made a sex tape, like, everything bad would happen." Obviously, Kim was referring to her leaked sex tape with former boyfriend Ray J, which you and, according to Maxim, 210 million other people have seen.
Disick clarified, "You were high on ecstasy when you did that sex tape?" Kardashian-West responded, "Absolutely! Everybody knows it. My jaw was shaking the whole time."
Perhaps intent on being not only the sister with the fewest silicon parts, but also the most fun, Kendall haughtily dismissed the stories, telling Kim she just couldn't picture her as a party girl. Later, in a solo interview featured on the show, Kim clung to her new 'cool mom' cred, saying, "Kendall, honestly, has no clue. I definitely went through a wild phase in my late teens. I'm not like that anymore. But I still have fun!" she added, with a hint of desperation. "Don't get it twisted, I'm always the life of the party."
---
Brooke Ivey Johnson is a Brooklyn based writer, playwright, and human woman. To read more of her work visit her blog or follow her twitter @BrookeIJohnson.
---
POP⚡DUST | Read More…

F*** Yeah It's Summer. The NSFW Anthem You Didn't Know You Needed
Eddie Izzard: transgender, hilarious, and heartbreaking
'Pop Punk High', a pop punk musical comedy? Um... yes please!