New Releases
The two pop divas' long-awaited collaboration shows the power of surviving the storm.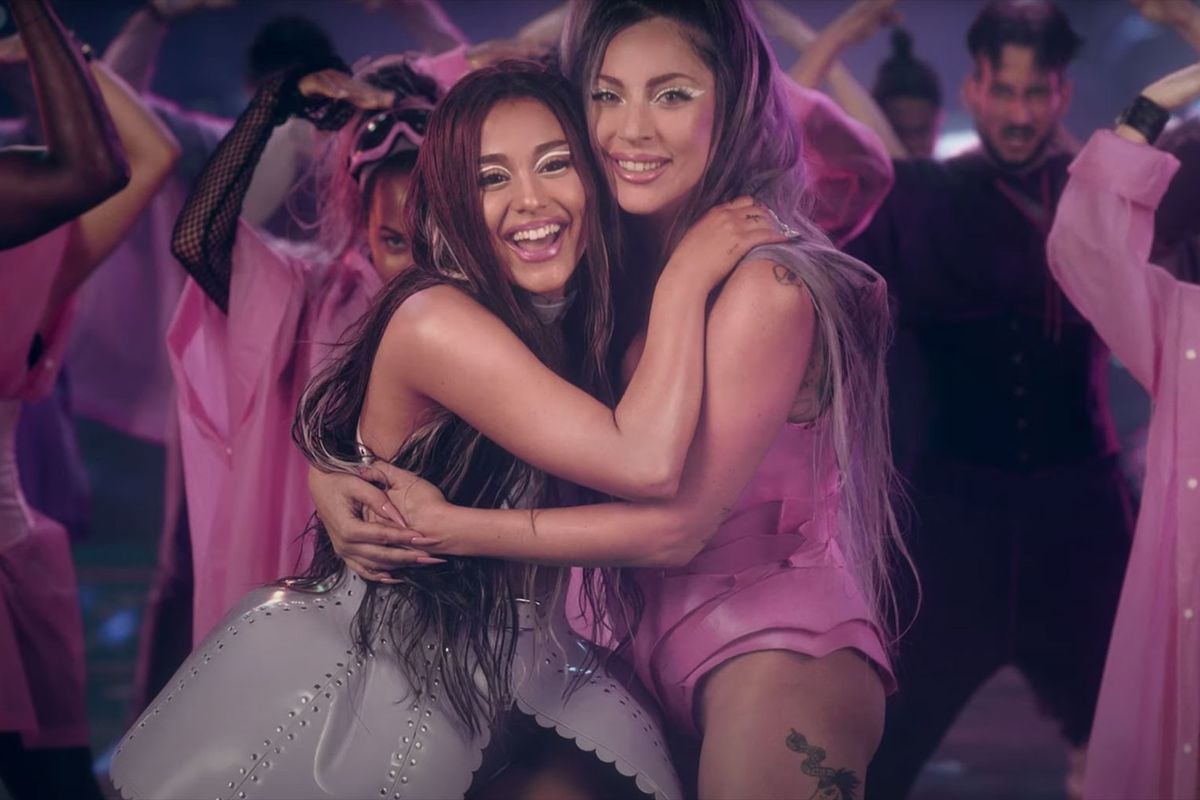 Lady Gaga and Ariana Grande are on a mission to help you bring the club to your home.
Less than a month after linking up with Justin Bieber for quarantine love song "Stuck With U," Grande makes another appearance on "Rain on Me," the latest single from Lady Gaga's upcoming sixth album, Chromatica. Driven by a four-on-the-floor shuffle that harks back to 2000s bloghouse, "Rain on Me" is a party anthem perfectly optimized for sweaty clubs and drag routines the moment we're all allowed to share the dance floor again. As Gaga and Grande's voices share the spotlight harmoniously, the song feels like shared memories of nights out with friends and a glimmer of hope that those nights might return soon.
---
Though the track's melody is bright and upbeat, its lyrics are decidedly darker—especially considering both singers have been open about their experiences with PTSD. "I never asked for the rainfall / At least I showed up, you showed me nothing at all," she sings, having noted that the rain here is a metaphor for tears. "I'd rather be dry, but at least I'm alive," she hollers during the chorus with an air of perseverance. Grande chimes in: "Livin' in a world where no one's innocent / Oh, but at least we try." The line carries a heavier weight when you realize that the release of "Rain On Me" coincides with the anniversary of the bombing that killed 22 people at Grande's concert in Manchester, England, in 2017. Perhaps the date is a mere coincidence, but regardless, "Rain on Me" preaches the power of dancing it out and healing through the shared experience of music. There's nothing more freeing than surviving the storm.
Listen below.
Lady Gaga, Ariana Grande - Rain On Me (Official Music Video) www.youtube.com