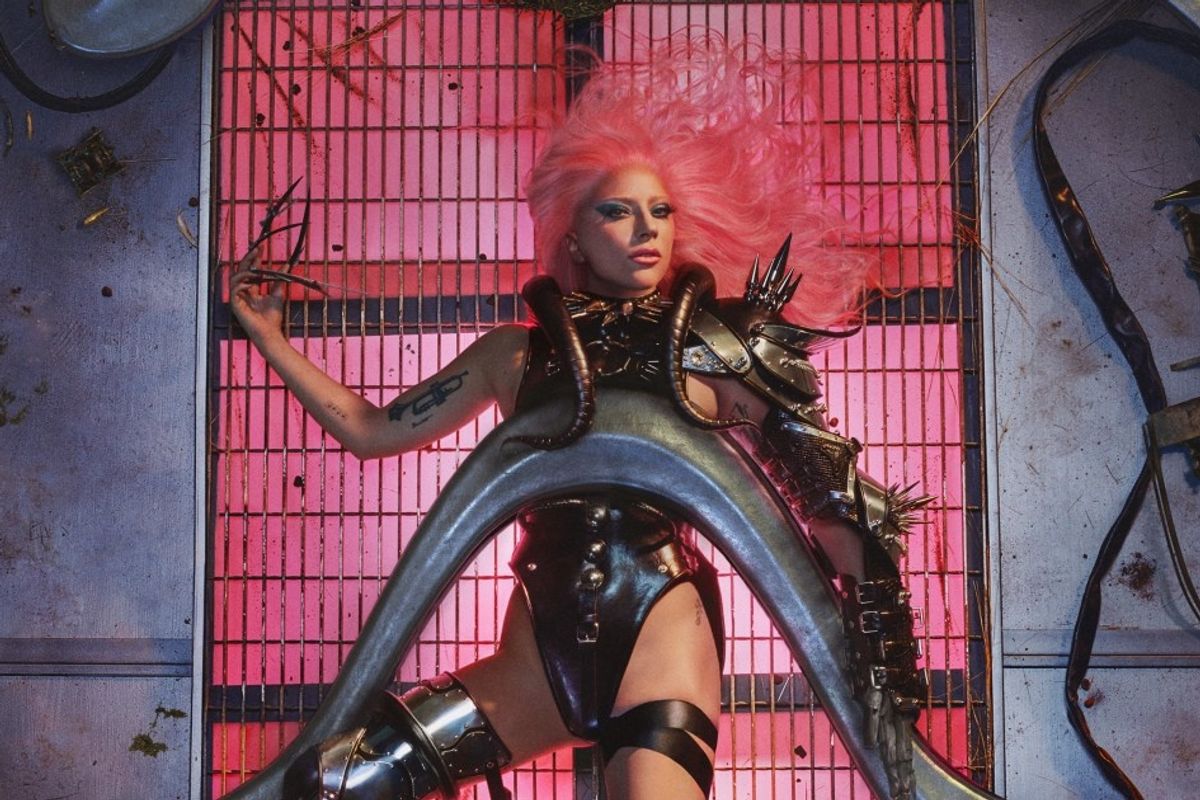 Few artists have given as much of themselves to their fans as Lady Gaga.
Since being ordained queen of the nightclub (not to mention the pregame, the getting-ready-bedroom-dance, the drag show, and the summer night drive) in 2008 with "Just Dance," the hit single from her hit debut album The Fame, Gaga has continued to surprise fans with constant reinvention. She cemented her place as the pop-artist of a generation with Born This Way and even (as over-produced as it was) Art Pop, and then, shockingly, went on to release a jazz standard's album with Tony Bennett (Cheek to Cheek), a country album (Joanne), and finally become an Oscar-nominated actress for A Star Is Born. Somehow, she pulled off every iteration of herself with charisma and grace.
---
Now, with Chromatica, Gaga's sixth studio album, we see the eleven time Grammy-award-winner returning to where she started: the flashing lights and driving beats of the dance floor. It's a pure pop album to its core and at times sounds almost retro; conjuring ghosts of synth-patterns past. But in all its '90s excess, it still manages to be modern, in content and form, even if it never quite settles into a sound that's anything but familiar. The closest it gets to surprising audiences is on the interesting, though brief, instrumental interludes that seem to come from nowhere. Otherwise, it's an album of dance-pop hit after dance-pop hit. The album never flags in pace or energy, though it never quite reaches a climax either, instead racing along on the same plane it begins. That isn't to say it's a one note album by any means. Rather, there are moments of interest and dynamism that stand out among the rush of pleasing noise, like on songs such as "Fun Tonight" and the Elton John featuring "Sine from Above," which are decidedly attention grabbing in their lyrics and driving rhythms.
Gaga revisits familiar themes throughout Chromatica: female liberation, the ephemerality of love, and, of course, the magic of a good party. But, most interestingly, Gaga also delves deeper into her personal life than she has on past albums, even touching on her own trauma. On "Replay," Gaga repeats, "The scars on my mind are on replay" and "Every single day, yeah, I dig a grave/Then I sit inside it, wondering if I'll behave." It's not nearly as heart wrenching as ballads like "Til It Happens To You" or as sentimental as love songs like "You and I," but in its bombastic, unapologetic loudness, it's somehow even more honest.
While Chromatica is by no means Gaga's best album to date, it's perhaps the most fundamentally her. There's something jubilant about Gaga's return to the electro-pop that made her a star, something infectious, and something that, well, just feels right. It was always Lady Gaga's dance floor, but it's a relief to see her owning it again.
Chromatica