MUSIC
"Stupid Love" is a return to the Lady Gaga we fell in love with a decade ago.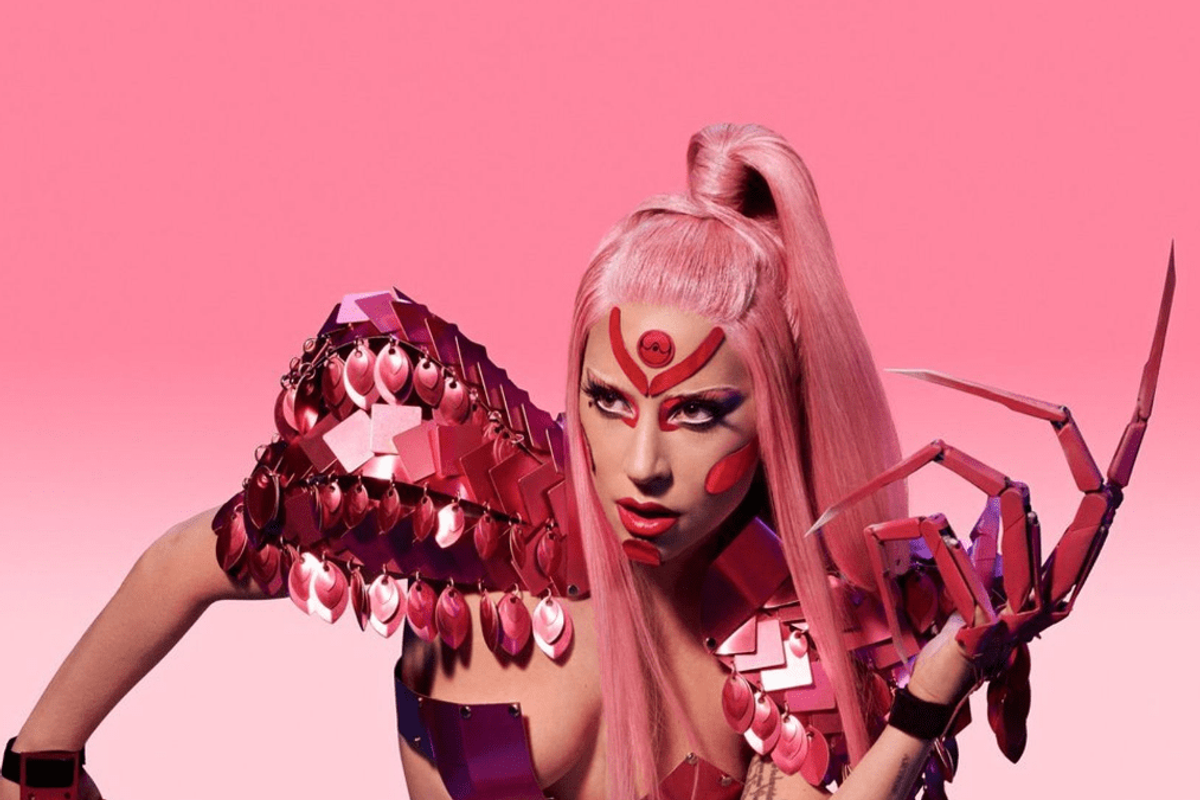 In a world that valorizes independence, it can be difficult to admit that all you want is to be loved.
But that's exactly what Lady Gaga does in her latest single, "Stupid Love." Clad in pink lingerie and wearing futuristic headgear, she proclaims over and over that all she truly wants is affection.
The song itself isn't exquisite, but it serves its purpose well. The drop is electrifying, ideal for cathartic club nights and drunk Lyft singalongs. The track and video both feel like they could be straight out of 2011, perhaps a B-side on Born This Way.
Will songs like "Stupid Love" hold up in 2020, though? The jaded experimentalism of Billie Eilish and the multi-genre stylings of Lil Nas X seem to be taking precedence over traditional pop. In a world where all art is political, immediately susceptible to rigorous Twitter analysis and the whims of TikTok algorithms, Gaga's old bag tricks may not serve her as well as they once did. Plus, the wild costumes and antics she became known for are now staples in the music industry.
Fortunately, Gaga—always an intoxicating showwoman—is adept at crafting magnetic visuals, and the "Stupid Love" video certainly takes advantage of her ever-futuristic artistic sensibilities.
In the video, Gaga plays the leader of a group called the "Kindness Punks," a militant dance team fighting for peace in a violent world. "The world rots in conflict," an opening statement reads in the video's first frame. "Many tribes fight for dominance. While the Spiritual ones pray and sleep for peace, the Kindness punks fight for Chromatica." From there, Gaga and her futuristic hippie punks dance their way across a desert, twirling past luminescent crystal rock formations until they come into contact with two conflicting troupes. Gaga manages to levitate some of the brawlers, and peace is achieved.
Chromatica is most likely the name of Gaga's forthcoming album, which is slated to drop in the next few weeks. Judging by this single, it'll be a return to her dance-bangers of old, and—after the folky turn of Joanne and A Star Is Born—it feels like coming home. "I put all my heart, all my pain, all my messages from the other realm [into this album]," said Gaga to Zane Lowe in a recent Apple Music interview. "I want people to dance and feel happy."

Gaga accompanied the video release with a tweet that read "Earth is cancelled," but maybe she's just in time. In a world run by Trumps and Putins pushed to paranoia by coronavirus and apocalyptic climate change headlines, of course love is probably the only thing that can save us. Gaga's just one of the few pop stars not afraid to shout it from the rooftops.