sponsored
Fashion and Technology Merge with the new LG SIGNATURE line at Bloomingdale's and Lord & Taylor
LG's new SIGNATURE line matches style to convenience with their smart home appliances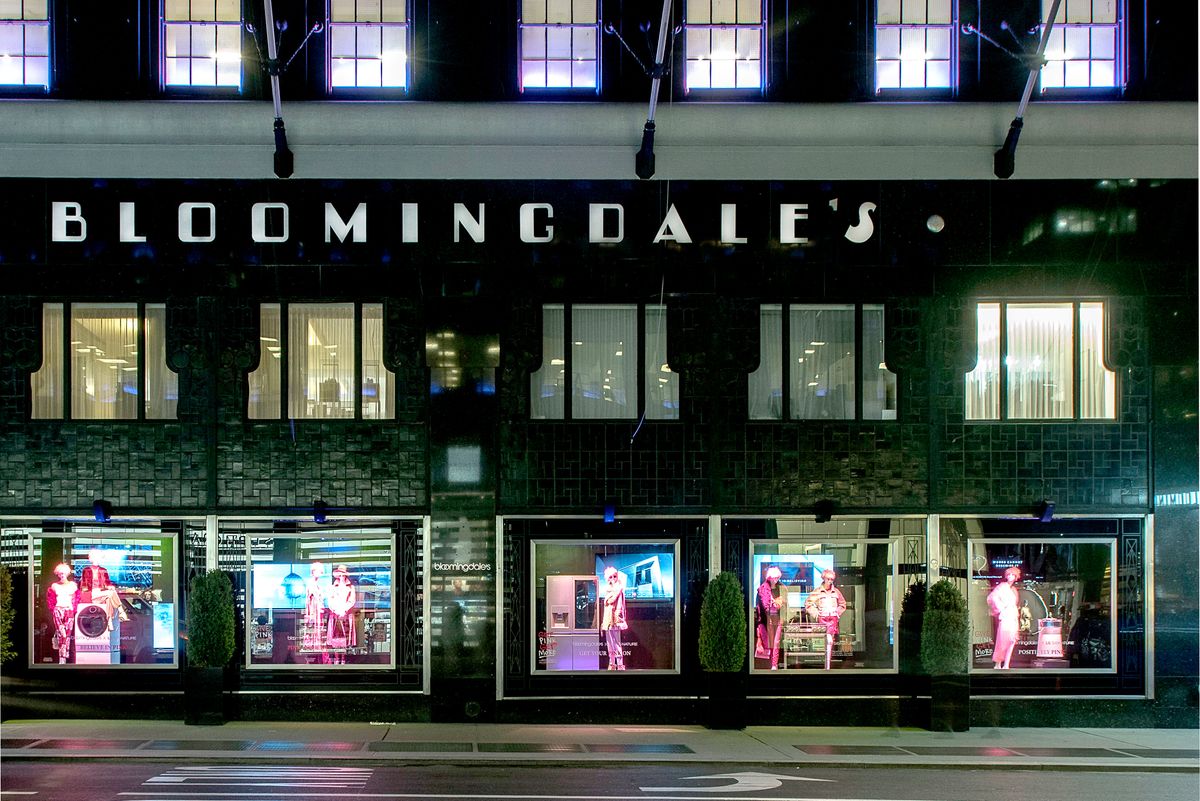 When you envision window displays at iconic retailers like Bloomingdale's and Lord & Taylor, you probably don't picture appliances sharing the spotlight with high-end fashion. Well, the new LG SIGNATURE brand is teaming up with luxury retailers like Bloomingdale's and Lord & Taylor in order to help make that vision into a reality.
LG recently launched its new LG SIGNATURE line of premium appliances and is joining efforts with iconic luxury retailers to transform the typical appliance shopping experience to one that is backed by luxury and delight. This October, Bloomingdale's pulled back the curtain to their windows at their New York flagship store on 59th and Lexington, where nearly 100,000 people walk by each day. The grand, far-reaching glass windows feature mannequins in the latest fall fashion posed with appliances and pink back lights.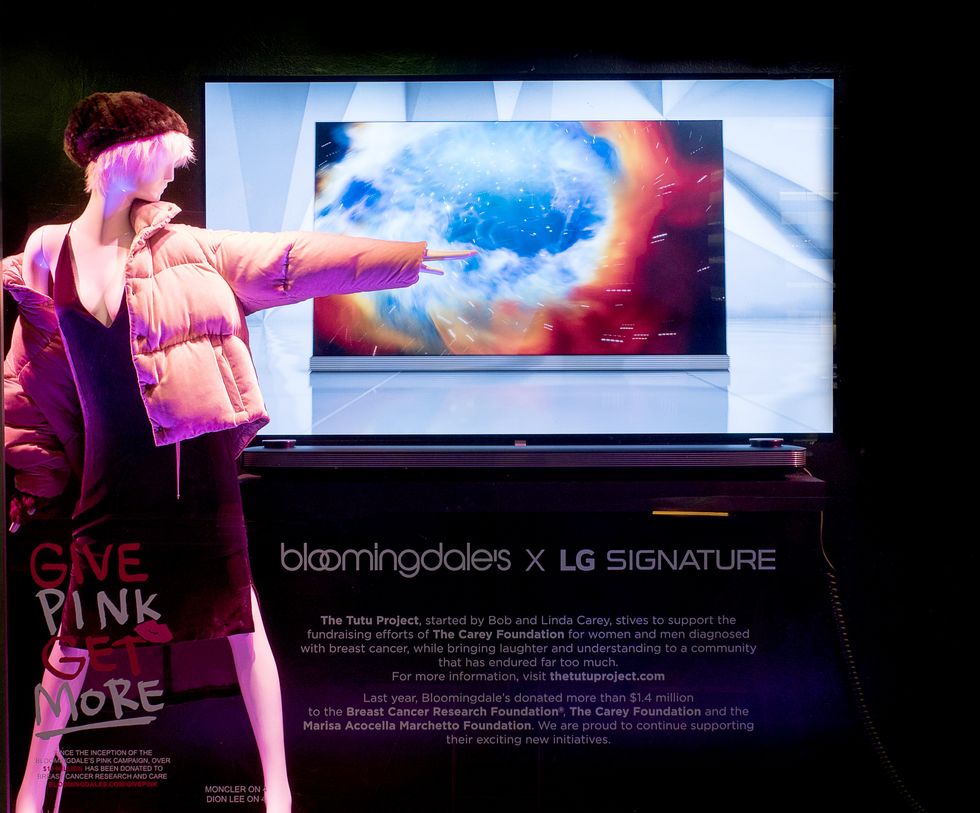 LG SIGNATURE line at Bloomingdale's
The pink lit windows reveal the crossover of three elements: technology, luxury, and charity. On first glance, the windows look like a typical department store display with mannequins in winter garb, but when you see the appliances they're leaning against, you realize they're making a statement far beyond fashion. Bloomingdale's understands that its shoppers seek and appreciate premium, top-of-the-line products, and that level of luxury should be translated to home appliances as well. Beyond the mannequins and the cutting-edge appliances, Bloomingdale's continues to honor its commitments to Breast Cancer Awareness Month in October, supporting the Breast Cancer Research Association, The Carey Foundation in conjunction with The Tutu Project, and The Marisa Acocella Marchetto Foundation.
Each window display features a stunning LG SIGNATURE home appliance, all of which have connected-app capability using LG's SmartThinQ® and the polished, minimalist design you'd see in a futuristic Hollywood movie. The LG SIGNATURE line features appliances from an air purifier that could be mistaken for a robot, to a refrigerator with an automatic opening door. The entire Bloomingdale's display consisted of the following LG SIGNATURE products: LG SIGNATURE InstaView™ Door-in-Door® Refrigerator, LG SIGNATURE Double Oven Range, LG SIGNATURE HDR Smart TV, LG SIGNATURE Washer/Dryer Combo, and LG SIGNATURE Air Purifier.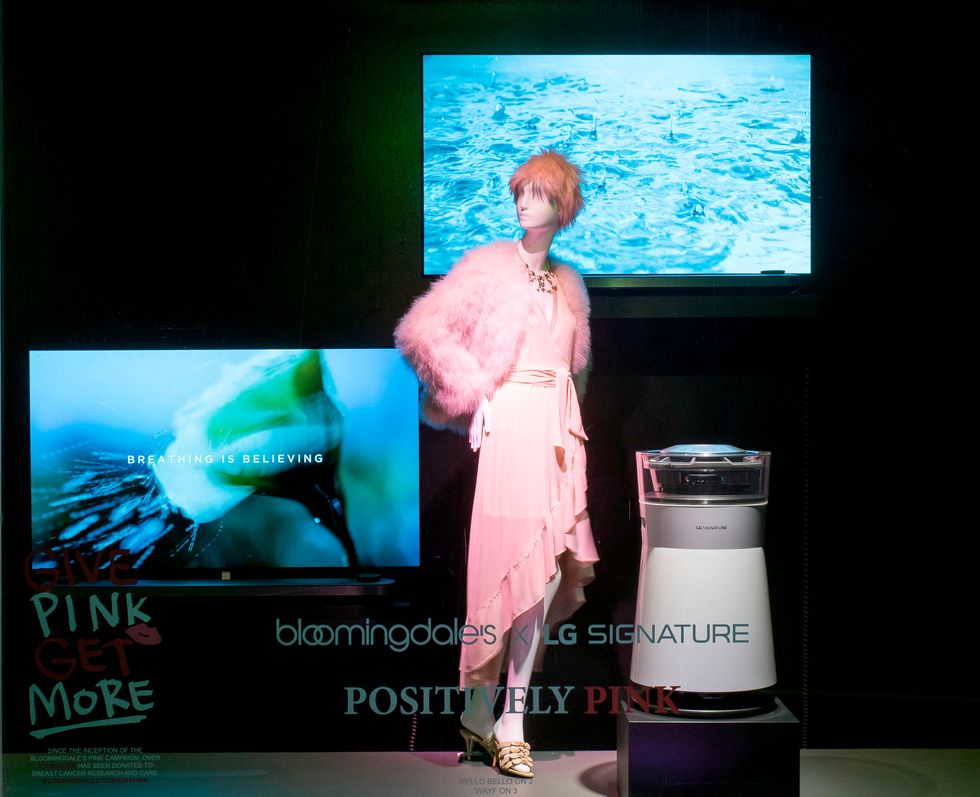 LG SIGNATURE line at Bloomingdale's
As another part of the LG SIGNATURE retail footprint, Lord & Taylor unveiled four custom windows inspired by the sleek design of the LG SIGNATURE brand, built to convey a minimal and simplistic installation that puts the spotlight on the artistry of each appliance. The Lord & Taylor Fifth Avenue flagship location, a historic landmarked building in New York City, is heralded for visual window curations that draw tourists and residents alike to see the latest in art and fashion, making the collaboration a natural fit.
And these products are certainly stylish: the Instaview Door-in-Door Refrigerator has a mirrored glass panel that brightens with two knocks, as well as a foot sensor door that opens with one quick swipe of the foot - perfect when your hands are full with groceries or while preparing a meal. The Double Oven Range has the look and feel of a professional oven, but is a standalone piece. It heats from the back so that whether you're baking cookies or preparing steak, the temperature is more evenly dispersed from top to bottom, when compared to a traditional oven. The TV is so mind-blowingly thin that it looks like it's part of the wall, boasting a panel as thick as two stacked credit cards. The Washer/Dryer Combo has the capacity to be synced with an app on your smartphone so that you can set a timer and control the settings remotely. The air purifier is an all-in-one air filter and humidifier, which displays air quality through a simple color ring (green is good, red is bad), and uses a combination of atomized and UV LED treated water to disperse the right amount of moisture into a room.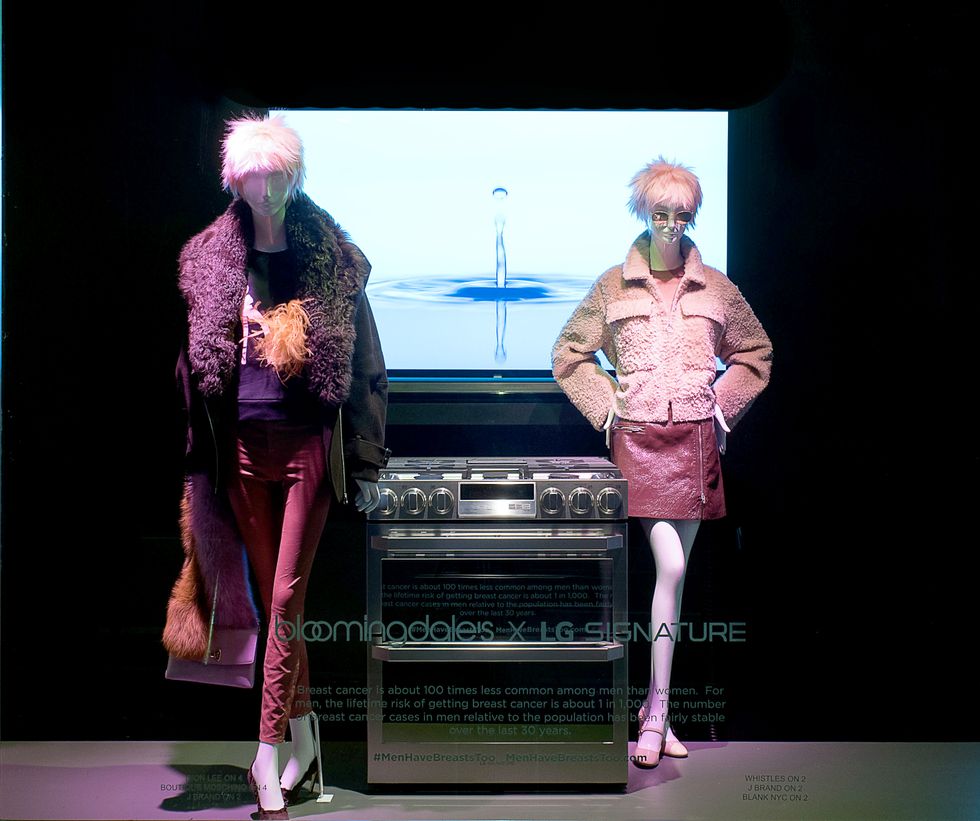 LG SIGNATURE line at Bloomingdale's
With the LG SIGNATURE Collection, LG has found a way to seamlessly combine forward-thinking form and futuristic function. Besides the beautiful aesthetic of the products, what makes the LG SIGNATURE line stand out is its state-of-the-art smart technology. The SmartThinQ® technology merges the necessity of home appliances with the upscale functionality of high-tech. Not only has LG SIGNATURE found a way to make chores easier, but by integrating the tech with an app on your phone, you're now able to maintain your home from virtually anywhere. With tech like that, one can only assume that the shopping experience would also be an exceptional experience.

The home should not only be a place of comfort, but a setting for appliances that make life more convenient and enjoyable. Appliances are an investment, one of the most expensive after a home or a car. So why shouldn't the experience be treated as such? LG recognizes that appliances are a necessity, and the shopping experience should be an enjoyable one. Pairing connected home appliances with sleek, modern fashion, LG SIGNATURE high-end retailers are revolutionizing the way we view smart technology in the home and is daring to propel us into the future.
To learn more about each of the LG SIGNATURE products, please visit: www.LGSIGNATURE.com