MUSIC
Lil Nas X Is Ready to Storm Area 51 in "Old Town Raid"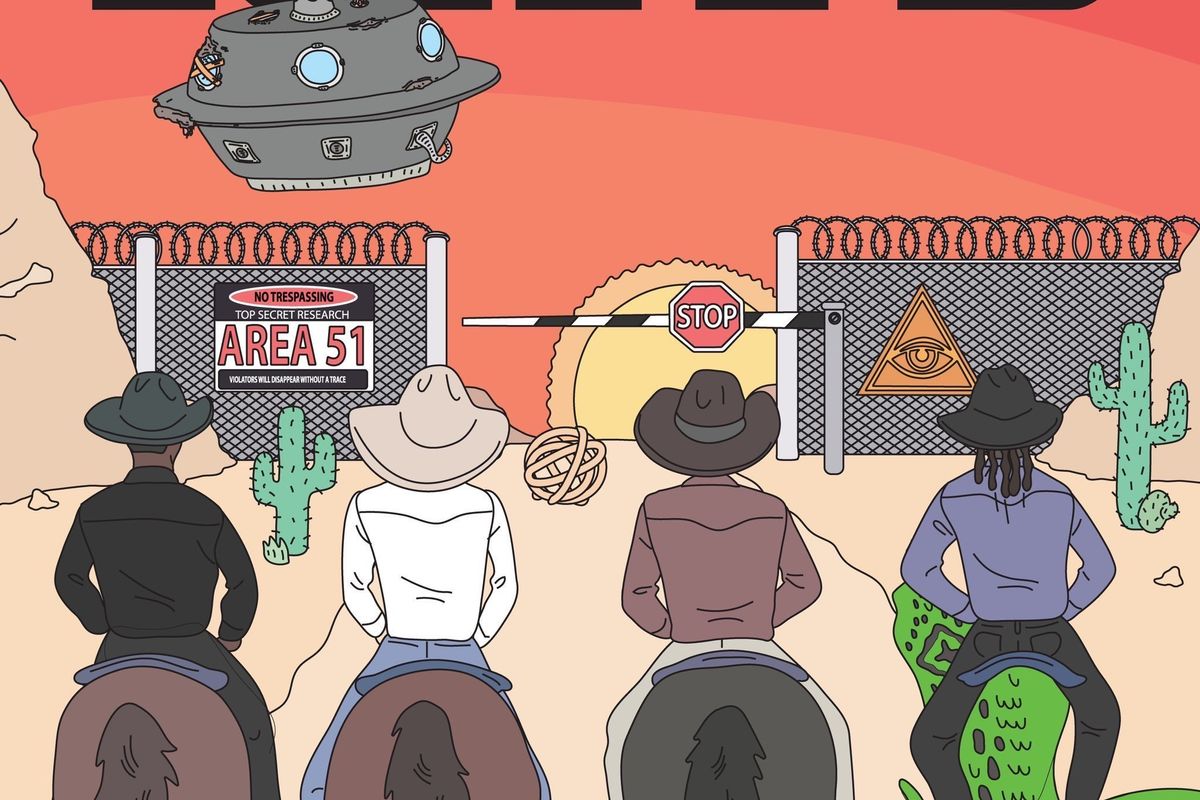 Columbia Records
No one at Columbia Records can tell Lil Nas X nothing, especially in regards to the promotion of "Old Town Road."
The summer hit is a less than a week away from qualifying as the longest #1 single in chart history (16 weeks). Meanwhile, Lil Nas X continues to reign supreme as our meme-lord. After releasing the song's third remix featuring Billy Ray Cyrus, Young Thug, and Mason Ramsey, Lil Nas X is back at it with the remix's music video. The video piggybacks off the latest phenomenon in meme culture, a call to invade Area 51.
The meme-savant collaborated with animator SomehoodLum to create a world with gratifying visuals and engaging narrative. Compared to other music videos, Lil Nas X's work always stands out, in that they actually tell a story. (Seriously, the bar is that low). The video features even more cultural fixtures, like Thanos and Keanu Reeves. It's a simplistic but satisfying in its story-telling of a silly adventure.
Lil Nas X feat. Billy Ray Cyrus, Young Thug, & Mason Ramsey – Old Town Road (Area 51 Video)www.youtube.com