Film News
David Fincher and Tim Miller bring you this sci-fi nerd fantasy 15 years in the making.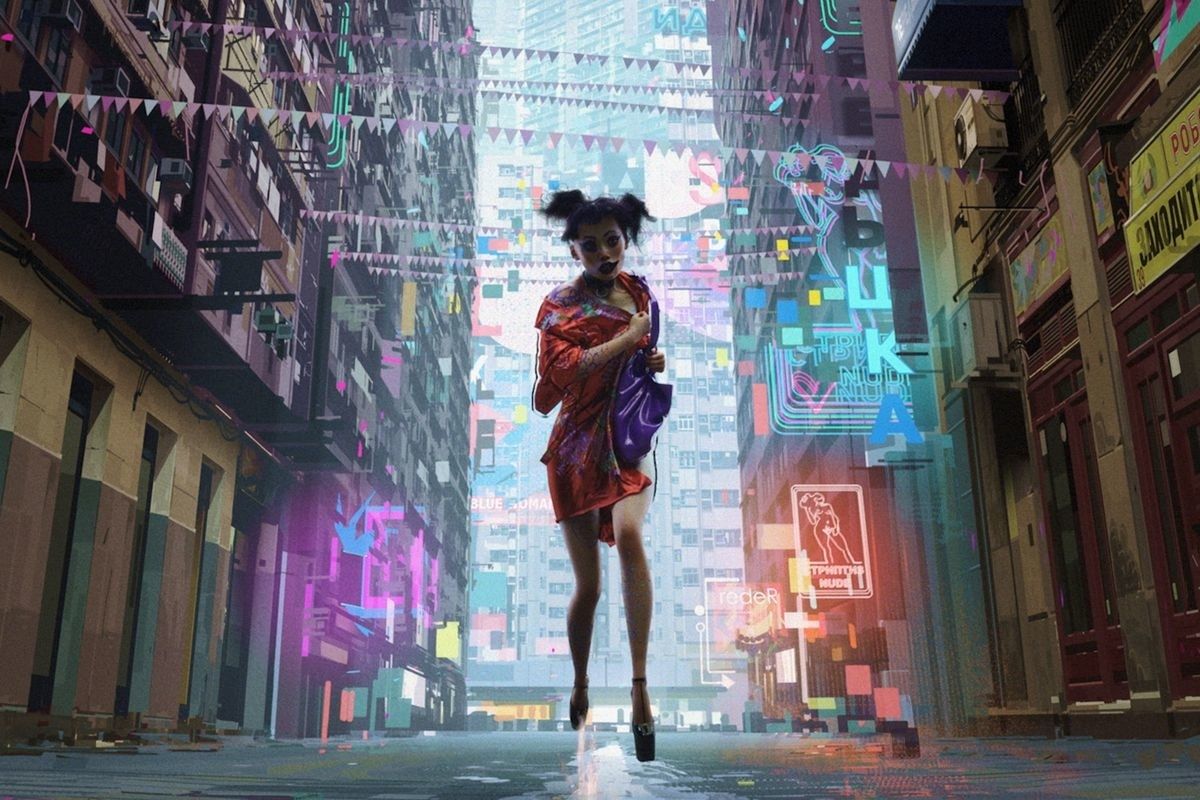 The Verge
Sexy robots, futuristic car chases, and gory battles with machines have been on the minds of David Fincher (Mindhunter) and Tim Miller (Deadpool) for years.
In other words, their new anthology series Love, Death & Robots is a sci-fi geek's wet dream. The trailer for the upcoming Netflix series is a seizure of kitschy horror tropes and comic book fantasy, combining adult animation with live action in a NSFW collection of 18 short films. The series' amped up tagline reads, "Sentient Dairy Products, Rogue Werewolf Soldiers, Robots Gone Wild, Sexy Cyborgs, Alien Spiders And Blood-thirsty Demons From Hell Converge In An 185-minute Genre Orgy Of Stories Not Suitable For The Mainstream…"
Miller assembled a team of animators and filmmakers from around the world, including Hungary, France, Canada, and Korea, to bring to the screen a diverse group of authors' stories, addressing racism, war, free will, human nature, and the role of government. Netflix describes how Love, Death & Robots "draws inspiration from the eclectic and provocative comic book material from the 1970s that influenced both Miller's and Fincher's formative interests in storytelling."
Judging by the trailer, the series is perfectly designed for the YouTube generation: flashy visual effects in stories less than 15-minutes long, close-ups of skin on skin, and thumping EDM music. Miller says, "Love, Death & Robots is my dream project, it combines my love of animation and amazing stories. Midnight movies, comics, books and magazines of fantastic fiction have inspired me for decades, but they were relegated to the fringe culture of geeks and nerds of which I was a part. I'm so f***ing excited that the creative landscape has finally changed enough for adult-themed animation to become part of a larger cultural conversation."
Love, Death & Robots gets its global Netflix debut on March 15. Take your seizure medication.
LOVE DEATH + ROBOTS | Official Trailer [HD] | Netflix youtu.be
---
Meg Hanson is a Brooklyn-based writer, teacher and jaywalker. Find Meg at her website and on Twitter @megsoyung.
---
POP⚡DUST | Read More...

Now In Theaters: 5 New Movies for the Weekend
5 Romantic Movie Gestures That Are Actually Super Creepy
Is Pete Davidson "Ugly Hot" Enough to Be the Next Steve Buscemi?