Culture News
What can we learn about relationships from 2018?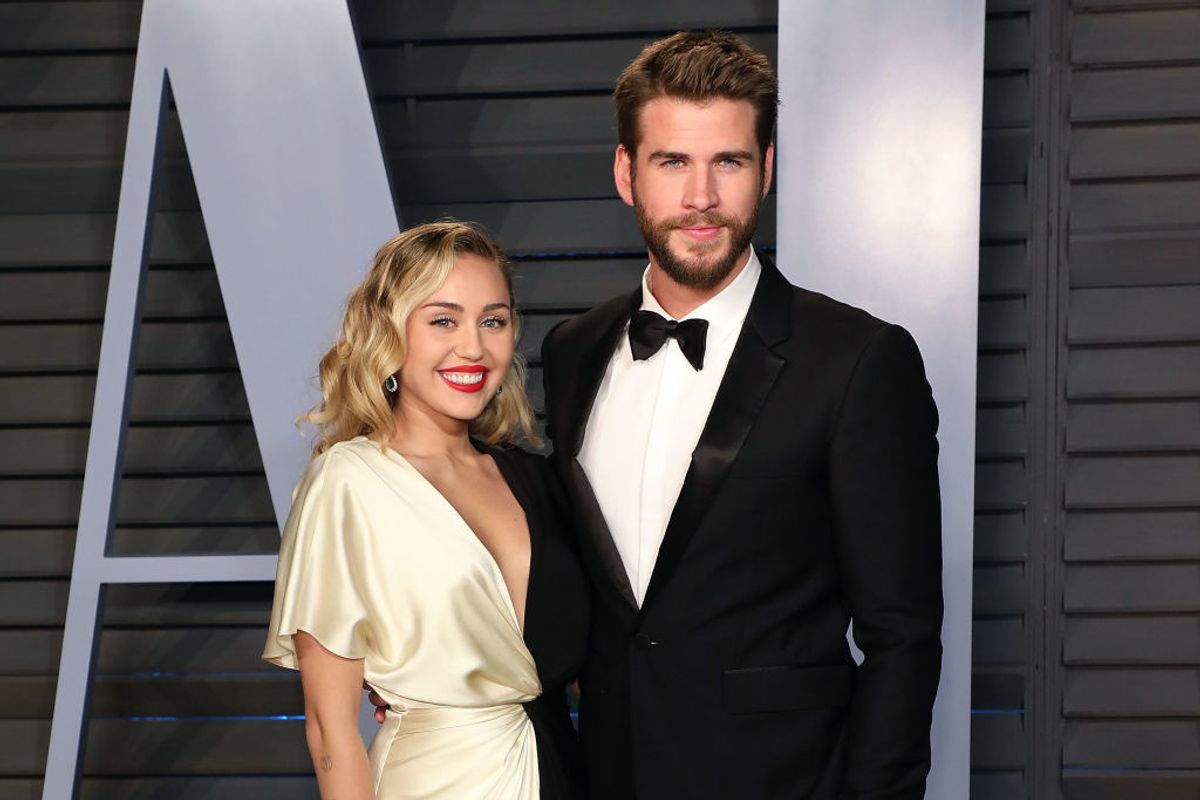 InStyle
It appears that Miley Cyrus and Liam Hemsworth finally married this week after nine years of dating, splitting up, and reconciling.
The singer took to Instagram to share several black and white photos of herself and Hemsworth in an embrace, captioned with "10 years later…"
While Cyrus, 26, is donning a long white gown by Vivienne Westwood and Hemsworth, 28, is in black tie attire in the photos, the couple is leaving the public to speculate whether or not their nuptials definitely took place. Yes, TMZ first reported that the couple were married this past Sunday when they posted photos of the couple cutting into a large, white, and distinctly wedding-shaped cake. Yes, it seems Miley's sister Noah posted photos of the same weekend in Tennessee with "Mr. & Mrs." balloons behind her. And yes, Hemsworth is clearly wearing a ring on his left hand in the photos of the couple.

Actually, with 2018 reviving the couples' trend of secret weddings and embellished silence, from Justin Bieber's wedding to Hailey Baldwin to Cardi B's marriage to Offset, the singer's posts on Instagram are probably the most confirmation the public will receive.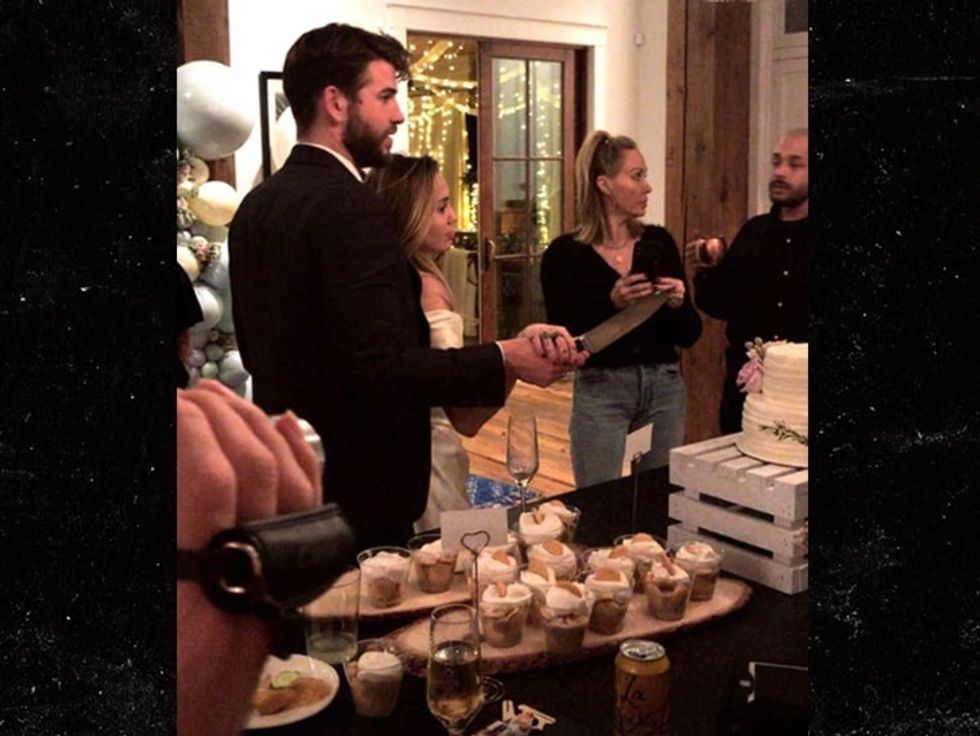 TMZ
Keeping silent on their relationship is one of the couple's old habits, anyway. While they met in 2009 while starring in Nicholas Sparks' The Last Song, they didn't confirm their relationship until 2012. After a three year split between 2013 and 2016, the former Hannah Montana star simply started wearing her engagement ring again before public pressure urged the couple to confirm.

Cyrus was thankful for their break in 2017, stating, "You get time to be yourself. You get time to grow up. I think if you're growing up attached to another person, you never really get solid as your own being. So I'm really solid, and then he gets to be really solid. And together we get to be two really grounded people. It's not a half and a half making a whole."
So what can we learn about relationships from 2018? Break ups and secrecy can keep the romance alive—in addition to a strong sense of self and gratitude for others. On losing their shared home to the Woolsey wildfire last month, Cyrus said of her new husband, "I call him my survival partner now. He thinks it's not romantic, but I learned that it is. That is why you pair up with someone, for survival."
---
Meg Hanson is a Brooklyn-based writer, teacher and jaywalker. Find Meg at her website and on Twitter @megsoyung.
---
POP⚡DUST | Read More...
Frank Underwood Possessed Kevin Spacey on Christmas Eve
Eliza Dushku Condemns CBS "Boys' Club" Condoning Sexual Harassment

Fortnite Sued for Dance Moves: Can You Copyright Choreography?