Frontpage Popular News
Your Weekend Playlist: New Music To Listen To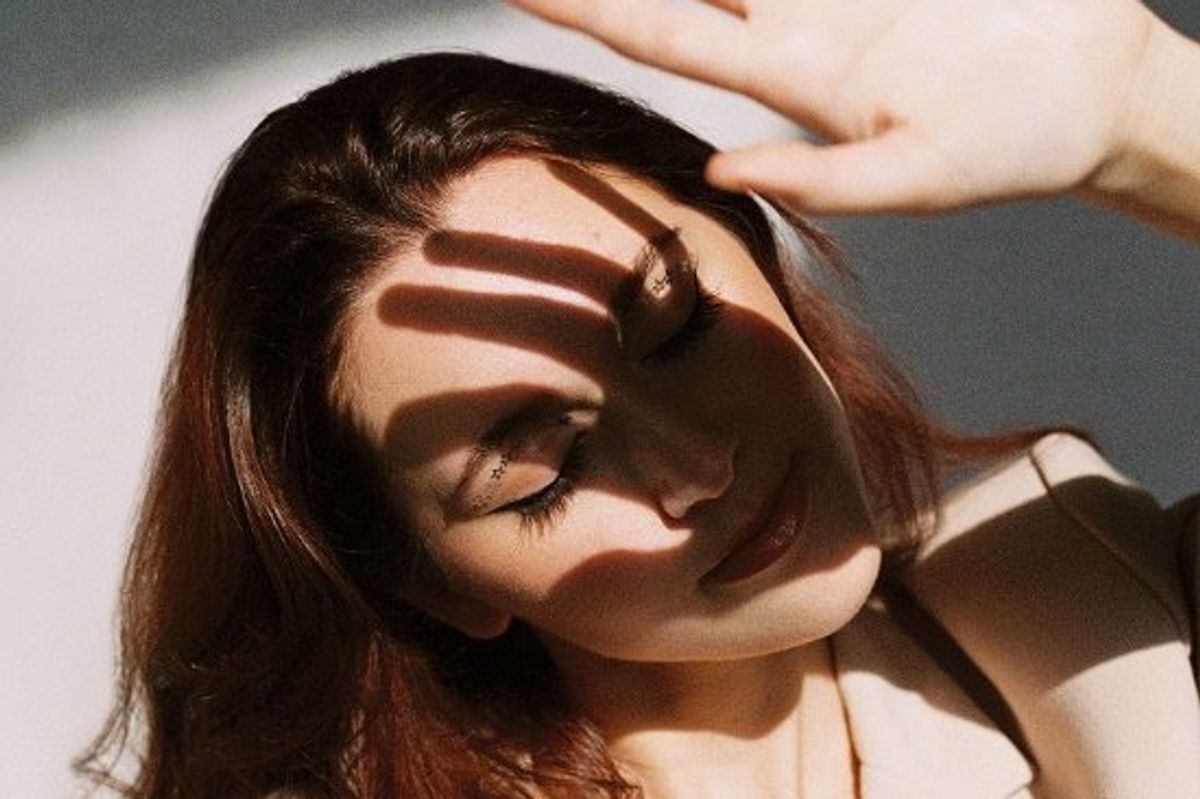 Ashley Osborn
Every few weeks, I get the same text from one of my friends: "Jai, I need new music. I'm tired of my rotation of usual playlists." And to be honest, a little sigh emits from my mouth every time...why? Because I have a Weekend Playlist article every. Single. Week.
---
I compile all of the latest, greatest new songs that are featured on Apple Music and Spotify- covering the lesser known tunes to new Taylor Swift. Honestly, no one in my inner circle should be lost for new music because that means they're not reading my articles and, subsequently, that would mean I need new friends.
While your choice of streaming service may have curated playlists based on your music taste, and a plethora of other options to find music...it can be daunting, and time consuming, to go through everything and find the songs you truly want to add to your playlist. That's where I come in.
Each week is a different selection of songs, and I guarantee you you'll come out of these articles with at least one new banger to play for your friends. A wide range of genres, artists, and sounds, the Weekend Playlist is meant to get you through these arduous weeks. The good news? There's always another to look forward to.
So, without wasting anymore of our precious time here, I've got a ton of music to share with you this week! Let's get listening!
Rosie Darling- "I'm Different Now" 
With elements of Phoebe Bridgers, Rosie Darling has a soft, introspective voice that haunts and seeps into your soul. "I'm Different Now" exhibits her beautiful, delicate vocals and talks about the part of life where you are moving on from someone who no longer serves you. It's looking back at a relationship that maybe wasn't all you thought it was.
"I'm Different Now" is about getting to the other side of a difficult relationship. What's awesome is that even though healing is messy and scary, it paves the way for a more mature, more refined self to take the space of what once was. It is learning to sit with who you're becoming despite knowing that your old self still lingers, almost like a ghost following you around."
Joe P- "Glass House" 
Joe P has been teasing "Glass House" for a while now across social media platforms. Frequently called "Dinosaur Bones" by fans before the single was announced, "Glass House" was highly demanded...and Joe is finally answering their call. With "Glass House", you get the classic electric guitar, alternative sound that he has spent time refining and perfecting. It's about losing someone and finding pieces of them wherever you go, and it does not disappoint.
"To me, this song is about the physical proof we leave behind in the wake of relationships," says Joe P. "A lot of my friends talk about how they unfollow someone on socials because they don't want to see them anymore. We have these little moments when we're reminded of something/someone and that nostalgia can trick us into believing feelings still exist where they don't."

Chelsea Cutler- Stellaria 
Chelsea Cutler is our featured artist of the week with her third studio album: Stellaria. A reflection of life post-pandemic, Cutler tackles grappling with mental health and self-image, healing and love. She brings an honest approach to songwriting as she continues to grow as an artist, producer, and songwriter.
"I had just turned 23 and COVID started. I was about to turn 26 by the time things felt more normal. It was like I fell asleep at 23 and woke up at 25, and the whole world was different. I spent a lot of time wondering, 'Am I going to feel like myself again or a new iteration of myself?' I tried to write a song to get reacquainted with myself and love this new person post-pandemic."
Lewis OfMan- "Frisco Blues" 
If a song could be the end of the summer, it would be "Frisco Blues." With a melancholic background track, you'll find yourself reminiscing on old times, lost love, and the end of the season. Sampling "Frisco Disco," all Lewis OfMan needed was an acoustic guitar to complete the track...and it's perfect.
"The song was inspired by a bus ride from Florence to Marseille in one day back in December 2021. We were driving across the south of France, the vibe in the bus was nice, students, kids playing cards, I was listening to an obscure Jim Morrison interview, watching the cold sunset on the hills, good spirit. A few days later I was in the countryside only with an acoustic guitar and an Ensoniq Sampler with this sample of a song called 'Frisco Disco' I'd found at A1 record in NYC."
Em Beihold- "Pedestal"
One of both my favorite songs and artists on this list, Em Beihold delivers a cheeky breakup track centered around a ukulele sound. Her vocal range is unmatched, and her biting lyrics are contrasted by the light, acoustic-heavy track about moving on after putting someone on a pedestal for so long.
"I'm so excited to be announcing my first ever headline tour and to also be dropping "Pedestal"this week," says Em. "I've been touring "Pedestal" for a couple years now and it's the last songof that era of music for me, so it feels full circle to announce a new beginning at the same timeas closing an old chapter. So much fun, truly 2024 couldn't come any faster!"
Blu DeTiger- "Cut Me Down"
A fun upbeat collaboration between Blu DeTiger and Mallrat, "Cut Me Down" shows the difficult side of relationships. With lyrics like "every time you cut me down, I just laugh it off" and "I wonder who you think you are", Blu DeTiger and Mallrat sing about being degraded and put down by someone who doesn't value them. The synth-y, club beat in the background make this song suitable for nights out or long runs as well.
"I feel like this song is a nice evolution for me and a side of me that people haven't heard, but the soul-full chords and movement of the bassline anchor it in the Blu DeTiger sound. This is one of the most melodic and moving bass parts I've written, and it follows and supports the vocals in a really cool way."

Until The Ribbon Breaks- "Nature Mother" 
Until The Ribbon Breaks has a soulful voice that punches into this track, an overview of our roles in society and in nature. It's contemplative, pensive, and daunting all at the same time, combining complex metaphors with a soulful Hozier-esque tone. "Nature Mother" with Emoni Wilkins belting at the end is a masterpiece.
"If there was a single lyric that encompassed the whole feeling that I have – and where I've been emotionally and why I even made this record – it's that chorus. It specifically talks about our role in nature and our role to each other: 'Wild is the wind. Rage is the sea. If it's in me, it's in me, it's our nature mother.'