Frontpage Popular News
Your Weekend Playlist: New Music To Listen To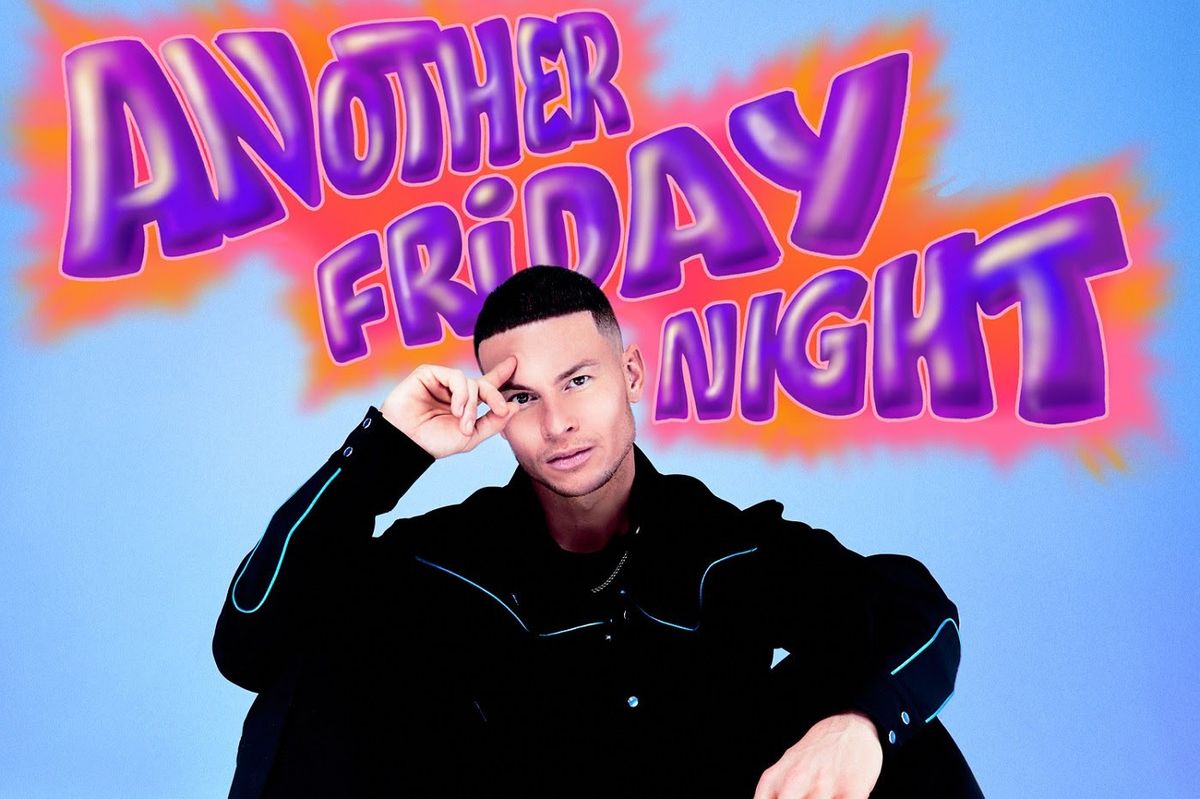 Joel Corry, Asylum Records
When I was younger, I knew of two ways to get music: the legal way, paying $0.99 (and then $1.25) for songs on iTunes, and the illegal way, paying $0 to download the pirated versions on Limewire...Don't lie, you had your ways, too.
---
Maybe I'm aging myself by saying social media wasn't as prevalent as it was now...you couldn't just go on Instagram and announce new music. That's right, you'd have to do things like watch television and pay attention, like when Disney Channel would play music videos instead of commercials. It was prime MTV time, you know that line from Bowling For Soup's hit song "1985": "and music still on MTV?" That.
Essentially, you'd rely on solely on search engines, iTunes, and the radio to get your news. How archaic. Back when "doom scrolling" meant checking your email incessantly for new messages from your friends.
There was no Spotify or Apple Music to curate special playlists...only writers like me reviewing new tracks (that were often printed on CD's...gasp). Can you believe we used to burn playlists onto CD's and listen to them as our parents drove?
Now, music is more accessible than ever. We have access to any song written ever, essentially. I mean, people are constantly even hacking into celebrity's iClouds and releasing their unreleased tracks! (It's not ethical, but you get my point.)
There is no better time to be a fan of music than this era. Now, with apps like Spotify, you can get a monthly subscription to listen to unlimited, commercial-free music with specially picked playlists geared towards your music taste and access to pre-sales for your favorite artist's shows. The music world is truly at our fingertips.
And that's where I come in! I pick the best music that comes out every Friday across the board so you don't have to comb through all of the new music playlists and feel lost. If you want your weekend to get a little easier, let's get listening.
Noah Kahan, Kacey Musgraves- "She Calls Me Back"
At this point, Noah Kahan is just completing side quests. Whether it be performing onstage with Hozier, releasing collabs with Post Malone, Lizzy McAlpine, Zach Bryan, or most recently Kacey Musgraves, Noah's been busy. This week's newest duet is with Musgraves, who shows the other side of Kahan's hit song "She Calls Me Back." Musgraves' melodic voice adds the perfect touch to this song filled with yearning.
James Arthur- "Just Us" 
What James Arthur can do to a song is unmatched. He's the mastermind behind a heart-aching, soul-grasping ballad that will top the radio for weeks on end. An instantaneous creator of classics, James Arthur releases "Just Us", ahead of his new album Bitter Sweet Love. It follows singles like "Blindside" and "A Year Ago", "Just Us" is a reminder to focus on what's really important.
"'Just Us' is a song in which I confess to running away from what really matters and getting lost in the pursuit of validation from external things," James explains. "It's about chasing a hedonistic, hollow life. Realizing the true meaning of life which is of course about true love, loving ourselves, our families and our communities and being there for them."
Dom Dolla- "Saving Up" 
Dom Dolla is one of the most exciting names in the electric dance community right now. With the mega-hit "Rhyme Dust" featuring the iconic MK out earlier this year, we got a sense of how Dom Dolla can produce any sort of dance music- regardless of if it's house, disco, or anything in between. Now, with "Saving Up", you have the perfect disco-inspired song to get you through the weekend. It's a promising reminder that anything Dom touches is a banger.
"I was in the UK last year after a massive summer of touring when I caught the train down to Brighton with some friends and ended up in an incredible studio overlooking the beach. I was missing home a bit, but felt really inspired and wanted to write a feel-good record, reminding myself of the importance of saving time for the ones I care about and love. Whilst (in the studio) overlooking the same site Fatboy Slim hosted his 'Big Beach Boutique', I was thinking about the UK's dance music history and it inspired me so I decided to lean into the idea of writing something that sounds sampled, but isn't. I often like to write records completely on my own, but it feels so perfect to have written this one alongside some good pals, Clementine Douglas, Caitlin Stubbs & Toby Scott."
Joel Corry- Another Friday Night 
Another heavy-hitter in the EDM community is Joel Corry, who has a proven track record of solidified hits with songs like "Lonely", "0800 Heaven", "Head & Heart." He's produced songs that are the soundtrack to many nights out, and now he's here with his debut album, Another Friday Night, just in time for the weekend. It's one of the most highly anticipated dance albums of the year, with Corry's uncanny ability to make a song everyone likes.
Claire Rosinkranz- Just Because
Claire Rosinkranz isn't our featured artist of the week "just because", it's due to the fact that she's released her debut album, Just Because. Rosinkranz is a young, dynamic artist who encapsulates the sound of surf and Southern California through picturesque music and retro inspiration. After being discovered at age 16, Rosinkranz has since taken the world by storm with her aptitude for songwriting and her fortifying vocal range.
Just Because is highlighted by key single tracks like "Wes Anderson", where Rosinkranz encourages the listener to get over their breakup...and "Swinging at the Stars", more of an optimistic love anthem with an anticipated accompanying music video featuring a very special guest. It's a no-skips, must-not-miss album.

Chloe Stroll- "Hurricane" 
No stranger to our featured artists lineup, Chloe Stroll is a Popdust fave. After debuting her music career earlier this year (and exclusively speaking with us on the matter), Chloe Stroll is not backing down. Her newest release, "Hurricane", is a testimony to being loyal to the ones you love.
One of the most admirable parts of Stroll's music is that she is staying true to herself, and writing from a genuine place in her heart...which translates to the listener over time. "Hurricane" is an easy listen when you pair her voice with true, sincere lyrics.
Neil Frances, DRAMA- "Energy"
A fun-filled track meant for the dance floor, "Energy" is the product of when artists are able to combine their sounds seamlessly. It doesn't always work, but "Energy" brings a genuine sense of excitement and makes you want to stay out dancing all weekend long.
"Working with Neil Frances is fun. We've been jamming to their tunes for years, and when we teamed up, it was like a lightbulb moment. You know how it is when you work with strangers - it can be hit or miss. But with these guys, it's a total breath of fresh air! We see a lot of ourselves in them which makes it very easy to create together. There is no pressure to conform or do things the "right" way. We're just having fun and doing whatever it takes to take our music to the next level."