Popdust Presents
Talking to Craig Wedren's new album Adult Desire & VR music video with host Dan Victor
His desire is a mature unification of music, family, and VR music videos.

DECEMBER 8, 2017 -- When I found out that Craig Wedren was releasing a new album and coming to New York City to do a show, I jumped at the chance to ask him to come onto Popdust Presents. I was lucky enough to have him accept my invitation. He has been a musician, songwriter and vocalist that I have greatly admired. His songs have given me years of joy, even giving me chills as I would have Shudder To Think on stereo. Their songs made me wonder... not about anything specifically. Perhaps whatever was on my mind. I listened closely to the strange descriptions that Craig uses to explain something simple like: (excerpt from Kissesmack of Past) "Tears make paper dolls of our coast" It's like a code for us to figure out. Or something private, meant only for him.
Tears make paper dolls of our coast
they carve continents
(get up and moan)
got right wing documents
the lights change
and cars go
the lines change but girls don't
won't you stay up boy
and chew your head
you'll wake up better
in the arms of a sex killer
"I Was A Soldier" is one of the tracks off of the new album, Adult Desire. It gives me chills, receiving a cinematic cue that the film has resolved and the two survivors are walking into the fading light. A song about strength that has an inspirational flavor, not a somber one. True craft of songwriting within this one has a strong sense of maturity. Survival of a time, that now we can empathize, yet how it held us and always will. There were those of us that didn't make it back from the war.
---
Watch "I Was A Soldier" | Live & Acoustic
Adult Desire is his first solo album since 2011. Wedren describes Adult Desire as "the strange magnificence of family, home, and age, and the weirdness of the mundane -kind of like the way David Lynch holds for just-too long on a shot of a lawn, turning it into something monstrous and beautiful."
"It's basically a freaky love-letter to my wife and to my life; and of course, to our son" and "a meditation on age, death, sex, marriage and family best described as 'domestic Surrealism'."
The atmosphere of the record is experimental, electro-acoustic, and highly melodic, with Wedren's inimitable voice, lyrics, and fractal arrangements mapping the complexities of adulthood in a way that feels both familiar and entirely original. Craig Wedren is perhaps best known as the enigmatic front person of Shudder to Think, epic 90's alt-punk band that was on Dischord Records. Dischord represented many DC punks bands, including Fugazi. But in my opinion, Shudder to Think was the most unique, mixing great songwriting with dreamy lyrics and beautiful vocal melodies in contrast to the post-punk DC sound. It felt like more than just punk rock.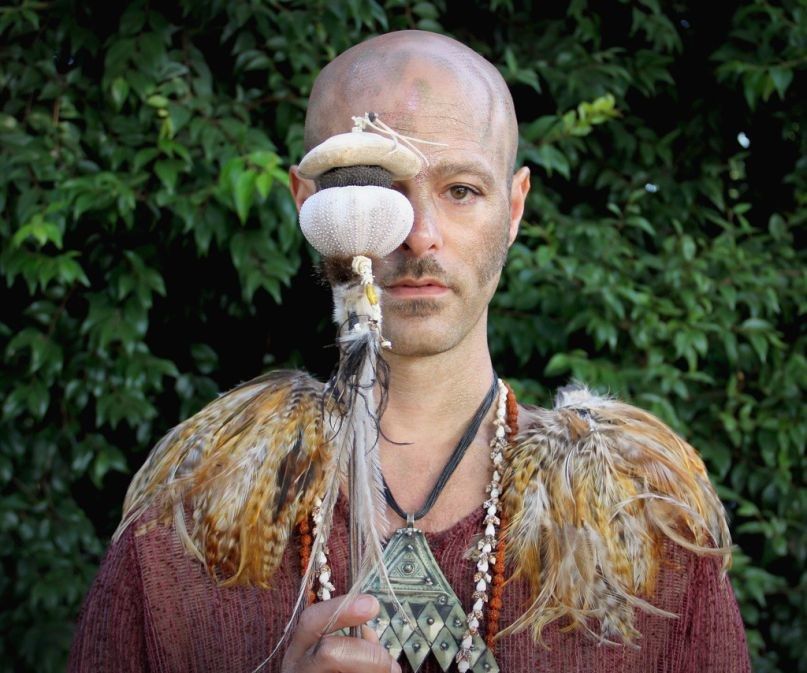 consequenceofsound.files.wordpress.com
When I was in college, I discovered the album Pony Express Records (1994), the outstanding album that gained Shudder to Think notoriety. From beginning to end, it is a masterpiece and stands the test of time. My favorite song was "X-French Tee Shirt." I would listen to it before I went out for the night, or put it on a mix I would be making, to impress a girl with my knowledge of great indie rock. Over the decades, I would play that and "No RM.9, Kentucky" back to back. But it was Craig's vocal technique that inspired me as a singer and his lyrics challenged my understanding of song structure. His journey helped to enchanted me into believing anything is possible. So I stayed the course, inspired by the artistic ethic.
---
Watch "X-French Tee Shirt" | Live & Acoustic
Craig surprised me when he pulled out the guitar when I heard one of my all time favorite songs ever, "X-French Tee Shirt" and actually got to sing along. I was blissed out! It is so amazing how things come full circle. I realize that music never ceases, it grows with every year that passes. It reminded me of how I felt about music at 19 years old and how important it was to my survival. Seriously, it was a highlight of my life to share that moment with Craig... and all of the people watching on Facebook Live.
AD 360: VR Music Video in an App
It is so cool that his music videos are all VR. This is going to be the new wave of music interaction. Who is doing that? Find the Adult Desire 360 app on the iTunes or Android. Technology is making so much possible.
---
Watch "I Am A Wolf, You Are The Moon" | Live & Acoustic
What a special performance! Considering I first heard it in Wet Hot American Summer. Never considered that it was written by one of my favorite songwriters. Sung by Paul Rudd in the show. When Craig sings it, the song really comes alive. It makes me think of the story of the wolf and the moon. From Wolverine: Origins. This is now available on Adult Desire, now available everywhere.
---
---
Watch "X-French Tee Shirt" | Official Video
Wedren has also created a name for himself in film and television, composing and writing songs for projects like Velvet Goldmine, School of Rock, Reno 911, By the People: The Election of Barack Obama, How To Be a Latin Lover, Hung, The Wet Hot American Summer movie and TV Series, most recently GLOW.

---
Listen to Craig on Spotify:
---
Dan Victor is editor of Popdust and producer of Popdust Presents. He is also a music producer, bassist for Low Profile (live hip hop) & The Coldpress (indie rap) and front-man for Ductape Halo (indie rock). Follow on Youtube.
---
POP⚡ DUST | Read More Popdust Presents...

Popdust Presents | Alli Simpson
Popdust Presents | Sara Evans Makes Music With Her Family
Popdust Presents | Erin Bowman shows us a "Good Time Good Life"
Popdust Presents | Common Holly interview
---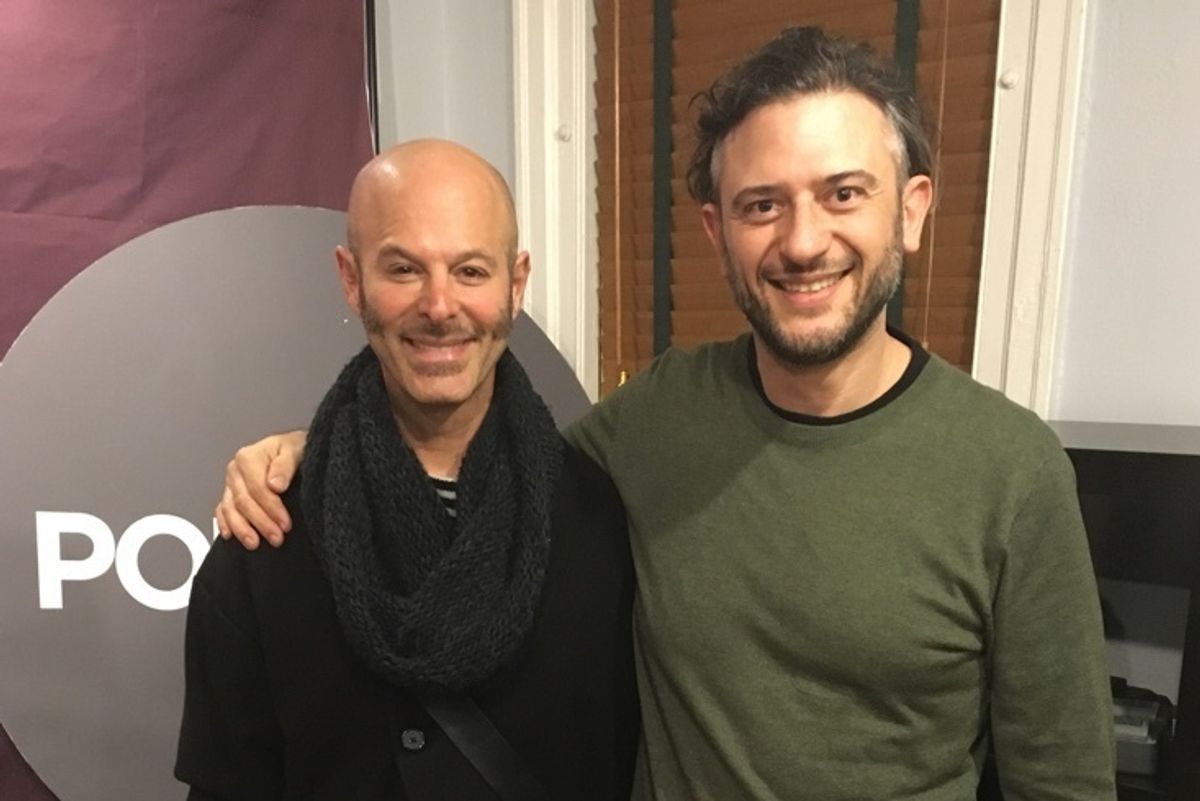 Craig and Dan after the interview. December 2017