Lane promotes her new single.
October 10, 2018 | Country newcomer Olivia Lane is one of the brightest and most gifted singer-songwriters of Nashville's new class. Earlier this year, she released a brand new single called "You Got Me."
In her interview with Popdust host Brent Butler, Lane discusses the last five years of her life, her 20s, songwriting and her latest single. Watch below.
Popdust Presents | Olivia Lane Interview www.youtube.com
Watch "You Got Me" | Live & Acoustic
Olivia Lane "You Got Me" youtu.be
Lane's mother was a talented performer in the Houston, Texas music scene. Her sister forged quite a career for herself, as well. "I didn't so much compare myself to her, but she was valedictorian, a soccer player and a book nerd. I was like, 'I wish I could find something I could love as much as my sister loves soccer,'" Lane says in press materials.

"So, when my Mom put me in a theater group when I was in first grade, that became my outlet. I was bitten by the entertainer bug. When I got to do 'Grease' I wanted to know every part. I wanted to dive into the story. With my love for stories, it just made sense initially that I get into country music."
Watch "Hey, 3 AM" | Live & Acoustic
Olivia Lane "Hey 3AM" youtu.be
In high school, Lane and her family moved to Los Angeles. During her studies at the University of Southern California, she started taking a songwriting class to develop her skills. "We analyzed all the great songs, beginning with a Beatles song on our first day," she says. "I fell in love with it because it helped me remember how exciting the idea of telling stories through music could be. I wasn't being fulfilled in my acting classes because I wasn't telling my own story. As a songwriter, I could have much more creative control."

Lane's single "You Got Me" and previous release "Devil and You" are the first pieces of music since her 2016 self-titled studio record.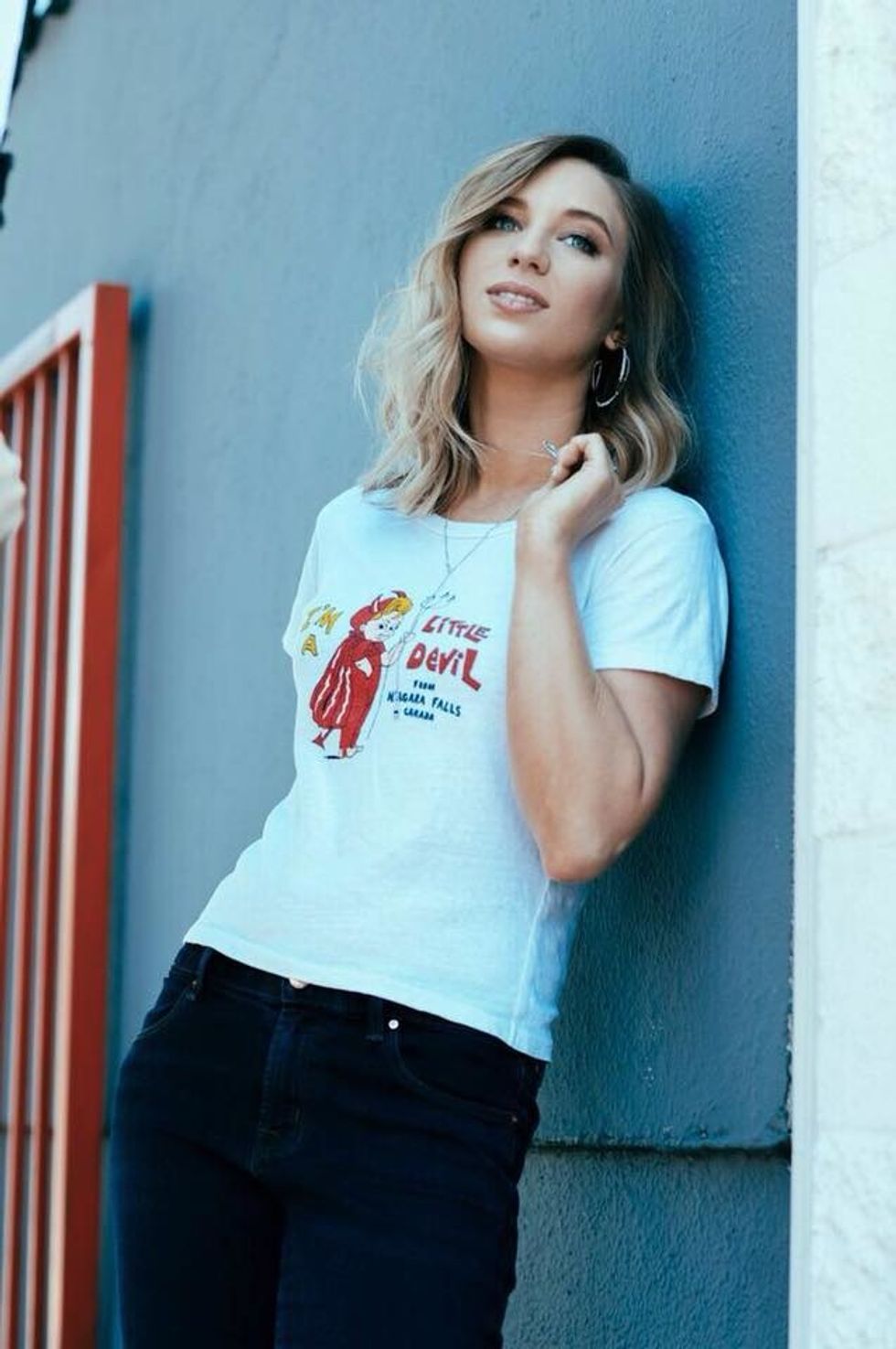 Olivia Lane/Facebook
---
POP⚡DUST | Read More...

PREMIERE | Party Favor Releases 'Circle Up'
PREMIERE | EDX Remix of David Guetta's 'Don't Leave Me Alone' (feat. Anne-Marie)