MUSIC
The N.Y. native rapper discusses his new release, Possessed, and working with Khalid.
Ransom showcases an electric energy in his new project.
October 16, 2018 | Ro Ransom can spit some lyrics. He's unapologetically brazen in his attitude and his craftsmanship. His brand new EP Possessed is evidence enough, with standouts like "Wraith," "Countdown," and "Floetry," featuring Kensei Abbot, demonstrating his knack for full-throttle hooks.
In promotion of his latest project, out now through Sony Entertainment, Ransom made a splash in the Popdust studio. Guest host Richardine Bartee (founder and owner of GrungeCake) picks his brain about Possessed and getting a cut on Khalid's blockbuster debut album American Teen in "Let's Go." He also takes some questions about haters and hot topics from the mysterious Magic Box. Watch the interview and his performances above.

Ransom was born and bred in New York City, a place he affectionately calls "Wonderland." His father was a drummer for the late Whitney Houston, so the passion for music courses in his veins. Surrounded by some not so reputable people, Ransom cut his teeth early on the streets and quickly honed his skills. He's cited in his bio that his biggest influences include Aaliyah, Sasha Grey, Jeff Hardy and, surprisingly, Justin Timberlake.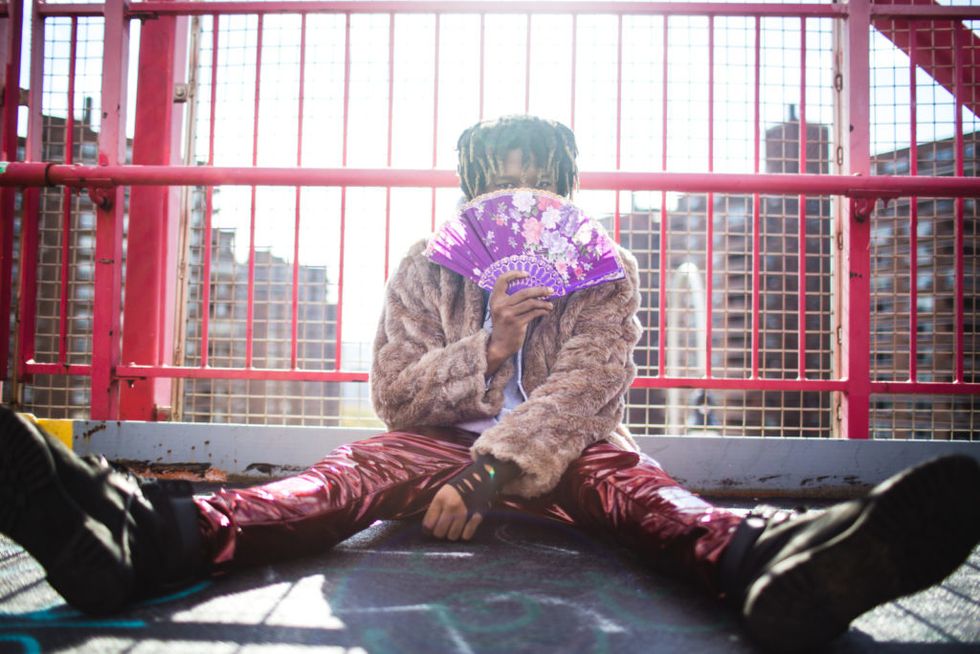 Cam Robert
In the spring of 2017, Ransom joined Dua Lipa's nationwide tour. It was an unexpected pairing, but it's certainly expanded the rapper's fanbase. Months after the tour, he dropped his mixtape, Momentum.

2018's Possessed EP follows a natural progression for Ransom. Songs like "Pop," "Wake Up on You," and "Take Control" mix genres incredibly well, as the artist stands more self-possessed than ever before.
---
Jason Scott is a freelance music journalist with bylines in B-Sides & Badlands, Billboard, PopCrush, Ladygunn, Greatist, AXS, Uproxx, Paste and many others. Follow him on Twitter.
---
POP⚡DUST | Read More…
Tracy Chapman Sues Nicki Minaj
PREMIERE | Kazyak Releases Music Video for 'Belmonte'