MUSIC
Reggae with soul and vibrant energy.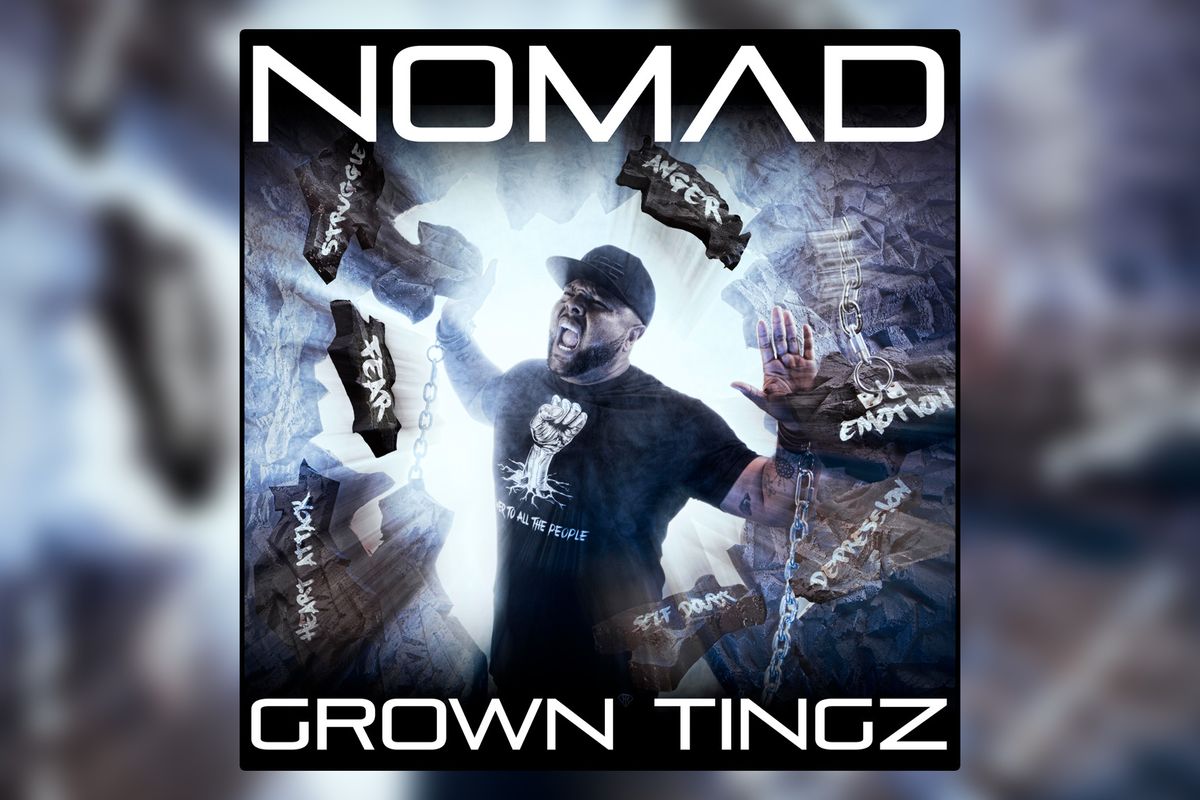 Mensch House Records
In late 2016, award-winning producer, composer, and arranger Damon Elliott, suffered a heart attack.
His subsequent survival resulted in his reincarnation as NomaD. He then moved to Hawaii, and began to work on music what eventually resulted in his debut album, Grown Tingz, on Mensch House Records. It was in Hawaii that NomaD hooked up with reggae artist George "Fiji" Veikoso.
Describing Grown Tingz, NomaD says, "It's about the things you go through and how you deal with life in general: the ups and downs, the happy and sad times, and breaking through it all. When you finally have your breakthrough, and you get the feeling of knowing that you are grown – that's what Grown Tingz is all about."
Prior to his renaissance as NomaD, Damon Elliott earned a Grammy award and seven Grammy nominations. With a sound encompassing R&B, gospel, hip-hop, rock, and country, Elliott worked with big artists like Beyonce, Destiny's Child, Gwen Stefani, Christina Aguilera, Jessica Simpson, Mya, Brittany Spears, Macy Gray, and Deana Carter.
Take It All
Take It All
Grown Tingz is comprised of 14-tracks. Highlights on the album include "Take It All," a song about what happens after love fades. Plush vocal harmonies back up NomaD's richly inflected voice, as the reggae tune flows on a thrumming bass line and one-drop beat.
"Perfect Timing" rides a tight percussive beat with skiffing guitars and bright keyboards. "Flame In The Night" combines cool R&B flavors with a compact reggae groove and surfacing colors. NomaD's voice takes on a searching resonance infused with intense passion.
"Girl You're Beautiful" glows with shimmering reggae flavors atop a crunching groove, as chiming flavors appear in the backdrop, giving the song a splendid surge of energy. The closing track, "Let There Be Light," features a vibrant reggae flow, as well as dazzling harmonies from Dionne Warwick, Billy Ray Cyrus, FIJI, Eli Mac, Morgan Heritage, John Elefante, Makua Rothman, Joe Don Rooney of Rascal Flats, Gladys Knight, and Landon McNamara.
Grown Tingz is simply wonderful, rife with mellow reggae hues and delicious sonic savors.
Randy Radic is a Left Coast author and writer. Author of numerous true crime books written under the pen-name of John Lee Brook. Former music contributor at Huff Post.
POP⚡DUST | Read More...
RISING STAR | Dangermaker Drops 'Run' LP October 5
PREMIERE | Terry Emm Drops 'Sophia'
RISING STAR | Alberta Drops Buff New Single, 'Jay Walk'n'
Related Articles Around the Web