MUSIC
Popdust Presents | Taylor Grey wins big at the Independent Music Awards
Winning Best New Pop Star...and Best New Pop Album!
Taylor Grey is on her way to big things. She is already a big winner. She just received two Independent Music Awards! Her Miami track won for "Best Pop Song" and her debut album, Space Case, won "Best Pop Album". While she was in the city, she got a chance to stop by Popdust Presents to give us some insight to who she really is. As would be expected, her Facebook Live interview with Brent Butler was filled with a lot of laughs and some interesting revelations.
---
First off, Taylor is such a charming and delightful individual, with such a laid back poise. The Popdust team had a blast while she was here, perhaps her recognition is reflective of her outlook on making music. She has been writing music since she was 12 years old. Taylor shows no signs of slowing, accelerating her climb to the top. Her success at the IMA's may be a foreshadowing of her imminent celebrity status.

WATCH the 2018 IMA's Best Pop Song "Miami" Live:
Taylor had literally just stepped off the plane from LA and took a car directly to Popdust Headquarters. She made it in plenty of time to relax and practice her songs before the broadcast. The song "Intentionally" highlights the maturity in her songwriting, with the ability to communicate about the motivation behind someone's actions. Brent, who had dressed like Han Solo, had her laughing the entire interview. Everyone left the interview with a smile on their face and wishing Taylor luck at the IMA's. Popdust congratulates this up and coming talent.
WATCH "Intentionally" Live:
I'm so grateful. Thank you Independent Music Awards for the second win! I'm so happy that Space Case is Pop Album of the Year! 💚💚💚 https://t.co/ztPVkgWMed
— Taylor Grey (@iamtaylorgrey) April 3, 2018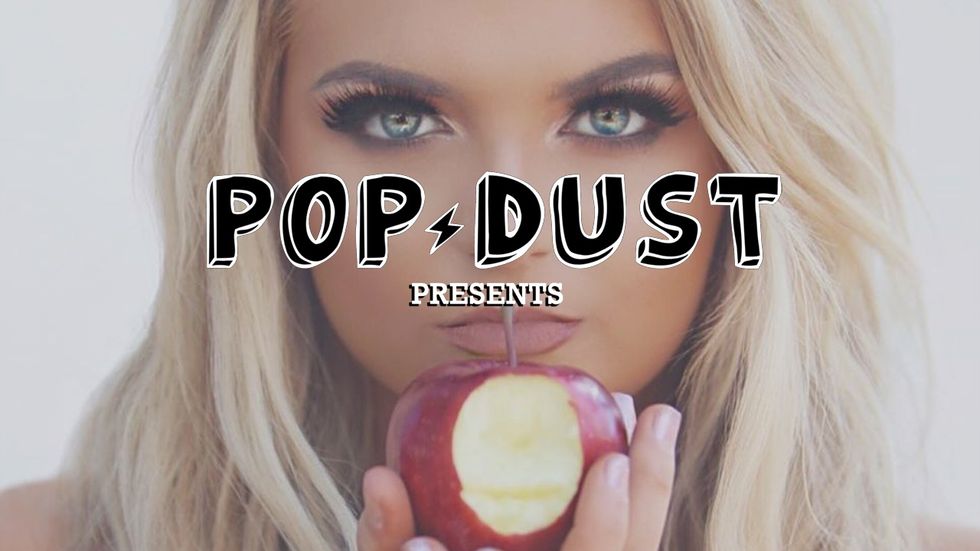 Popdust Presents: Taylor Grey
---
Dan Victor is editor of Popdust and producer of Popdust Presents. He is also a music producer, bassist for Low Profile (live hip hop) & The Coldpress (indie rap) and front-man for Ductape Halo (indie rock). Follow on Youtube.
---
POP⚡DUST | READ MORE ...

Kardashian Khaos… Tristan Thompson Caught Cheating, Their Baby Due Any Day
INTERVIEW | Youssef Ali, founder of Syft, talks RiceGum, Social Media, his studio burning down!?