Music Lists
RELEASE RADAR | Post Malone Drops a New Single, Gives Shout Out to Fall Out Boy
Plus new music from VÉRITÉ , Switchfoot, Future and more.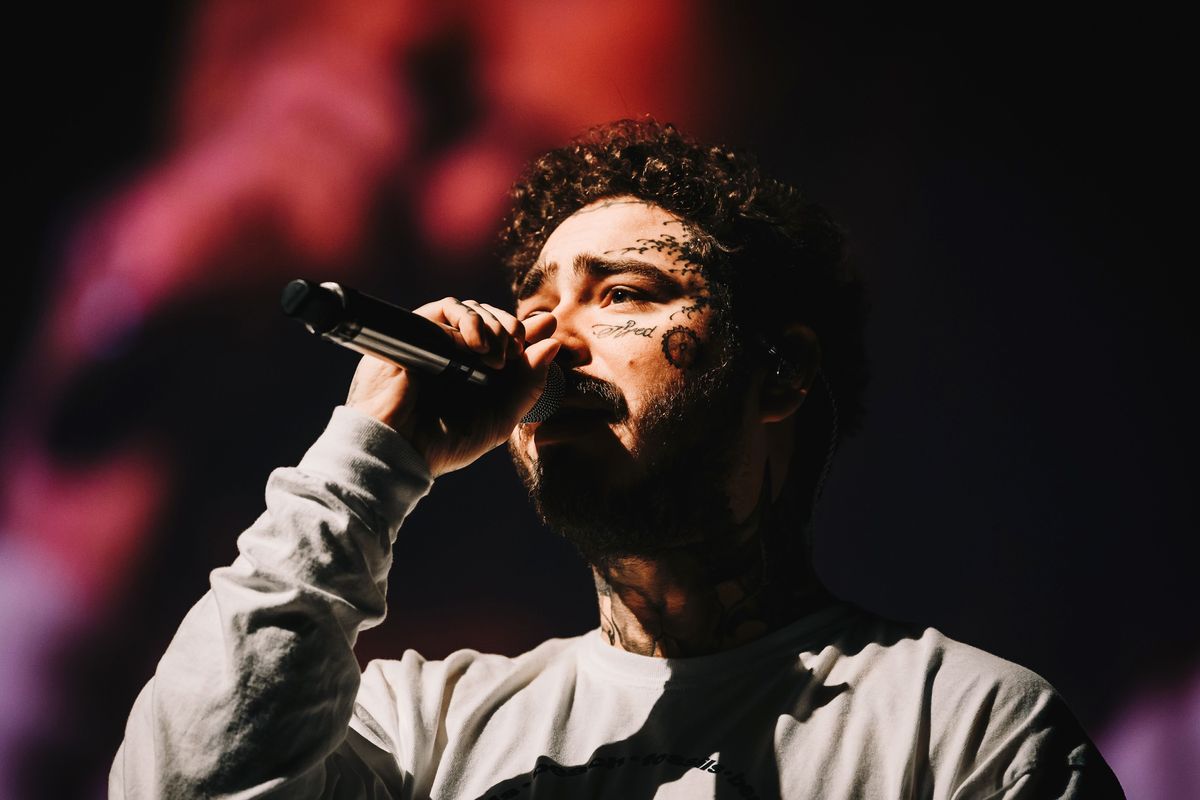 Photo by Nina Westervelt/Shutterstock
RELEASE RADAR is here to give you the breakdown of the top singles, albums, and videos of the week, so you can head into your weekend with a new list of killer tunes.
SINGLES
Post Malone | "Wow."
Post Malone blessed us with a new single last week in which he expertly rhymed "La Croix" and "Fall Out Boy," thus reminding us all that he, too, is a Millennial.
You Might Also Like: Rae Sremmurd, Drake, Migos
Follow Post Malone on Facebook | Twitter | Instagram
Future | "Crushed Up"
Future kicked off 2019 with a new track in his signature style, slick and replete with wordplay. Check out the accompanying video here.
You Might Also Like: Gucci Mane, 2 Chainz, French Montana
Follow Future on Facebook | Twitter | Instagram

Deniro Farrar & Jayway Sosa | "Trap Hall of Fame"
Jayway Sosa and Deniro Farrar are a match made in trap heaven. They contemplate the afterlife for rappers and drug lords backed by heavy bass and carefully curated beats.
You Might Also Like: Joey Bada$, Kendrick Lamar, A$AP Rocky
Follow Deniro Farrar on Facebook | YouTube | Instagram
Follow Jayway Sosa on Facebook | Soundcloud | Spotify
VIDEOS
SAINT PHNX | Death Of Me
Saint PHNX - Death of Me (Official Video)www.youtube.com
SAINT PHNX has been busy. Since their debut release back in 2016, they've consistently dropped tracks leading up to their debut album (release date TBD). They highlight the single "Death of Me" in their latest video.
You Might Also Like: Imagine Dragons, Bastille, Twenty One Pilots
Follow SAINT PHNX on Facebook | Twitter | Instagram
🌟 DOUBLE FEATURE 🌟
VÉRITÉ | Bunker Studio Sessions, Brooklyn, NY
VÉRITÉ rings in the New Year with her sharp soprano, paired expertly with pop orchestra Little Kruta in this stunning live session.
VÉRITÉ & Little Kruta | Phase Me Out
VÉRITÉ & Little Kruta - Phase Me Out (Live Orchestral Performance) - YouTubewww.youtube.com
VÉRITÉ gives listeners a peek into her recording sessions with this raw and honest video for the track "Phase Me Out."
You Might Also Like: BANKS, Betty Who, Allie X
Follow VÉRITÉ on Facebook | Twitter | Instagram
Follow Little Kruta on Facebook | Instagram | YouTube

ALBUMS/EPS

Switchfoot | LET IT HAPPEN
After one Grammy, ten years, and 20 years of touring, Switchfoot decided to take a much deserved break in 2017. The group spent two years observing the increasingly polarized world around them, and what came next was LET IT HAPPEN, an EP celebrating what holds society together when everything seems to be splitting at the seams.
You Might Also Like: Reliant K, Lighthouse, The Smashing Pumpkins
Follow Switchfoot on Facebook | Twitter | Instagram
---
Allie Delyanis is an award-winning and losing freelance journalist based in New York City. She likes bands, books, breakfast food, and would love to be David Sedaris when she grows up. You can find more of her work on www.delyanis.com.
---
POP⚡DUST | Read More #ReleaseRadar...
RELEASE RADAR | Premieres from Memory Keepers, Nora Keyes & The Rococo Jet, Madison Ryan
RELEASE RADAR | Premiere from Sleepspent