2018 is already a blessing.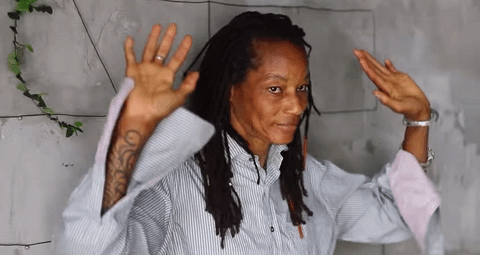 Giphy
He's still bringing sexy back and we're here for it!!!!
Justin Timberlake just announced that he has a new album Man on The Woods coming out on February 2nd and we're already feeling optimistic about the new year! I'm sitting here smiling listening to one of my favorite JT albums 20/20 Experience patiently awaiting the album release. Timberlake recently released "Can't Stop This Feeling" which at a glance was super disappointing (to me at least) after coming from the work of art that 20/20 is. Eventually it grew on me the way any pop ear worm would, but that doesn't mean I'm not SO ready for JT to release something else. His new single "Filthy" dropped today and it's like the old JT is back. Along with JT's epic release, we have new releases from SUMif, VÉRITÉ, Beechwood, R. Finn, Samzen,
Watch the trailer for the album here.
Justin Timberlake | "Filthy"
I cautiously pressed play and was not disappointed. "Filthy" reminds me of the old Justin in an entirely new way. While the song has the dark, sexy elements of his last album 20/20 Experience, it's percussive nature is new and something to celebrate. This banger will be on my playlist all January long. I'm so excited for the new album!
Best for: Dance party to stay warm in the Bomb Cyclone
Perfect if you like: well, JT... or NSYNC
SUMif | "Hurricane"
This tune is equal parts chill and intense. The subdued beat contrasts with SUMif's confrontational lyrics. SUMif is everything as weird and interesting as Grimes but has a more traditional pop sound vocally. Something incredibly unique about her music and this song in particular is the heartbeat and visceral nature of each song. As synthetic as the instruments are, there's something very real and human to this song.
Best for: One of those times where you're cooking dinner but you're really just thinking about life.
Perfect if you like: Grimes
VÉRITÉ | "John My Beloved" (Sufjan Stevens Cover)
Who doesn't love a Sufjan Stevens song? This one is gorgeous, relatable, and intimate. Arguably, VÉRITÉ heightens this. Covers can always be risky especially when covering a crowd favorite like Steven's, but I was impressed with the unique vulnerability VÉRITÉ brings to this song. Her voice floats perfectly through it.
Best for: Wine + Bath + Chill
Perfect if you like: Bjork
Beechwood | "C F"
Beechwood possess qualities of some of the finest times in music. The guitar riffs reflective of popular seventies rock and the vocals reflective of laid back late nineties shugaze, the band is a mash up of a bunch of different rock that collectively just scream cool. If you're not blasting this track you're crazy. While it's fairly mellow, the build is all too satisfying.
Best for: Blasting as the night fades away. It's a last call kind of song.
Perfect if you like: The Pixies
R. Finn | "Quiet House"
This song is a game changer for this week's release radar. Much more acoustic and relaxed than the rest of this week's releases, it was a treat, as much as I love electronic music. My favorite part of this tune are the beautiful vocals and harmonies. The string instrumentation from the guitar to the banjo to the fiddle just make me think of driving through the countryside. Brb planning a road trip.
Best for: Road tripping through the Blue Ridge
Perfect if you like: The Lumineers
Samzen | "Saint Mary"
This dark pop jam is slow, low, and sexy. I love the trap beat behind Samzen's cool vocals. The song embraces our generations attitude of "take it or leave it." The confidence in the lyrics make this definitely a song you want to listen to before a date or job interview to get you pumped.
Best for: Getting pumped
Perfect if you like: Bebe Rhexa
Follow Samzen on Facebook | Instagram | Twitter
Andrea Gibson | "Your Life"
Andrea Gibson is known for their amazingly poetic lyrics. In their new release "Your Life" they explore the obstacles queer youth face everyday. The track is a spoken word about a young LGBTQ+ person's experience in coming to theirself. The visual compliments the track beautifully. Diverse LGBTQ+ youth celebrate their individuality. The piece is incredibly moving and insists that queer youth say no to oppression and live their lives unapologetically. Andrea Gibson's new album drops January 12th and this is such an impactful start to it.
Best for: Being unapologetically you.
Perfect if you like: Tune Yardz
Natalie Shay | "This Feeling"
This song makes me want to get up and jump around. "This Feeling," Natalie is describing is definitely a good one. The song is majorly uplifting and will instantly put you in a good mood. At the same time, there is tension. Shay's voice is triumphant and the guitar riffs and powerful.
Best for: Celebrating for first solid workout of the New Year.
Perfect if you like: Florence and The Machine
---
POP⚡ DUST | Read More…

REVIEW | "Seat in Shadows" Queer Cinema Done Right
Snapchat Changes The Social Media Game Once Again

#WomenCrushWednesday | Taylor Grey Interview