Top Stories
PLUS -- Mt. Joy, Felmax, Alfred Hall, Hill, Soft White Sixties, Livvia, and Great Peacock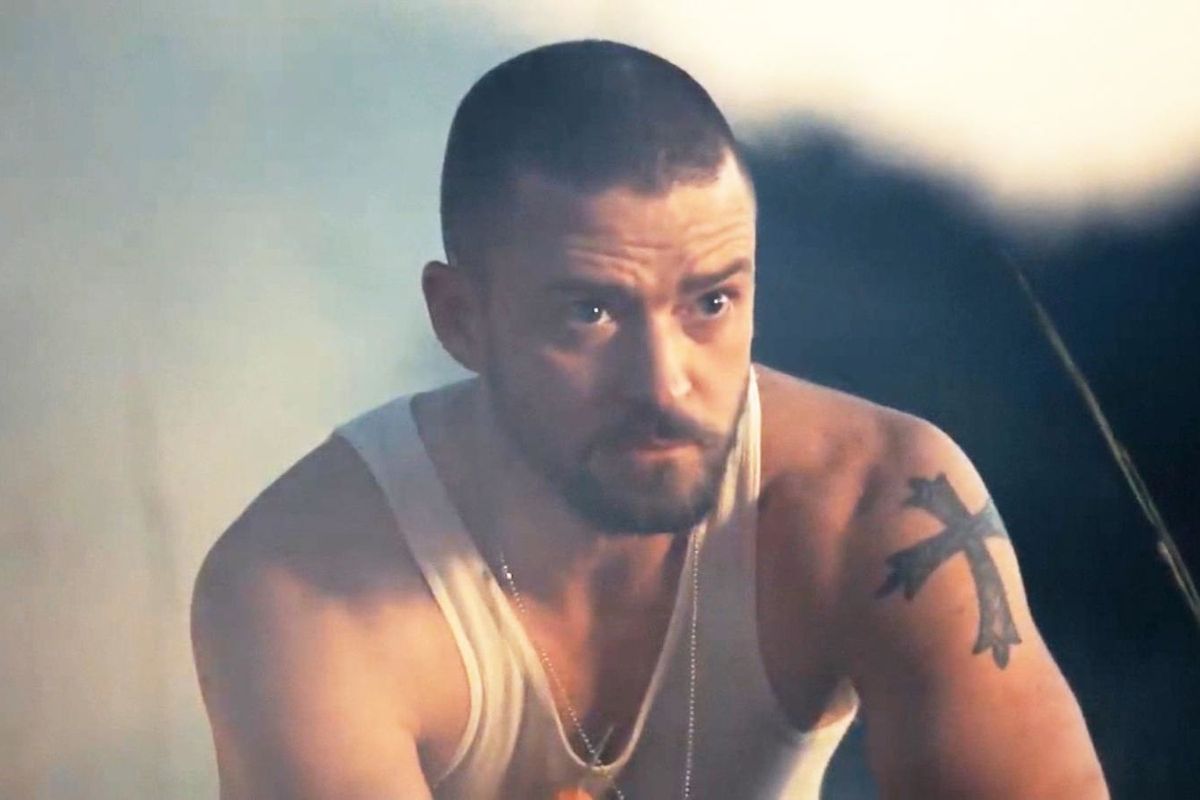 We've been waiting and the day is finally here. Justin Timberlake released "Man of The Woods" this morning and it's everything we hoped for. Though JT is definitely in a new phase stylistically, he maintains the effortlessly sexy essence of his music. It's exactly the JT 2018 update you'd want and expect. Along with Justin Timberlake, we're really into these new releases from: Mt. Joy, Felmax, Alfred Hall, Hill, Soft White Sixties, Livvia, and Great Peacock. Check out what we have to say on this week's hottest new releases.
Justin Timberlake | "Say Something"
One of my favorite songs from the new album is "Say Something." Released as the second single from the album, this song feels really different for Justin Timberlake. Not only does it feel way more stripped down, his unique collaboration with country star and recent Grammy winner Chris Stapleton is surprising but in a great way.
The song explicitly talks about the struggle of knowing when to say something in the face of wrong doing. The song explores the negatives and positives of being vocal in our super vocal/outspoken society. Other than having a really interesting message, the song is really catchy. It's a great one to blast loud when you're in your feelings.
Best for: Making a decision big or small.
Perfect if you like: Chris Stapleton
Mt. Joy | "Jenny Jenkins"
Mt. Joy is on fire lately. I recently saw them at a popular New York music venue, Berlin a few weeks ago. Their sound feels well layered and organic and it's just as crisp in person. According to the band, this song was written about Los Angeles.
This is the kind of song that flies by. You'll want to play it on repeat to catch all of the intricate details in the verses and will love jamming to the addicting hook.
Best for: Mending a broken heart
Perfect if you like: Sunbeam Sound Machine
Felmax x Wide Awake | "Take It All"
< commentary >
Best for:
Perfect if you like:
Alfred Hall | "Pearl Diver"
This song's production really gets me. The way the sounds and folded into one another is really specific and helps contribute to the awesome dynamic of the song. I love the funky groove of the guitar riff and the serene beauty of the harmonies.
Best for: Late night jams
Perfect if you like: Jonas Alaska
HILL | "Give It A Rest"
HILL is 100% badassery all of the time. This song in particular is my favorite thing to blast when I am fed up and need to cut loose. I love the swagger of her vocals. The confrontational lyrics in the verses are unapologetic and honest.
Best for: Dancing it out
Perfect if you like: Demi Lovato meets Erykah Badu
Soft White Sixties | "Brick By Brick"
Love this creative video from Soft White Sixties and the slow rolling song. You'll definitely catch a vibe here. The clips have been carefully chosen acting almost as a lyric video as well as music video. If you didn't catch the hook of the song it's really important. "If you build a wall, we're going to tear it down, brick by brick." Sound like anything to you? Love what this song stands for. It's patriotism at it's best and it's grooviest.
Best for: Empowering the resistance (:
Perfect if you like: The Stone Foxes
Follow Soft White Sixties on Facebook | Instagram | Twitter
LIVVIA | "Catch A Body"
Recently newcomer Livvia collaborated with Quavo of Migos in her debut single "Catch a Body." This song is seriously sexy and showcases Livvia's silky smooth voice. Quavo's verses are hard hitting and are an awesome compliment to Livvia's provocative verses.
Best for: Your going out playlist!
Perfect if you like: Migos
Great Peacock | "One Way Ticket"
Changing it up here for our last song on Release Radar this week, Great Peacock brings us top knotch roots and Americana. I love the vulnerability of this record and the crashing percussiveness. The song feels nostalgic. You'll want to blast this on your next road trip or long work commute.
Best for: Long road trips
Perfect if you like: Lady Antebellum
---
Anie Delgado is a contributor to Popdust and is an actress and musician based in NYC. Follow her on Instagram | Facebook | Twitter and check out her music on Spotify. Press inquiries here.
---
POP⚡ DUST | Read More…
RELEASE RADAR | Matoma and Noah Cyrus release a new banger
RELEASE RADAR | Justin Timberlake Is Dropping His First Album In 4 Years
RELEASE RADAR | Ed Sheeran and Beyoncé collaborated and it's literally perfect
From Your Site Articles
Related Articles Around the Web