Music Lists
Slept On: New Underground Releases from Drakeo the Ruler, Dreezy & More
Protest music aside, there is a slew of good underground music out today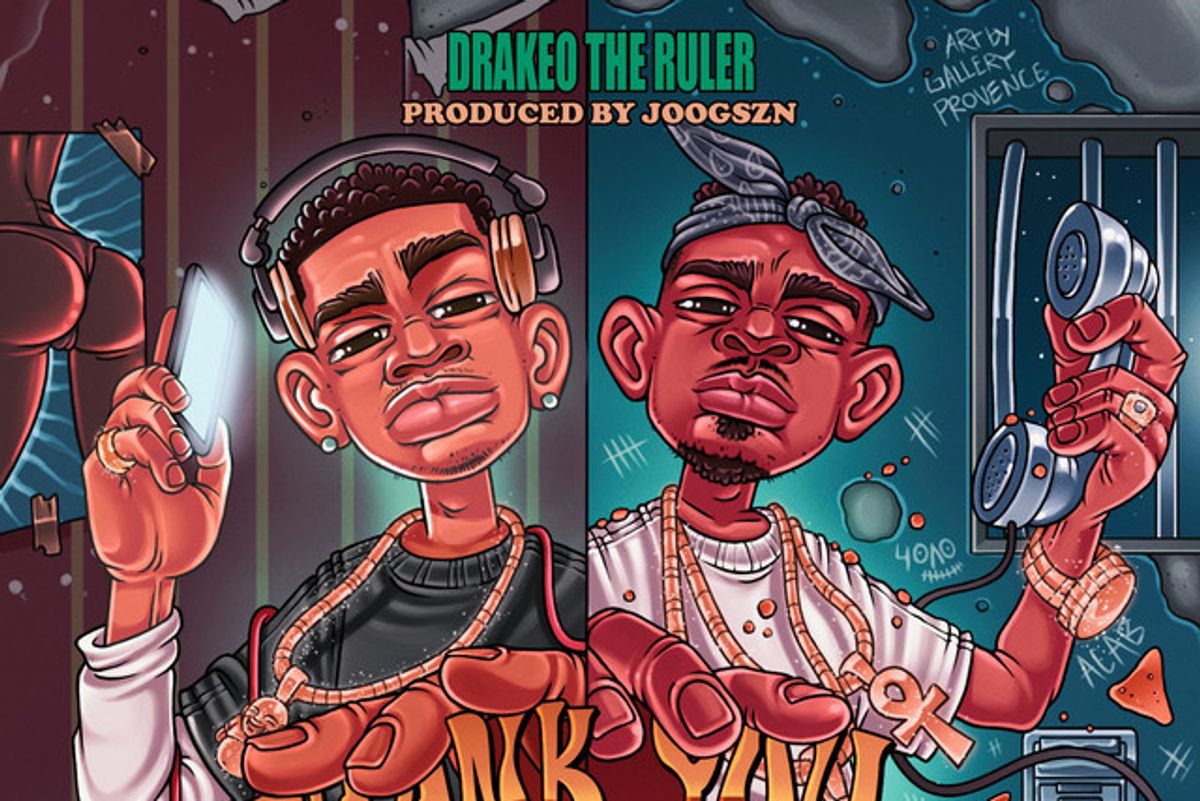 An invigorating slew of protest music hit the shelves today.
Detroit-based emcee Tee Grizzley collaborated with Queen Naija and the Detroit Youth Choir to craft a melodic ballad that attempts to open up a dialogue with police. Meanwhile, alt-Jazz pioneer Terrace Martin took a different approach in his collaboration with Denzel Curry, Daylyt, G Perico, and Kamasi Washington, with "Pigs Feet" being more of an angry f*ck you than an attempt at communication.
---
As the George Floyd protests sweep across the nation, an exciting new wave of protest music follows. But current climate aside, there once again remains a slew of underground artists who used this New Music Friday to stay on their grind and release new material. It may undoubtedly be overshadowed by the current moment, but to help shine a light on the hard-working underground of today, here are a few slept on releases that should still be on your radar.
JayDaYoungan
Baby23
Following the birth of his son last night, Louisiana-based trap rapper JayDaYoungan released his debut project Baby23 this morning. One of the most arresting up-and-comers in melodic trap music, JayDaYoungan has been bubbling with potential for years. His interspersion of heart-wrenching vocals with hard-hitting bars is a revitalizing take on the unique "rap-singing" coming out of the south. With Baby23 featuring co-signs from Kevin Gates, Lil Durk, and Moneybagg Yo, the project is Jay's most structurally sound and may soon serve as his ticket to Hip-Hop's upper echelon.

Drakeo the Ruler
Thank You For Using GTL
Recorded entirely from a prison pay-phone, the compelling south-central rapper Drakeo The Ruler linked up with producer JoogSZN to release Thank You for Using GTL. The budding trap rapper has been in and out of prison for a few years now. While acquitted on charges of murder and conspiracy to murder in 2016, he is back behind bars now awaiting trial on charges of criminal gang conspiracy and shooting from a motor vehicle. That hasn't stopped him from crafting a compelling album, with the gargled vocals from his prison pay-phone almost adding a splash of lo-fi. More importantly, Thank You for Using GTL reasserts Drakeo's power on the mic. Even a looming 25-to-life charge can't stress Drakeo out enough to stop him from curating braggadocious trap music. Thank You for Using GTL is the most unique project to come out today.

Sleepy Hallow
Sleepy Hallow Presents: Sleepy For President
Brooklyn emcee Sleepy Hallow is a different type of rapper. He teeters between singing and rapping with such a distinct vibrato; it's hard to notice when he switches it up. On Sleepy Hallow Presents: Sleepy Hallow for President, the underground rapper aims to pave his own lane in the overstuffed NY hip-hop landscape. While Brooklyn drill has consumed the borough, Sleepy Hallow demonstrates his versatility and dabbles in the artform with BK Drill veteran Fivio Foreign. He then quickly switches to moody, melodic trap music on "Nauseous" and "6 am in New York." He's a unique artist with an unprecedented amount of talent that shouldn't be overlooked.

Nicki Blixky
Different Timin'
Dead at just 21-years-old, Brooklyn drill up-and-comer Nicki Blixky was gunned down just last month in his hometown of Brooklyn. He had just started promoting his debut tape, Different Time, which released today, and was starting to make major waves in New York. It's heartbreaking now to hear the lost potential. His gargled vocals echo the grunge of Pop Smoke but with a slightly looser swagger. He was truly on the verge of massive success.

Dreezy
Hard Knoxk Life
Chicago rapper Dreezy has had enough of the nay-sayers. On her latest single, "Hard Knoxk Life," she weaves a tale of danger that polluted her past life before rap stardom. She isn't bitter, but rather reflective of all she's endured to make a name for herself. The offering is brief but is drastically harder than anything she's released before. She has regularly been one of the most slept-on Chicago rappers in recent memory.