Music Lists
SahBabii, UnoTheActivist and more make up this weeks under appreciated releases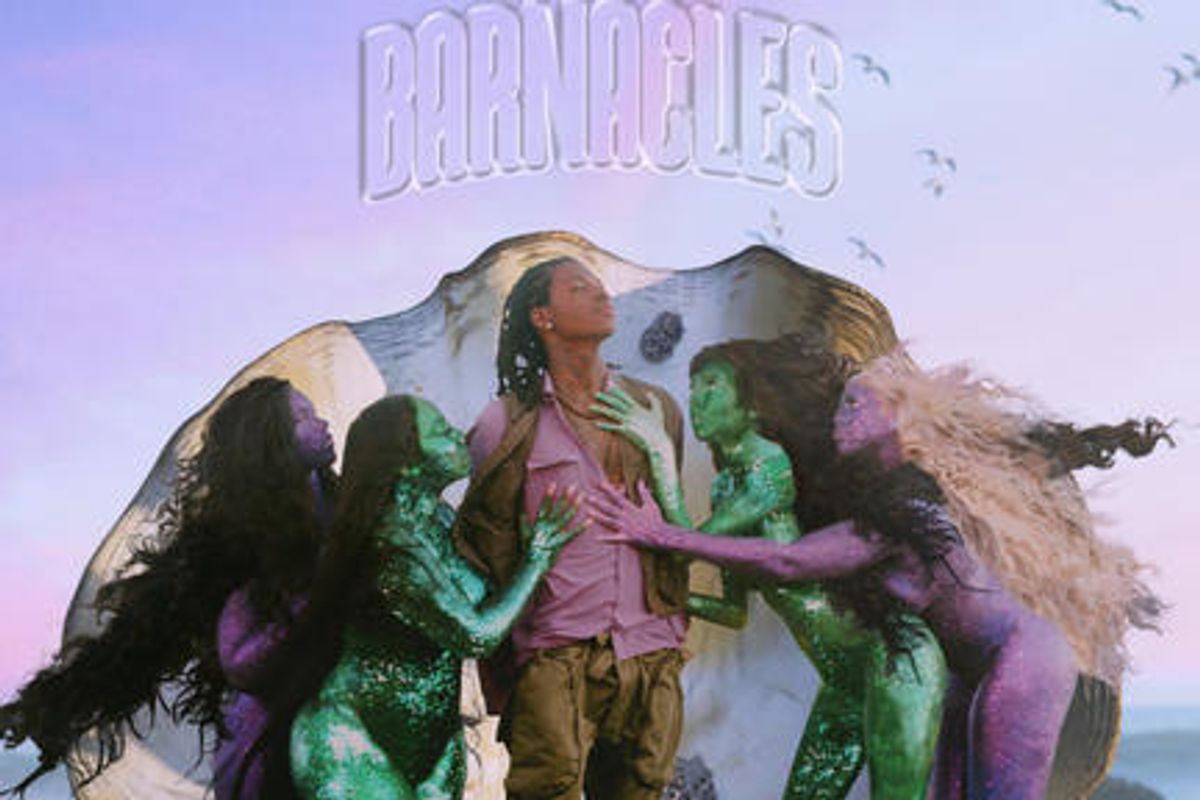 Juice WRLD's posthumous release, Legends Never Die, has already sold over 400,000 copies, putting it in the running for the biggest release of 2020.
Meanwhile, Summer Walker confidently returns with a sleek new E.P., Kid Cudi and Marshall Mathers unite for the first time, James Blake quietly dropped a shadowy new track, and H.E.R. added a splash of reggae flavor to her new track "Do To Me." While it was a big week for the mainstream, it was equally as massive for the underground. Upcoming mumble emcee SahBabii's released an infectious collection of wavy, levitative hip-hop, and the iconic Fresh Veggies duo of Casey Veggies and Rockie Fresh return for their second outing. Check out the latest underground releases below.
---
ATL rapper UnoTheActivist announces his arrival with his debut album, 8. During the project's light-hearted 47-minutes, Uno hones his slick singsong raps and puts forth his most enunciated and commercial collection yet. The cousin to Playboi Carti bounces along with Young Thug-inspired playfulness as he tells us about his day-to-day living. "I think I'm gonna take a walk to the bank today," Uno murmurs to himself on "Ew."
His shrewd observations are endearing, albeit perfunctory. "I like how you lookin' over there; you know what I'm saying?" Uno says with the utmost confidence. "Real scrump-diddly-umptious." For those who don't mind Uno's blithe approach, 8 is, at times, incredibly blissful.
Another exuberant new mumble rapper, SahBabii's "Anime World," was one of 2018's most fascinating drops. Elegant, but silly, SahBabii was earnest even when discussing the obscene. The cover art for Barnacles, the rapper's latest project, finds the rapper standing upright in front of a massive sea-shell as Sirens grope him and confirms this Chicago emcee walks to a different kind of beat. "F*ck your crew with a sick d*ck, I hope you n***** catch syphilis," he says with a wide-eyed grin.
While at times crude, SahBabii is never menacing, with Barnacle's misty beats as oscillating as the waves in the open ocean. Interesting flexes abound, and SahBabii somehow makes it all sound so elegant and sexy. He says his jewelry is so bright and "caucasian" that they border on "Donald Trump" level "racist," and he attests that his "meat" smells as good as a "pack of bacon" (on "Racist"). He then somehow turns the anecdote, "We f*ck Giraffe's and Elephants" into a slick hip-hop hook ("Giraffes and Elephants"). Barnacles is one of the oddest releases of 2020, but somehow one of the smoothest.
The iconic duo of Casey Veggies and Rockie Fresh return for a fresh sophomore outing on Fresh Veggies 2. Bouncing along with ease, the duo's chemistry is tight and refined compared to their previous release, with each emcee trading braggadocious bars about fame, wealth, and trying to stay sane through it all. "I'm just out here tryna make the right decisions," Fresh says adamantly on "Sin."
Fresh Veggies' original charisma is instead traded for mature, reflective lyrics, but its sequel is not without its moments of feral energy, with outings like "Murda" and "Hotel Suite" solely dedicated to beating down their rivals.
The latest offering from southern emcee G$ Lil Ronnie takes no prisoners. From the jarring animated artwork to harrowing tales of gun violence and fighting for survival, Gang Gang Activity's third outing is ferocious and unsettling.
The project's tempo is uncompromising, each track driven by thick bass and eerie piano keys. But on rare moments of exhales like "Inner Tube," G$ Lil Ronnie sits back and tells his street fables with grizzly detail, setting himself apart from his southern contemporaries as a premiere hip-hop stylist with a lot to say.
The hit ghostwriter and fluttery vocalist has remained a brewing R&B hitmaker for years now. Each of his albums hits with contagious swagger, and it's unclear why he hasn't broken through into more mainstream circles.
Regardless, the crooner returns with another brooding R&B offering that focuses on his inability to relate and connect with the people around him. It demonstrates the singer's faultless voice and relatable penmanship, as well as an uncanny knack for crafting catchy contemporary R&B.