Music Lists
It's a quiet #NewMusicFriday, but there remains plenty of fantastic new music if you look closely.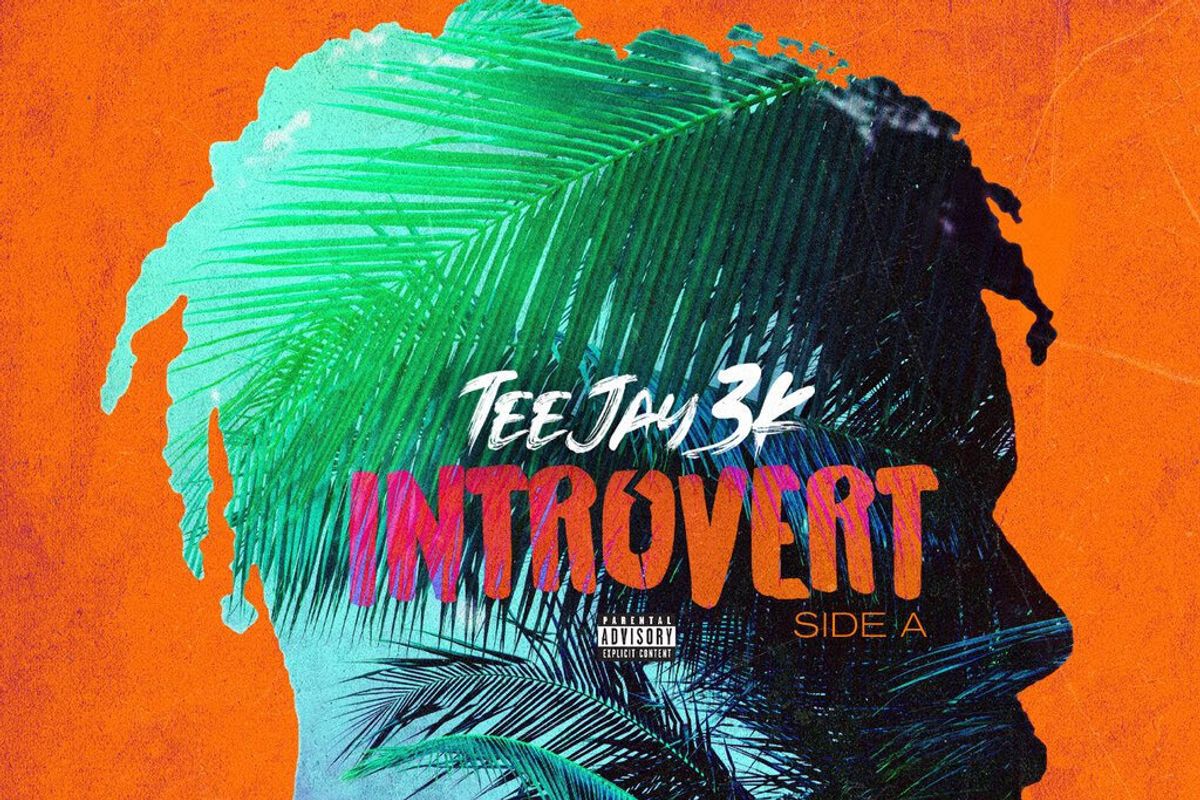 On a relatively quiet New Music Friday, a slew of under appreciated acts seized the moment and released compelling work.
On a magnetic new release from hip-hop veteran Sy Ari Da Kid, the emcee experimented with R&B and charted new territory, and 13-year-old prodigy YNW Bslime returned with a carefree freestyle. Meanwhile, Young Thug protege Lil Keed started the next chapter of his explosive career, and Newark rapper TSU Surf released a fantastic new project with an eclectic range of features. Here are the underground releases that deserve your attention.
---
Lil Keed
Fox 5 (Feat. Gunna)
Lil Keed - Fox 5 (feat. Gunna) [Official Audio] www.youtube.com
Lil Keed has loomed in Young Thug's shadow since the Atlanta rapper signed to YSL Records and plastered his vivacious flow all over Thug's charismatic debut, So Much Fun. Keed's first impression was that of a "replacement Thug." He had a similar chipper energy and his voice ascends into screechy falsetto as naturally as Thugger's. The duo even grew up in the same apartment complex. The protege's resemblance to his mentor was uncanny on his 2019 debut, Long Live Mexico. Still, tracks like "Snake" and "Dragon" were devoid of mimicry and offered glimpses at the bubbly pop star Keed could become if he stayed the course and stepped out of his comfort zone.

His latest release, "Fox 5," with fellow YSL signee Gunna, isn't exactly groundbreaking, but it's sleek and springy, with Keed announcing his return with dotty bars like: "I pass his ho like Matt Ryan."
Sy Ari Da Kid
Sy Ari Da Kid has been one of the most overlooked rappers in recent memory. As is the case with many new signees to Birdman's Cash Money, he hasn't been given the promotion or space deserved. He has released more than 15 projects and had a supernatural work ethic in 2019, releasing three enthralling works that all deserved far more shine. Later that year he left Cash Money amicably and has been on an independent hustle ever since. On a recent visit to Sway in the Morning (on which he is a regular guest), Sway called him a "symbol of resilience" and he's regularly praised Sy Ari for being a monster on the microphone.

His new project, his second release in 2020 following January's candid It Was Unwritten, experiments with the emcee's soulful side. A Toxic Heartbreak, while sonically different from Sy Ari's previous efforts, is just as compelling in its honesty. It's a bleak R&B record that adds to Sy Ari's mythos of being one of modern hip-hop's most unpredictable emcees.
YNW BSlime
YNW BSLIME - "Freestyle lol" (Official Music Video) www.youtube.com
YNW BSlime is a magnetic R&B star at just 13-years-old. The younger brother of YNW Melly, BSlime's debut, BABY GOAT, provided an arsenal of darkly-tinted danceable hits that demonstrated pop sensibilities beyond his years. "The preteen sounds a lot like what would have happened if a My World-era Justin Bieber got to experience the pessimistic lovesickness of Juice WRLD," wrote Pitchfork. BSlime's latest freestyle throwaway is a vibrant reminder that the young artist is working hard to improve his craft, and we should all keep an eye on his rise.

Tsu Surf
MSYKM
As shown by a stiff interview with VladTV last year, Tsu Surf is immune to anyone's trickery. "You got a couple n***** indicted," Surf says calmly with his arms crossed. "Nah, I didn't get anybody indicted." Surf cracks a smile. "Some of my peers aren't fast enough or witty enough to know when [you're] swinging bait their way...you're a trickster." At one moment stoic and gritty and the next happy with a wide-eyed smile, New Jersey emcee Tsu Surf is incredibly comfortable in his skin, and his artistry is as honest as he is. Each release has continued to marbelize the rapper's chirpy flow and lucid storytelling; and while he remains unsigned, he has sparred with A-list rappers for years, going toe-to-toe with legends like Joe Budden, Styles P, and Jadakiss.
On his highly-anticipated new project MSYKM, Tsu Surf enlisted the help of Jim Jones, Benny The Butcher, Dave East, G Herbo, and others to deliver a vivid odyssey through the grimy, snow-trodden streets of Newark. He loses his faith after seeing his local preacher buy cocaine and recalls a time an addict immediately overdosed on drugs he handed him. The glimpses are all harrowing, but more importantly: They're honest. "I'm probably never gon' make it where I gotta be," Surf says on "Quarantine Tales." "Long as Newark proud of me."
UMI
While technically signed to RCA, budding pop R&B starlet UMI has released a steady stream of new singles that have only now started to put her on critics' radar. To gear up for the release of her next project, she released a brief track titled "Pretty Girl hi!" It's a colorful offering of sunshine as UMI's voice flows like a river over a smooth R&B instrumental with bright synths. As the release of her next work looms, every offering presented so far paints the singer as R&B's next great sensation.

Teejay3k
Melodic trap rapper Teejay3k is trying not to get lost in his past trauma. His latest EP, Introvert: Side A, finds the rapper navigating how to secure fame while trying to distance himself from the hardships that made him who he is. "Gettin' money is a hobby, makin' music is my therapy," he warbles on "No Love." He admits the journey to success has been as equally traumatizing as it is satisfying when he touches on subjects like lost friends and constant paranoia. The emcee's persistence is what makes him such a compelling artist to watch: "I'm finally gettin' money, I refuse to f*ck it up."

For those who want to sample a little of everything, check out the playlist below: