Frontpage Popular News
The Ultimate Gift Guide For The Girl Who Loves TikTok Trends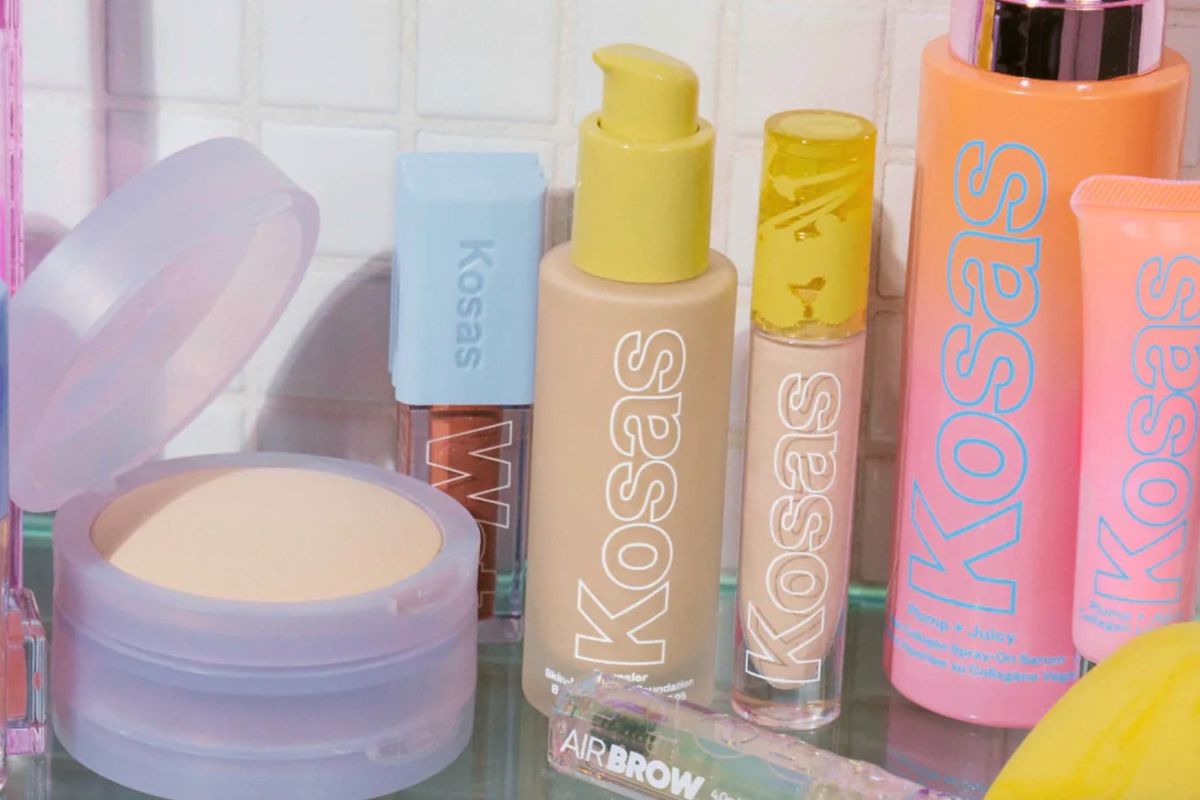 Kosas
One thing the internet isn't short of during the holiday season is gift guides. Gifts for your boyfriend, your dad, your sister, your best friend, your cat…there's a list out there just waiting to be read.
---
However, there's one fatal flaw in online "ultimate gift-giving lists": you become basic. Somehow, every website catches on to the trendiest gift of the year and everyone buys it for everyone.
Scrolling through social media can be equally taxing because you often get the same recommendation four times in a row. Plus, who even knows which influencer is getting paid to say they love a product when in reality it sucks?

Recently, I'm feeling a bit scorned by TikTokers who convinced me to buy a few products from Haus Labs that lacked in all areas. But I can't just blame the TikTokers–the five-star rating on Sephora fooled me, too. So, I'm feeling a bit wary about who to trust and what to buy.
Luckily, because I buy into so many trends, I'm no stranger to disappointment from social media recs. Some call me silly, I call it a necessary experiment. Why wouldn't I try products that make others feel beautiful? I want a share of their elation.
If you're looking to get someone in your life a gift that's social media-approved, you've come to the right place. I'm an unashamed consumer who has bought into many trending TikTok brands. And now look, you'll have a fantastic gift as a result. Dare I say, you're welcome?
Without further ado, here are my favorite social media-inspired gifts for the TikToker in all of us:
Makeup
Essentially anything from Sephora has gone viral at this rate. Makeup brands are actively competing to release the newest product that will be featured on any influencer's TikTok.
There are quite a few brands that truly live up to the hype from TikTok. Look for these brands and viral products when you go to the store next:
Charlotte Tilbury
Kosas
Makeup By Mario
Hourglass
Hair 
I love haircare products for gifts because no one talks about how expensive healthy hair can be. For the HairTok lover, try out these brands that make a serious difference.
Color Wow
Kerastase
amika
OUAI
Fragrance
PerfumeTok has blown up recently. I'm constantly seeing dupes and reviews on my FYP which has made me put more of an emphasis on what perfume I'm wearing. A scent is a great gift for everyone, so why not one of these viral ones?
You can never go wrong with a trendy gift inspired by TikTok. That is if you know where to look. Don't waste your time sifting through influencer advertisements, come straight to me – the self-proclaimed professional.
All products featured are independently selected by our editors. Things you buy through our links may earn us a commission.