TV
Rather than glamorizing a correlation between art and despair, these shows portray the unlikeable, unattractive, and unsexy aspects of a self-destructive personality.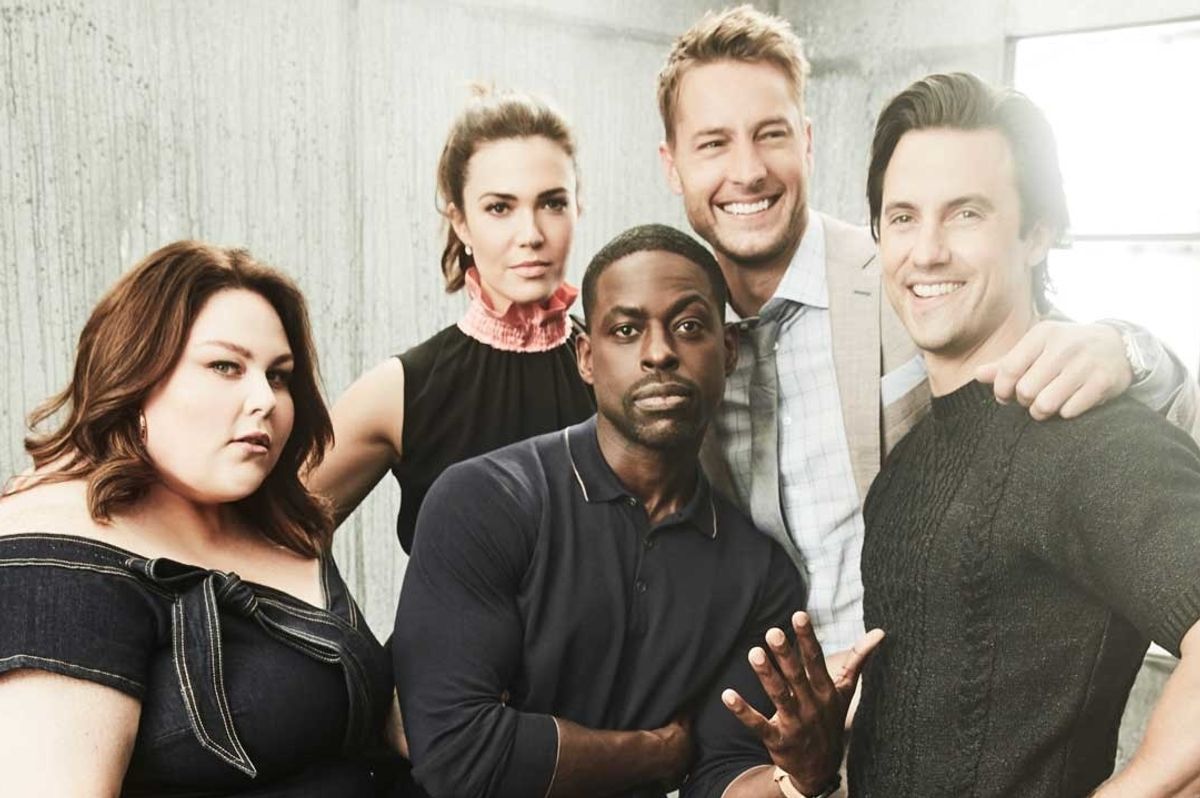 Entertainment Tonight
From insane villains to mad geniuses, media has alternated between stigmatizing and romanticizing mental illness.
But a growing number of TV shows are portraying the full realities of neurodivergence with messy depictions of the unsexy struggles that mark daily survival. While shows like Netflix's 13 Reasons Why have been criticized for glamorizing suicide and violence, these popular shows have been hailed for conveying (mostly) accurate experiences with depression, anxiety, addiction, and trauma.
1. Jessica Jones - PTSD
Marvel's Jessica Jones | Official Trailer [HD] | Netflix youtu.be
Jessica (Krysten Ritter) is a flawed hero who defies the trope of "perfect victim," or a character who experiences a single traumatic event and seems to develop a sense of closure with unwavering grace. Instead, she struggles to cope with her trauma, instead drinking excessively, lashing out at loved ones, and developing self-destructive habits. Showrunner Melissa Rosenberg described the series' approach to PTSD, abuse, and sexual assault: "Playing them as honestly as possible was very much the objective from the beginning. The tone is meant to be very grounded and real, so you have to be very grounded and real with whatever subjects you're dealing with. So there was no glossing this over. It was really an exploration of a survivor and her healing, to the degree that she does, in facing those demons quite literally."

2. The Act - Munchausen by Proxy
The Act - Dee Dee scrapes Gypsy's hair Scene | 1x01 youtu.be
Patricia Arquette plays Dee Dee Blanchard, an unstable mother who abused her daughter (Joey King) for decades. Aside from Hulu series' painstaking accuracy in depicting the abuse, Dr. Marc Feldman says the show "presents the horrors of Munchausen by proxy quite well, although this might be the most extreme case in history." He qualifies that The Act is incredibly specific to the actual details of the Blanchard case, but in other instances of Munchausen by Proxy "the mother may have other activities besides just caretaking for her child, whereas in The Act, and in the real case, the mother's life revolved around her daughter and nothing else."

3. Shameless - Manic Depression
Shameless | 'I Am Handicapped' Official Clip | Season 6 Episode 12 youtu.be
Showtime's tragi-comedy about a criminally dysfunctional family takes devastating turns when it comes to depicting addiction, child abuse, and mental illness. Cameron Monaghan's standout performance as Ian Gallagher captures a young man's experiences with bipolar disorder, from being first diagnosed with his mother's disease to finding healthy ways to cope as an adult. Monaghan says he prepared for the role by studying documentaries and autobiographies by people living with manic depression. In the clip above, he fights to keep his job as an EMT after being let go for being a liability.

4. This Is Us - Anxiety/Panic Attack
This Is Us - What Jack Pearson Would Do... (Episode Highlight - Presented by Chevrolet) youtu.be
America's favorite tear-jerker features the quaintly imperfect Pearson family. Sterling K. Brown has won an Emmy and a Golden Globe Award for his performance as Randall Pearson, the intensely driven, optimistic, Type A family man who also has a history of mental breakdowns. In this scene, Randall's psychiatric episode begins with a severe, debilitating panic attack at work, at which point his brother Kevin (Justin Hartley) rushes to his side. Psychiatrists and panic disorder sufferers alike praised the show's portrayal of his symptoms, from Randall's blurring vision to his depersonalization, or feeling disconnected from his body.

5. Rick and Morty - Depression
Rick and Morty : Rick tries to commit suicide youtu.be
Justin Roiland and Dan Harmon's adult animation may attract toxic fans, but the show balances its biting satire with earnest, emotional conflicts. While Rick's self-loathing and depression are primarily the set-up for his misanthropic adventures, the above scene depicts his suicide attempt after being rejected from a genuine love interest. Additionally, the show depicts the realism that depression is self-serving; when Rick is strong-armed into attending therapy (after transforming himself into a pickle), he's frankly told that he makes self-destructive choices because he's unwilling to work towards a healthier outlook on life.
PICKLE RICK IN THERAPY youtu.be
6. BoJack Horseman - Addiction/Depression/Anxiety
Bojack, you're a piece of shit (Bojack Horseman - Season 4) youtu.be
The show's creator Raphael Bob-Waksberg said, "it was never our top priority to be the voice of depression." Nevertheless, the Netflix cartoon about a has-been actor (voiced by Will Arnett) struggling with addiction, depression, and anxiety, captivates audiences with its realism. Combined with satire of the entertainment industry, social media, and our collective vanity, BoJack's self-hating monologues ring true to life. Rather than glamorizing a correlation between art and despair, the show portrays the unlikeable, unattractive, and self-pitying aspects of a self-destructive personality.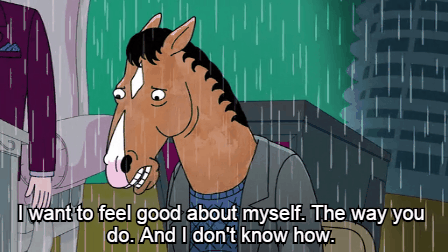 ---
Meg Hanson is a Brooklyn-based writer, teacher, and jaywalker. Find Meg at her website and on Twitter @megsoyung.

---
POP⚡DUST | Read More...
The Hollywood Appeal of NXIVM's "Sex Cult"
Body Positivity: Seven Celebrities Who Think You're Hot Just the Way You Are
Why Ainori Love Wagon is the Best Reality Show on TV