MUSIC
"Don't go into this expecting a rap album. Don't go into this expecting an album. Just go, jump into it."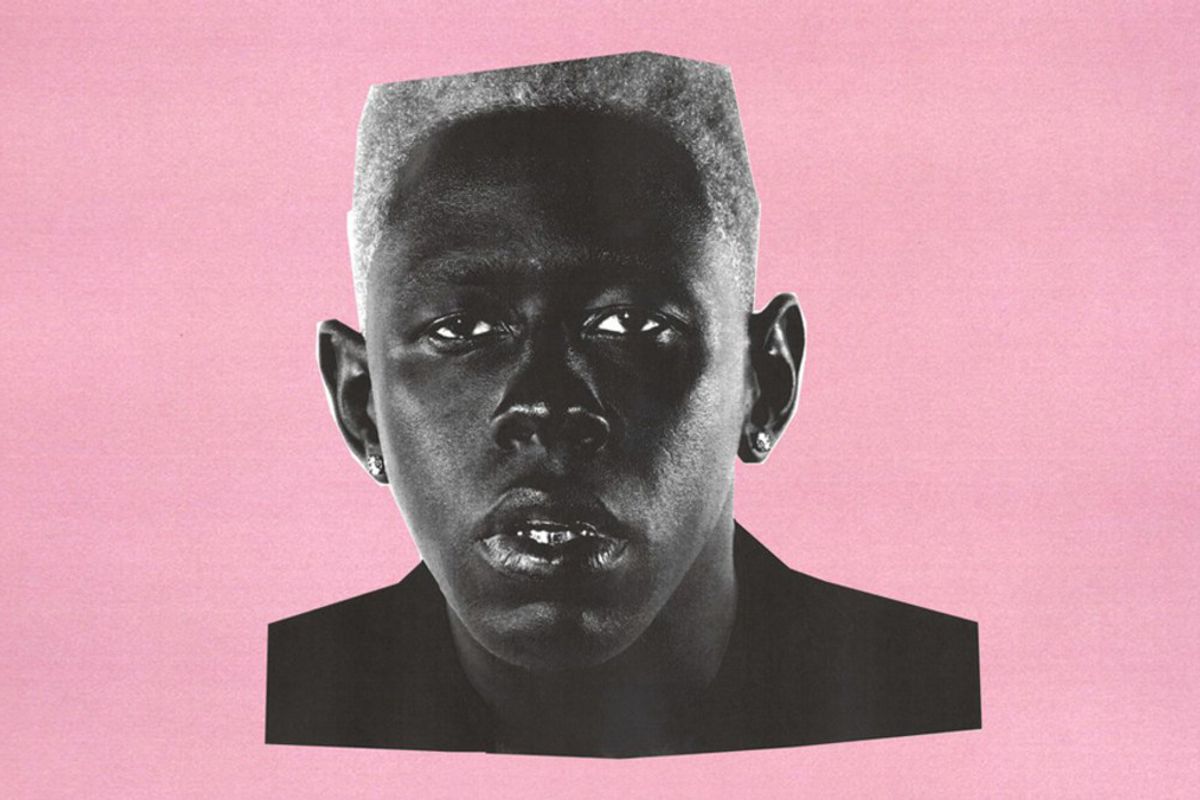 Tyler, The Creator is back, and this time he's shattering every preconceived notion you had about what a hip hop album could be.
On his fifth studio album, Igor, the 28-year-old emcee officially carves out his own sonic space. This album doesn't sound like anything that Tyler Okanma has ever done before. In fact, it doesn't really sound like anything anyone's ever done before. It exists in a liminal space that Tyler has created at the intersection of hip hop, funk, jazz, blues, soul, and something not so easily defined – raw, creative expression.
Igor consists of "All songs written, produced, and arranged by Tyler Okonma," and is a refreshingly daring, musically robust, and strangely beautiful journey through the mind of a conflicted artist in search of freedom. For one, Tyler seems to be in search of the freedom to not be defined or cloistered by his sexuality, which is alluded to on "I THINK," "A BOY IS A GUN," and, perhaps most explicitly, in the Frank Ocean-assisted, "RUNNING OUT OF TIME," on which he depicts the tension felt by the speaker due to being in an open relationship with a man. In a rapped conversation, Tyler spits, "Take your mask off / Stop lyin' for these ____s / Stop lyin' to yourself / I know the real you."
Then again, a case could also be made for interpreting this record as a concept album that tells the story of Igor, a gay man who just wants to be openly loved and accepted for who he is. So, let's not be too hasty to jump to conclusions about Tyler Okonma's personal life as it's not fair to assume that poetry is always confessional.
The album as a whole also appears to assert itself as an attempt at freedom from artistic expectations. Minutes before the album dropped, Tyler fired off a tweet, saying, "Igor. This is not Bastard. This is not Goblin. This is not Wolf. This is not Cherry Bomb. This is not Flower Boy. This is Igor. Pronounced EEE-GORE. Don't go into this expecting a rap album. Don't go into this expecting an album. Just go, jump into it." And by the end of the album, for all of its lushly layered, genre-defying, and unexpected twists and turns, it is evident that Tyler has achieved this freedom.
IGOR
---
Dustin DiPaulo is a writer and musician from Rochester, New York. He received his MFA in Creative Writing from Florida Atlantic University and can most likely be found at a local concert, dive bar, or comedy club (if he's not getting lost somewhere in the woods).