ToTrueself
Online Wellness Trends You'll Be Seeing More of in 2021
A year into the pandemic, wellness is a growing industry and we need it now more than ever.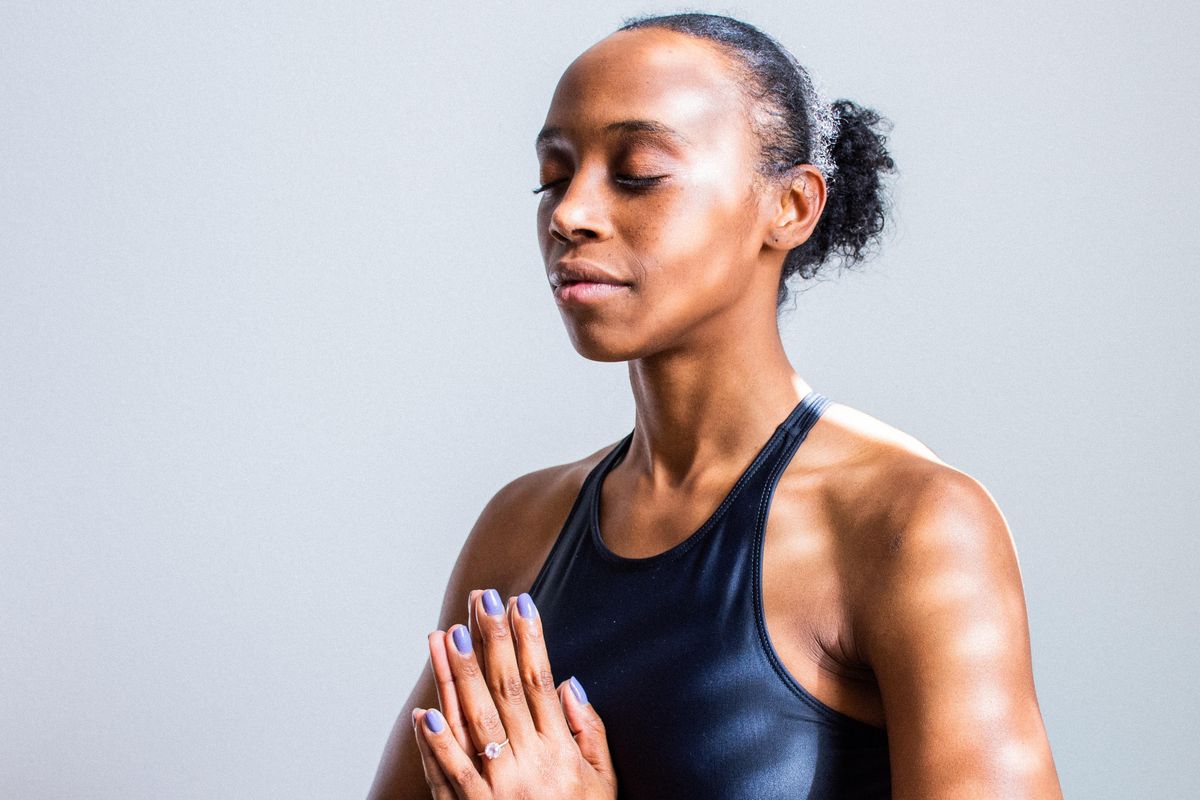 Well, we're approaching a year since the Covid-19 pandemic picked us all up and body-slammed us against the empty shells of our old lives.

For most of us, this has come with some sort of lockdown — which has not been great for our physical nor our mental health.
But whether you started lockdown with a yoga mat and a plan to get in shape but quickly fell off, deduced by the wiles of sweatsuits and banana bread, or whether you had no such intentions but are worried your muscles may be atrophying and your stress headache has not gone away for days, it might be time for a change.
---
Wellness sometimes feels reserved for rich white women with lots of time and excess resources, but the pandemic has put an emphasis on democratizing wellness. The trends are shifting away from yoni eggs and Gwenyth Paltrow's vag scented candle, towards the issues we're all facing in lockdown.
Here are some of the best trends to implement right now.
Mental Wellness Goes Virtual
@theshaniproject

If only you could actually order your therapist #betterhelp #positivevibrations #blackcreatorsoftiktok #blacktherapist #tiktoktherapy #therapists
Like everything else, even our mental health has gone online. While there have been apps for meditation and therapy for years, this past year has seen everything go virtual. The forced shift, paired with an increased need for mental resources, have made online mental health resources more accessible and less intimidating.
Apps like Talkspace, an online therapy platform, are up over 150% since last March, and new app Calmerry, where you can text a therapist, is already making waves.
This time has also caused us to think about mental health beyond the traditional therapy structure. There are tons of free therapy resources floating around Instagram (and therapists with open DMs!), and your therapist is probably on TikTok — so even social media (which is likely causing some of your brain rot and sadness) is putting a new emphasis on mental health.
What started with ASMR
"satisfying" videos that soothe anxiety
has blossomed into a new age of social-media-ready
micro-mental health measures
. Whether you're scrolling through therapy TikTok or having Zoom sessions with your very own therapist, virtual mental wellness isn't going anywhere soon, and the landscape for new wellness tech is only widening.
Less Intimidating Workouts
Therapy isn't the only wellness trend finding a home on TikTok. YouTube workouts had their heyday, and now TikTok is taking over the fitness sphere too.
But it's not all gym-bros and pseudo SoulCycle instructors; TikTok is making fitness less intimidating and exclusive. Micro-workouts are helping people get fitter and stronger in short bursts of time, and a diverse crop of viral instructors are making the fitness community feel more inclusive.
Exercise equipment is also still on the rise as people look to replace gyms while staying indoors. While Peloton and Mirror are getting all the hype — including an
SNL sketch
featuring Nick Jonas — less extreme and expensive home workout equipment is in high demand.
Beauty and Wellness Collide
Since wellness is the new focus of everything, it's being incorporated into everything, including the beauty industry.
"Clean beauty" has dominated the trend landscape for the past few years, and now brands are also incorporating the language of wellness. As self-care has come to mean something resembling face masks and bubble baths, the increased desire for self-care in the pandemic has found skincare flourishing.
Products that claim to have a wellness aspect are in high demand. From incorporating
aromatherapy to cultivating experiences
, brands are incorporating homeopathic remedies into skincare products.
Gut Health!
Immune health is on everyone's brain, and turns out shotgunning an Emergen-C is not the path. Health and wellness are shifting to preventative solutions, and a lot of them start with the age old notion that "all disease begins in the gut."
There are many vague supplements for "debloating" and lots of advice that involves taking shots of apple cider vinegar (please do not do this), but gut health is coming to the forefront in a new way — a way based in science and medicine, and with more focus on the overall immune system than aesthetics.
According to Global Wellness Summit, the future is in"Evidence-backed approaches to immune health, with metabolic health, the microbiome, and personalized nutrition leading the trend."
There's also a shift towards less western foods and practices, many of which, like ayurveda, incorporate preventive, wellness focused habits that are dominating the current wellness sphere in trends like "intuitive eating" that combat highly structured, often restrictive food habits.
So load up on your kombucha and kimchi — fermented foods are rich in probiotics that are good for your microbiome. Also essential are
good sleep
and
low stress
— which we could all use.
Inclusive Communities
The "Wellness" Industry has been dominated so far by Gwenyth Paltrow's Goop and Goop imitators. But with so many wellness practices informed by non-western and non-white traditions, this whitewashing has kept many BIPOC out of the mainstream conversation.
However, the pandemic coinciding with the summer's racial reckoning has forced all industries to finally pay attention to non-white people in the wellness space.
The emphasis on inclusion has created communities for BIPOC in wellness that speak directly to stress and traumas associated with racism, as well as calls to "decolonize wellness."
Affinity groups for BIPOC, which have emerged in wellness sectors like
yoga
and
meditation
, have brought together marginalized communities to focus on healing and wellness in traditionally underrepresented spaces.