Music Features
How Much Is Your Favorite Rapper Worth?
What? You know you've Googled it.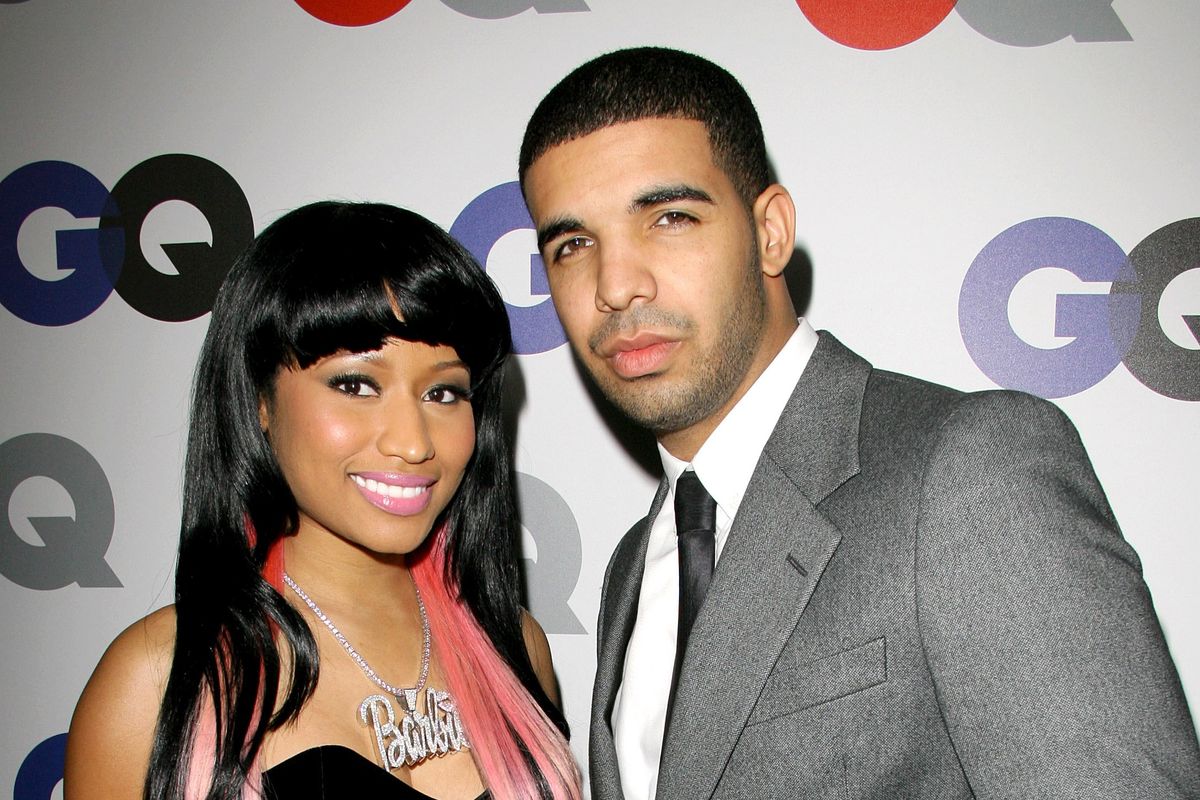 Photo by Matt Baron/BEI/Shutterstock
After years of keeping most of his finances under wraps, the inevitable has become official: Kanye West is a billionaire.
West's wealth shouldn't come as a surprise. His mansion is insane. His namesake shoe is in the race to dethrone Nike Jordans. His in-laws are the country's most famous family, and his buddies include the country's most infamous family. It was only a matter of time.
---
While plenty of well-known musicians achieve great wealth, billionaires in rap are few and far between, with West's longtime collaborator Jay-Z being the only other confirmed hip-hop artist to reach the milestone. See just how much your favorite rapper is worth below.
Kanye West: $1.3 billion
Kanye has apparently claimed that he's worth upwards of $3 billion, but Forbes has estimated a slightly humbler $1.3 billion. Aside from being one of the decade's most influential hip-hop artists, he owes much of his wealth to his stake in Yeezy, his sneaker that's produced, marketed, and distributed by Adidas.
Jay-Z: $1 billion
Last year, Jay-Z made headlines when he became rap's first confirmed billionaire, according to Forbes. His assets include real estate, spirits, visual art, stakes in major companies, music streaming service Tidal, a luxury sports bar—the list goes on. He's not a businessman; he's a business, man.
Dr. Dre: $800 million
Since the former NWA member sold his Beats Electronics to Apple for a cool $3 billion back in 2014, Forbes estimates that Dr. Dre is worth about $800 million.
Sean Combs: $740 million
Noticing a trend? The richest rappers don't typically get rich from rapping alone. Forbes reported last year that Sean Combs—AKA Diddy, FKA Puff Daddy—has a net worth of about $740 million. Much of that is thanks to his "equal-share venture" handling the marketing and promotion for Ciroc vodka.
Eminem: $230 million
With a music career spanning almost a quarter of a century, Eminem has become one of the world's top-selling artists. His net worth has been estimated at $230 million.
Drake: $150 million
Drake isn't the world's richest rapper yet, but at a mere 33 years old, he's got an impressive head start. Forbes reports that his net worth in 2019 was $150 million, in part thanks to business endeavors like his own record label and alcohol brand. Additionally, he has endorsements from brands like Sprite and Burger King, serves as the global ambassador for the Toronto Raptors, and is the figurehead for Apple Music. Just look at that house!
Lil Wayne: $120 million
Lil Wayne's net worth is estimated at $120 million. Besides soundtracking every school dance between 2008-2011, he recently started his own cannabis brand, and in 2016 he released a memoir called Gone Til' November: A Journal of Rikers Island about his time at the New York prison.
Nicki Minaj: $100 million
Nicki Minaj's label, Young Money, announced earlier this year that she'd become the first female rapper in history to amass a net worth of $100 million. In addition to launching her own fragrance, she's garnered an impressive resume of brand endorsements and partnerships, including with MAC Cosmetics, Adidas, Fendi, and Roberto Cavalli. She also co-owns Tidal.
Kendrick Lamar: $75 million
At just 32 years old, being one of the 2010's most definitive artists (and winning a Pulitzer) is enough of an accomplishment itself. Kendrick Lamar is estimated to be worth around $75 million, having collaborated with brands like Nike and Reebok. In March, he also announced a mysterious new project with his manager Dave Free called pgLang, which is described as a "multilingual, artist-friendly service company."