MUSIC
Featuring Tash Sultana, Anderson .Paak and Smokey Robinson, Khalid, Lostboycrow, MADELIN and more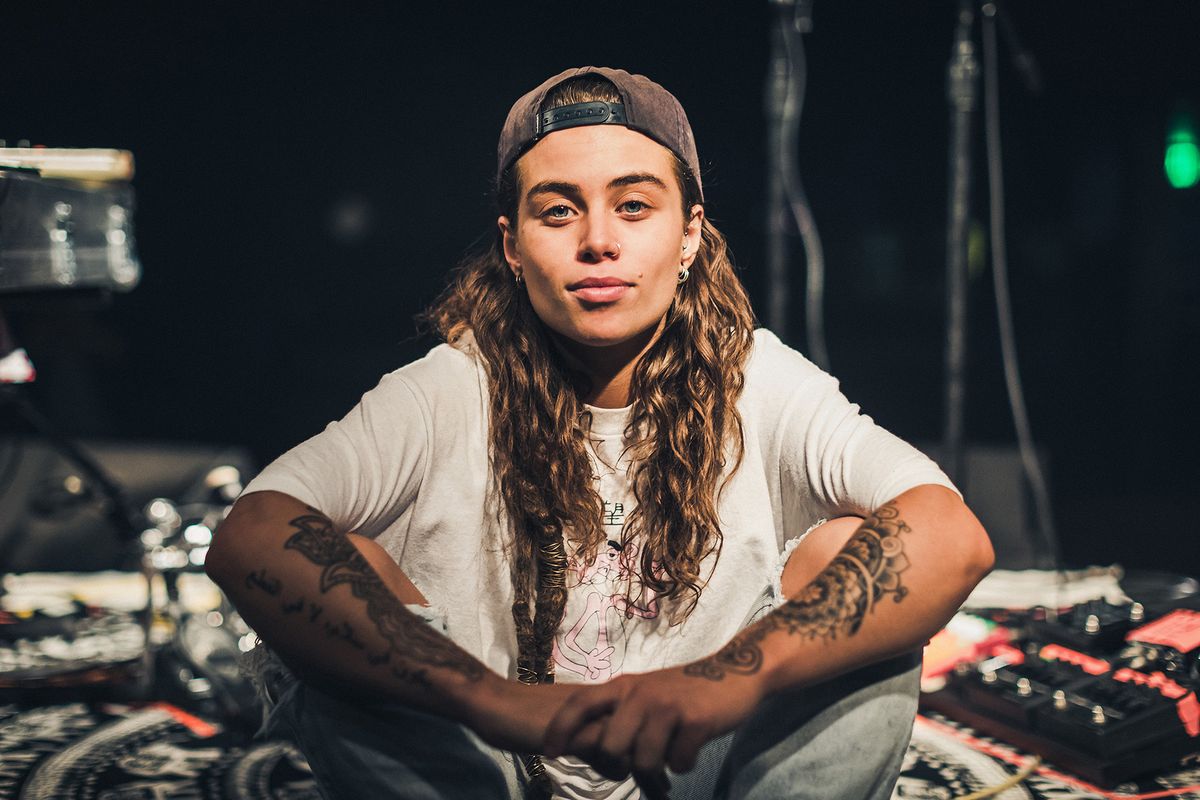 This was an incredible week for music, with releases from the likes of Khalid, Sara Bareilles, Aurora, Marina and the Diamonds, Weyes Blood, Mac DeMarco, Vampire Weekend, and Anderson .Paak promising to brighten your day no matter what kind of music you're into.
Here are some of the week's best new tracks—some by lesser-known artists, some instant classics, but all finding some kind of peace within chaos, whether through forgiveness, self-love, wistful nostalgia, or comfort in one's makeshift family.
1. Anderson .Paak and Smokey Robinson: Make It Better
Anderson .Paak - Make It Better (ft. Smokey Robinson) (Official Video) www.youtube.com
This is the sonic equivalent of a long, deep drink of water at 3 AM; somehow refreshing on a soul-deep level, it's enhanced by cinematic strings and Smokey Robinson's '50s soul-style harmonies, which rise and fall over a punchy beat. It all comes together to form a song that's joyful and full of life, equal parts experimental and true to its influences. "Make It Better" is about deciding to work on a relationship instead of letting it fade away, and it's the perfect soundtrack for anybody trying to do the same. It also sounds tailor-made for a walk in a park on a spring day after a long, dark winter, or for a reconciliatory dance in the kitchen as the sun rises; in short, it sounds like a quiet redemption.
2. Tash Sultana: Can't Buy Happiness
Tash Sultana - Can't Buy Happiness (Official Video Clip) 4K www.youtube.com
Tash Sultana has returned with a luxuriously dreamy new single, her first release since 2018's excellent Flow State. "Can't Buy Happiness" is a slow burn, beginning with a still, quiet reflectiveness that bursts into full-on ecstasy about halfway through. Sultana has never been one to hold back, and here she unleashes the full scope of her voice, guitar, and creative vision, creating a psychedelic firework display that ebbs and flows with all the violence of a tropical storm. You might have to take a breath afterward because this is a rollercoaster in the best way, a wild ride through rich sonic textures, crashing waves, and flawless, emotive guitar riffs.
3. Noname: Song 32
Noname - Song 32 www.youtube.com
Noname is one of the best in the game right now, and she's returned to solidify this representation with a subdued new track called "Song 32." Her crystalline bars fit neatly over a sparse beat and erupt on the chorus, before settling back down into the rhythm and then rising back up again. It's a calm, gentle, and yet softly assertive composition; and ultimately, it sounds like a woman at peace with herself, keyed into her own strength. "I'm the best of America," she repeats, letting the music take over for a moment before launching back into her effortless, intricate verses.
4. Lostboycrow: Cody in the Valley
Cody in the Valley www.youtube.com
The rising singer from East L.A. has been touring relentlessly and steadily releasing bits of his first LP Santa Fe. This week, he dropped a new addition featuring the title track as well as "Cody in the Valley." The latter is misty, mournful pop at its purest; it's a sultry and unaffected tune that begins with pristine piano and builds up to a guitar-streaked chorus, fleshed out by rich harmonies. It's a song for sunsets and smoky nights and carries with it some of the nostalgic, saturated gloom of early Lorde; and it's a promising addition to Lostboycrow's growing body of impressive work.
5. MADELIN: Monarch
Monarch www.youtube.com
Experimental pop artist MADELIN just released a new single, and it's an eclectic and euphoric dance track that carries with it all the energy of a summer night in New York City. She told Popdust, "Monarch is inspired by the colorful intensity of the New York City and Brooklyn queer nightlife scene. I wrote it at a time in my life when going out and seeing all the unique, beautiful, artistic drag queens and club kids was the only thing making me feel truly alive. It's about being inspired by other people's creativity and getting closer to your own, feeling the collective energy of misfit humans together in one space, getting lost in the adrenaline, love, and beauty of a fleeting moment."
"Monarch" does justice to this mission. It's a gleaming collage of synths and beats, a danceable and energy-filled celebration of all the joy, strangeness, and communion that Brooklyn nightlife and queerness have to offer. Check out Popdust's 2018 interview with her here.
5. Khalid: Paradise
Khalid - Paradise (Audio) www.youtube.com
Though he's no longer a young dumb broke high school kid, Khalid is still just as good at creating effortlessly catchy tunes as he was back then. His songwriting talents have grown over the years, though, and Free Spirit showcases his knack for turning ordinary experiences into cinematic events. "Paradise" in particular is a casual, ultra-relaxed tribute to escapism, a song that seems made for smoke-filled rooms and late nights. His falsetto rises above a fluorescent beat, and a buoyant guitar outro adds to the song's carefree, dreamlike atmosphere. It's one of the highlights of his all-around fantastic sophomore album.
---
Eden Arielle Gordon is a writer and musician from New York City. Find her on Twitter @edenarielmusic.

---
POP⚡DUST | Read More...
Swimming Bell's Cosmic Debut Creates Worlds Through Sound
Every Time Jameela Jamil Has Taken Down the Kardashians' Toxic Diet Culture