MUSIC
Best TV Shows to Discover New Music
The people in charge of curating some of the best music on TV describe what they look for when designing a show's soundtrack.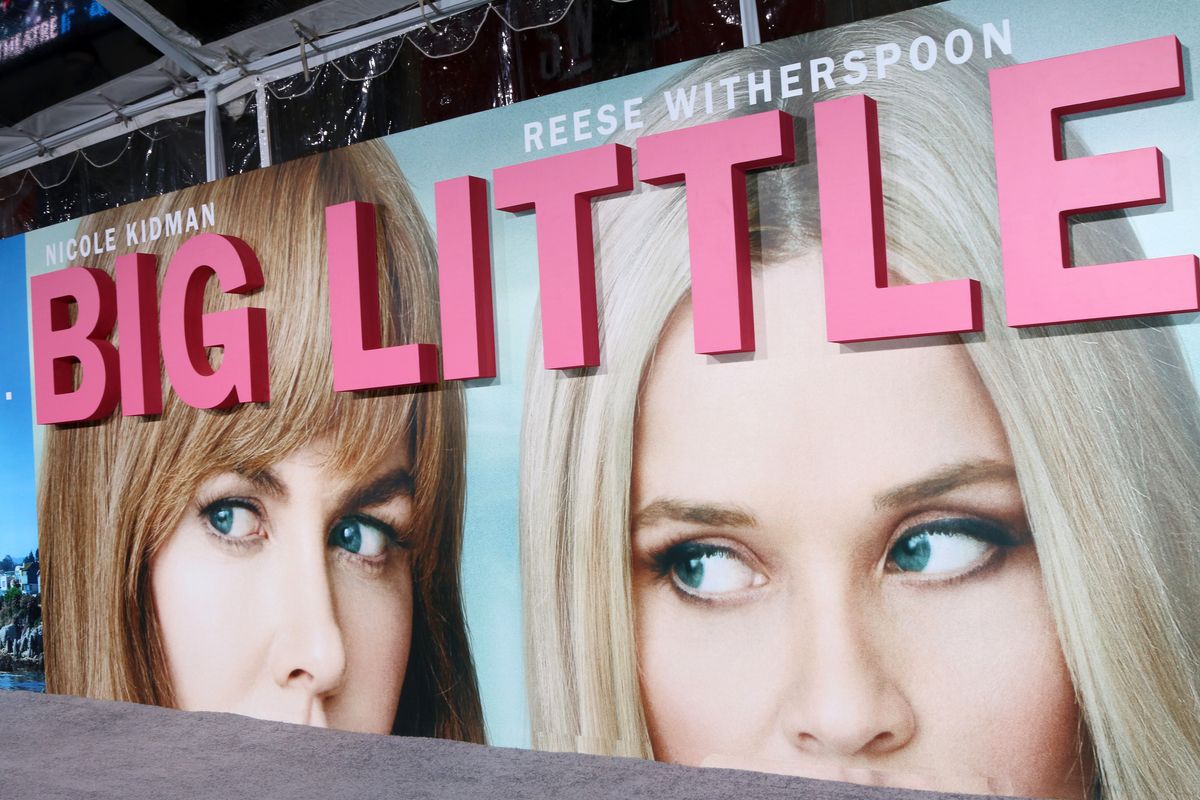 Photo by Kathy Hutchins (Shutterstock)
Your Spotify Discover Weekly playlist is probably trash.
---
But even if you're a convicted felon, a scream-sneezer, or the co-worker who eats fermented foods in a crowded office (DAN Kahan), you deserve better music recommendations. For new discoveries, look at today's premium TV. We're having "a peak year for music in media," with HBO and Netflix delivering snappy, emotive soundtracks for their hit series, from Westworld to Stranger Things. In fact, TV's finest storytelling is guided by the music supervisors who curate distinct soundtracks that sync with the shows' emotional arc.
These five shows range from dramatic to absurd. Largely foregoing established acts and major labels, they've even introduced new or underground artists before launching some of them to fame.
Big Little Lies
Sue Jacobs, the show's Emmy-winning music supervisor, weaves the series' soundtrack with the characters' own playlists. Jacobs described her approach to Deadline, "This is about emotional beats one needs to hit during a certain scene. I think of it more like a color box. It finds its way through the devices that he has already woven into the script, which I think is why the music pops so well—it's woven in there. It's purposeful." At the end of the series premiere, Madeline (Reese Witherspoon) begins a piano duet with her daughter, which opens Agnes Obel's "September Song." The instrumental track bridges the scene's domestic intimacy with foreboding cuts to the ocean.
Agnes Obel - September Song - Big Little Liesyoutu.be
Atlanta

Music supervisors Jen Malone and Fam Udeorji curate one of the best of soundtracks in modern television. Malone named Gizzle's "Oh Na Na" from the rapper's 7 Days in Atlanta EP as one of her favorite tracks from season 2: "I was just really excited to have a female rapper in the show. Of course, we've had Cardi B and Nicki Minaj, but Gizzle is different because she's a very prolific songwriter who's also a performer in her own right."
Oh Na Nayoutu.be
Grey's Anatomy

Over the course of 15 seasons, the Grey's Anatomy soundtrack has jump-started the careers of emerging artists from Snow Patrol and The Fray to Feist and Mat Kearney. Music producer Alexandra Patsavas has also curated the emotional soundtracks of The O.C., Mad Men, and Riverdale. She toldEntertainment Weekly, "Shonda [Rhimes] wanted the songs to tie scenes together, and to act as a score. She didn't just want short bursts of sound. She wanted music with a purpose. This directive gave me an opportunity to look under every musical rock and stretch my choices into both the emotional and the sassy."
New covers of Snow Patrol's "Chasing Cars" have been the musical backbone of many of the show's most emotional moments. Its first appearance will always be associated with one of the series' most dramatic deaths.
Rick & Morty
Show creator Justin Roiland was a fan of the indie synth band Chaos Chaos for years before approaching the band about using their emotional song "Do You Feel It?" in season 2. One of that season's standout plots is Rick's genuine connection with a former flame, Unity. But after being rejected and experiencing a spike of self-hatred, Rick attempts suicide while the entire song plays. Asya Saavedra, one half of Chaos Chaos' sister duo, says "it's been amazing to see how people have reacted so emotionally – or felt so intensely – from watching it. That episode really sat with people." Since the show has no music supervisor, Roiland later asked Chaos Chaos to collaborate on some of the show's weirdest and most beloved original tracks, including "Terryfold."
Terryfold Full Music Video Chaos Chaos Featuring Justin Roilandyoutu.be
Shameless

Since 2011, Shameless's music producer Ann Kline has defined the series' soundtrack as "messy, rebellious, and different." Foregoing major labels, she only seeks out unique indie rock bands from her underground connections or local Chicago clubs (where the show is set). For instance, years before they won the Grammy for Best Rock Album in 2019, Greta Van Fleet's debut single, "Highway Rules," was first played during season six of the show. But out of nine seasons, one of the show's finest moments was in the season one finale, when the Gallaghers' emotional fallout with each other was underscored by the upbeat rhythm and depressing lyrics of Cake's "Long Time."
Shameless - Long Time (Cake)www.youtube.com
POP⚡DUST | Read More...

Dear Jezebel Writer Who Bashed Alanis Morissette's "Jagged Little Pill": Stop
A Robot Has A Record Deal: How Artificial Intelligence Could Save Music
Allman Brown Drops Stirring New Song "Lonely Hearts, Los Angeles"