MUSIC
At 37, The Singer is as Hot as the Candles on Her Cake – Her 10 Best Looks
http://stylecaster.com
For Beyoncé, looking great is a piece of (birthday) cake!
If fans of Beyoncé need another excuse to celebrate the celeb, how 'bout a big birthday cheer for the never-better Bey? She's 37-years-old today, making music, "mini-mes," and millions.
Aside from her talent, we love how Beyoncé always looks beautiful. Her look is one-of-a-kind and her fashion sense is fierce. What better way to wish Queen Bey a happy Bey-day than to give a well-deserved shout out to her stellar style? Popdust's picks for Beyoncé's top 10 fashion moments will remind us all that 37 has never looked better.
Pregnant Princess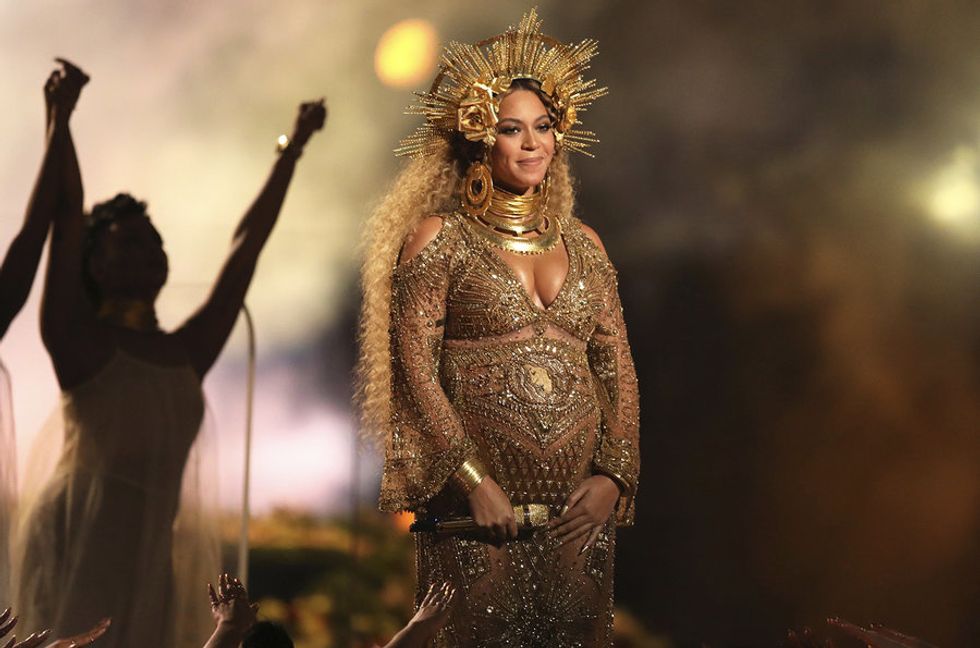 Glowing and showing
She may be known as Queen Bey, but this bronzed beauty was every bit a pregnant princess deserving of her ridiculously royal crown. Glowing with that mom-to-be radiance, Beyoncé was giving us a bedazzled bump that was far better than a disco ball.
A View from Behind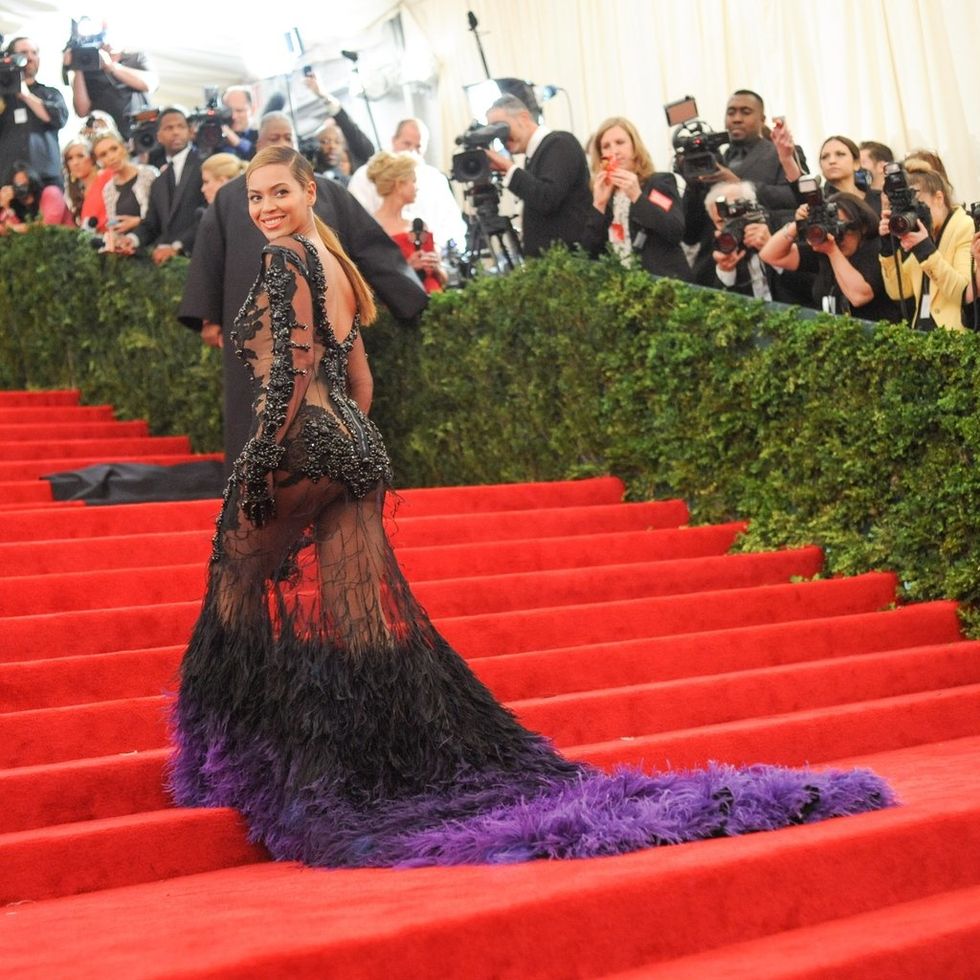 Training day
A train like this deserves a grand entrance. As Beyoncé climbs the red-carpeted stairs, all eyes are on her backside…but for good reason. That sheer dress with a train for days is a fashion moment we're glad we didn't miss. Talk about a caboose!
Here Comes the Beyoncé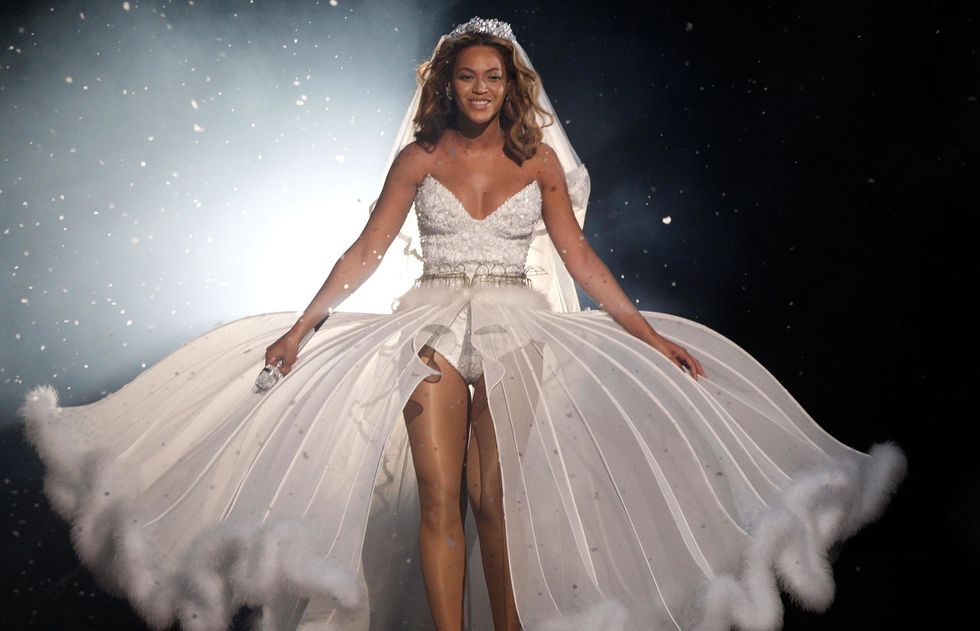 For better...for richer...
Looking bridal and beautiful, this wedding gown inspired stage costume gives "I do" a whole new meaning. This dress may not be right for walking down the aisle, but when Bey's on stage, anything goes. "Put a ring on it?" Don't mind if we do.
Daisy Dukes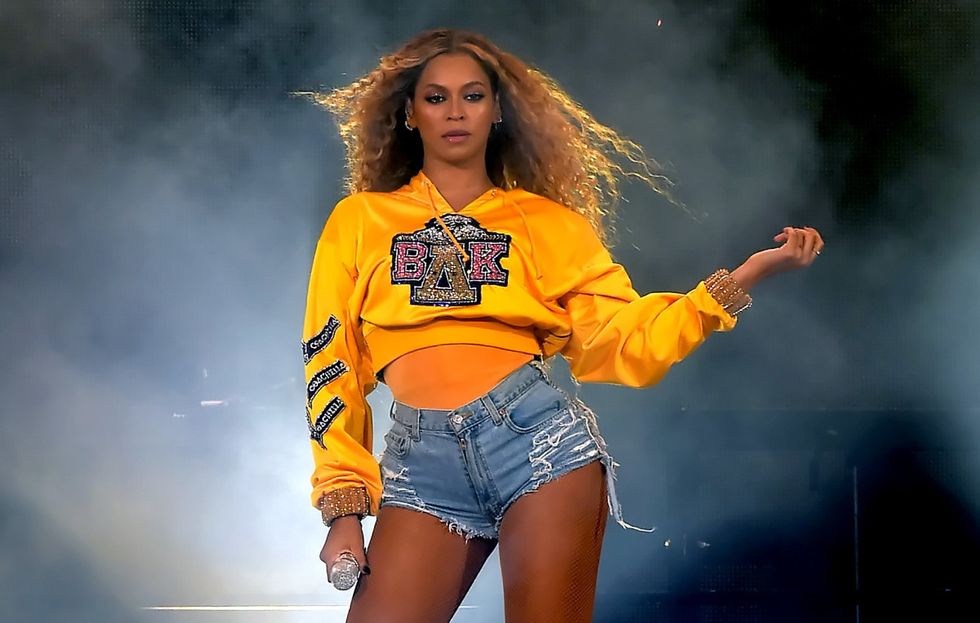 Who wears short shorts?
Sporty-meets-sexy when Beyoncé gives us legs for days and a sultry gaze. Yellow is perfect for the "Lemonade" singer who loves to balance out her sweet side with some sass.
Pause for a Flashback Video with Destiny's Child 
"Say My Name"
Wet and Wild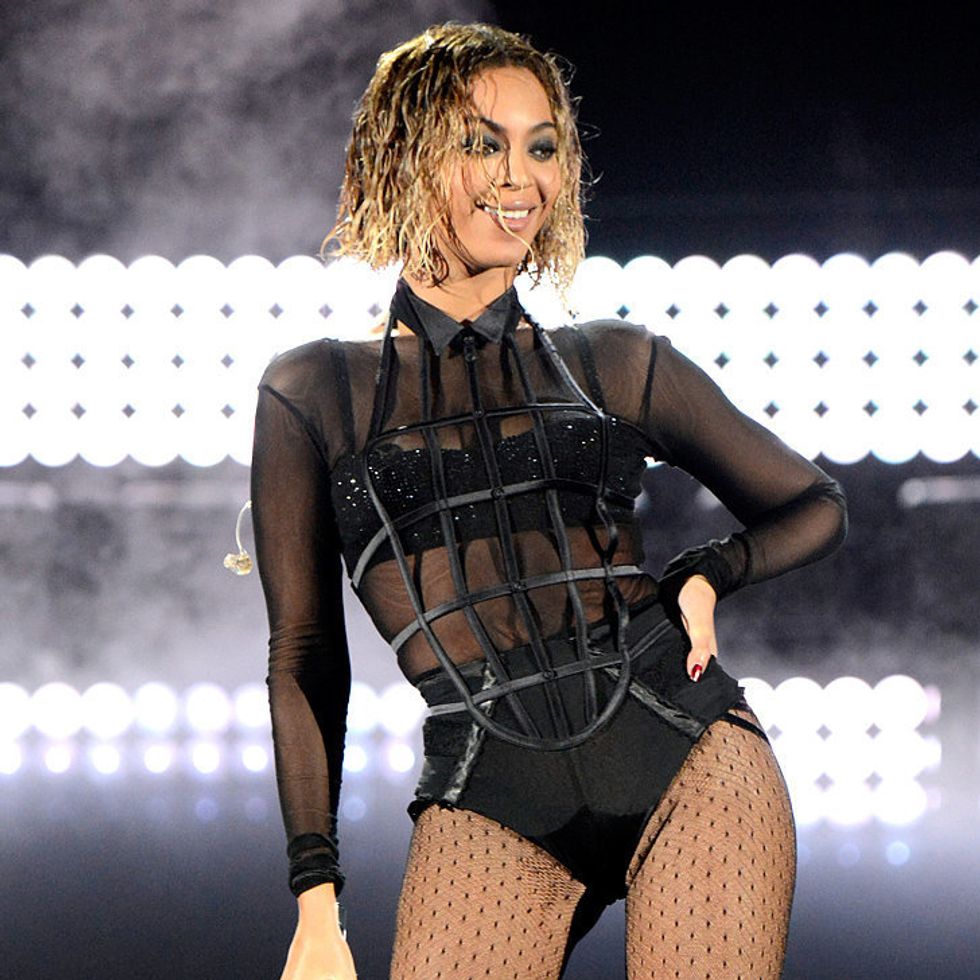 No pants, no problem
The "wet look" hairdo paired with an outfit that's as hot as the woman in it makes Beyoncé look every bit the total package. Hand on hip and standing tall, anyone can tell that "Sasha" is, indeed, fierce.
Lady in Lace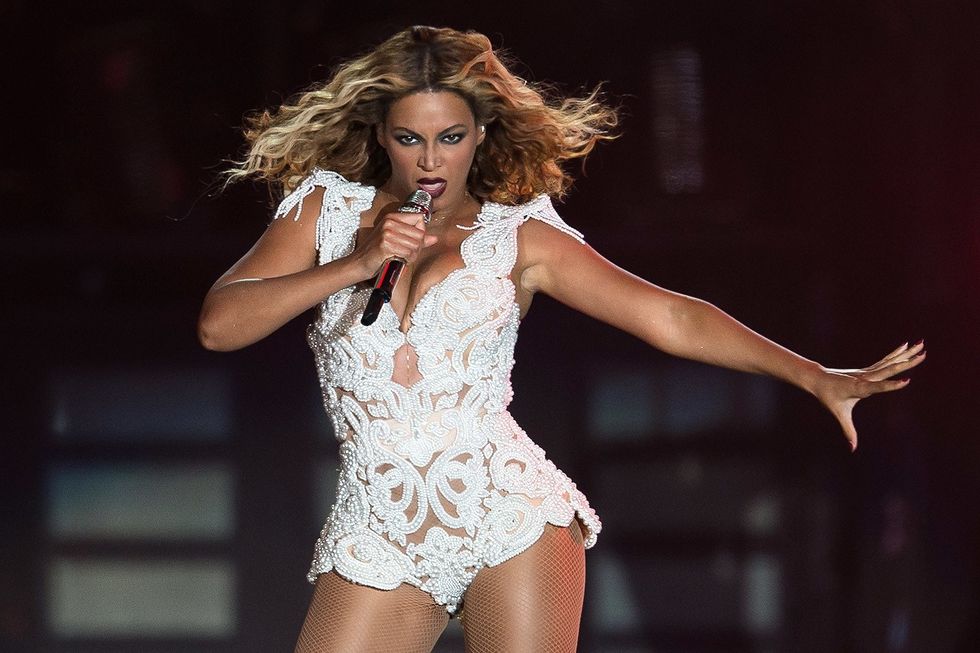 White hot
Another concert look that turned heads, this little lace number showed off all of Bey's curves in all the right places. Toned, trim, and taking us under her spell, we're living for this lady in lace.
How 'Bout Going APES**T?
"APES**T"
Dazzling and Daring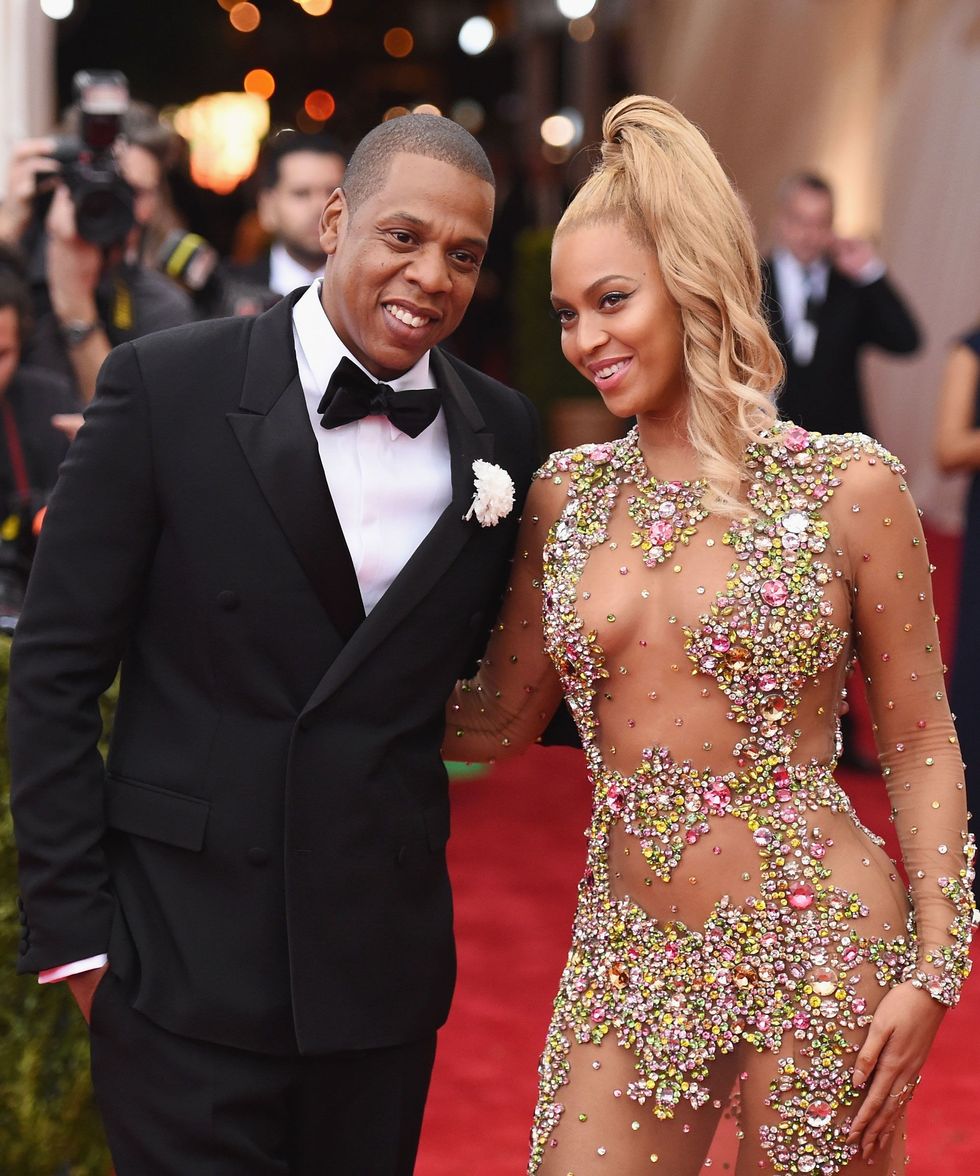 Star-studded, indeed
Here with her hubby, Beyoncé is bright and "blingy," showing lots of skin and tons of sparkle. While her man looks dapper, Bey steals the show with a mega-watt wardrobe and a smile to match.
Form-Fitted Fabulosity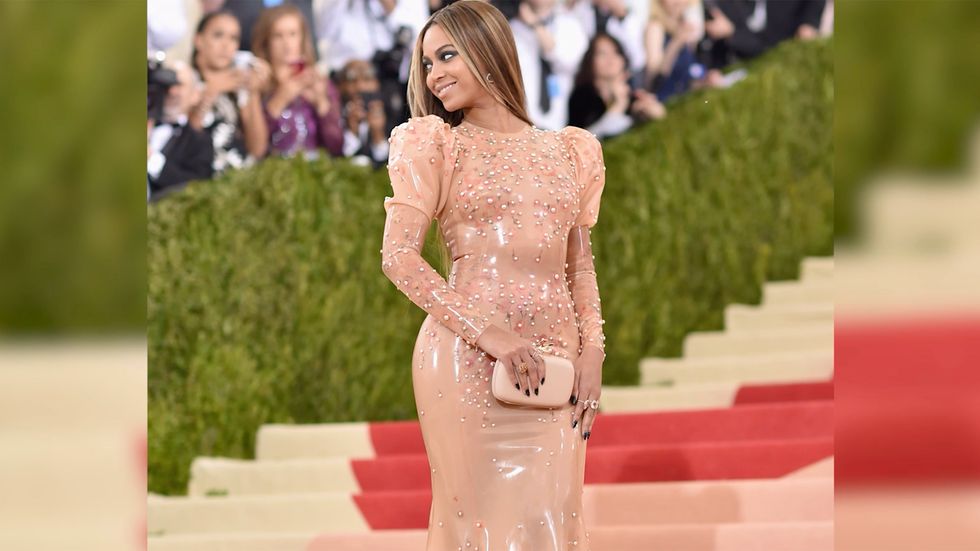 Blushing beauty
Posing for the paparazzi, Beyoncé looks like she was poured into this gown like a fine glass of wine. Every detail is pure perfection, from the sheen of the fabric to the intricate appliques. With a body like hers, any stylist would be silly not to dress this diva.
Lady in Red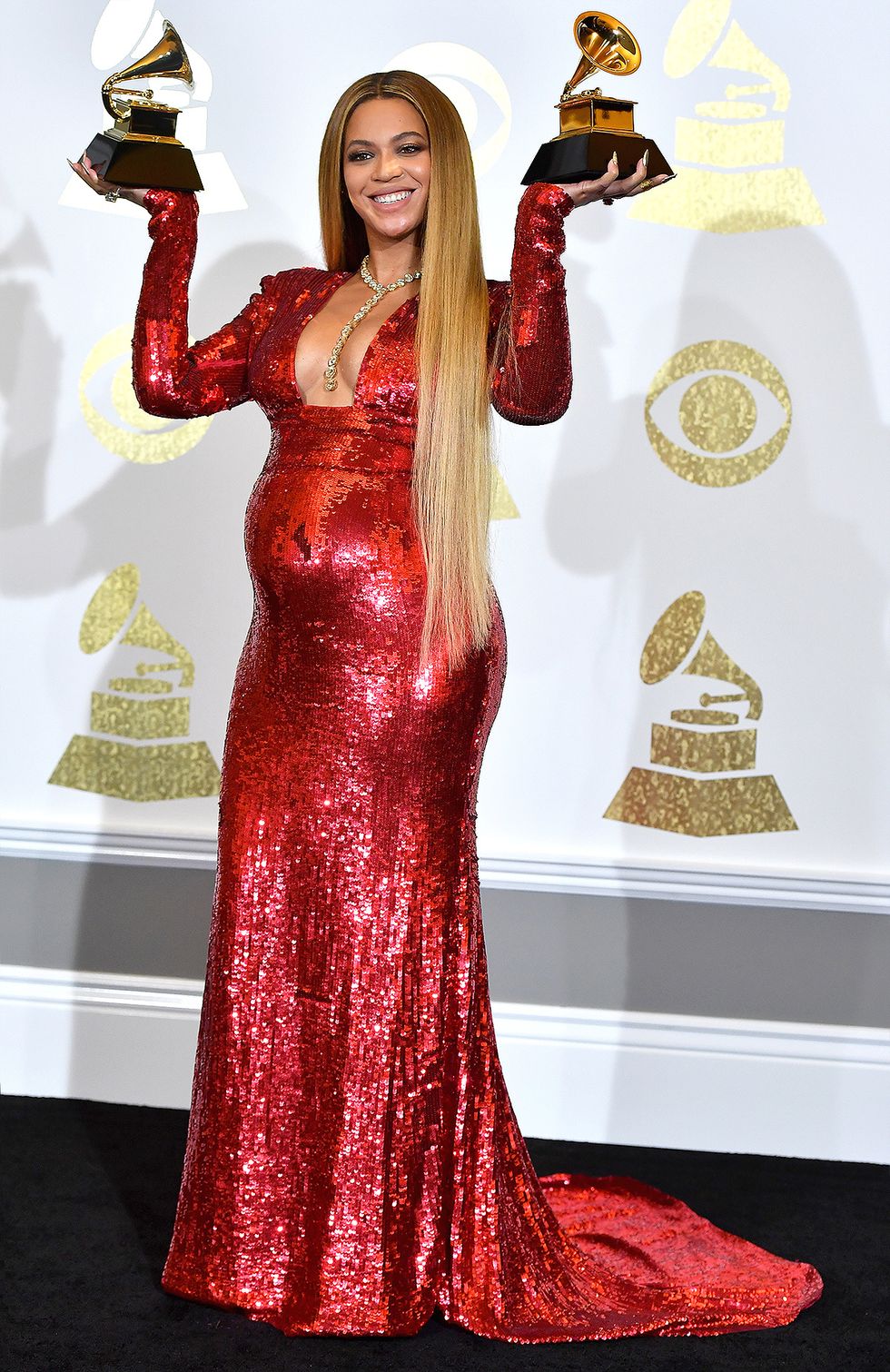 Grammys and glam
peopledotcom.files.wordpress.com
Another pregnant pic of the dazzling diva. Here, she's not only showing off an impressive bump, but two awards to match. Like Dorothy's ruby red slippers, Beyoncé shows us why sequins and sparkle make any look lovelier. Always a winner, here Bey proves it with her well-deserved Grammys.
Ice, Ice, Baby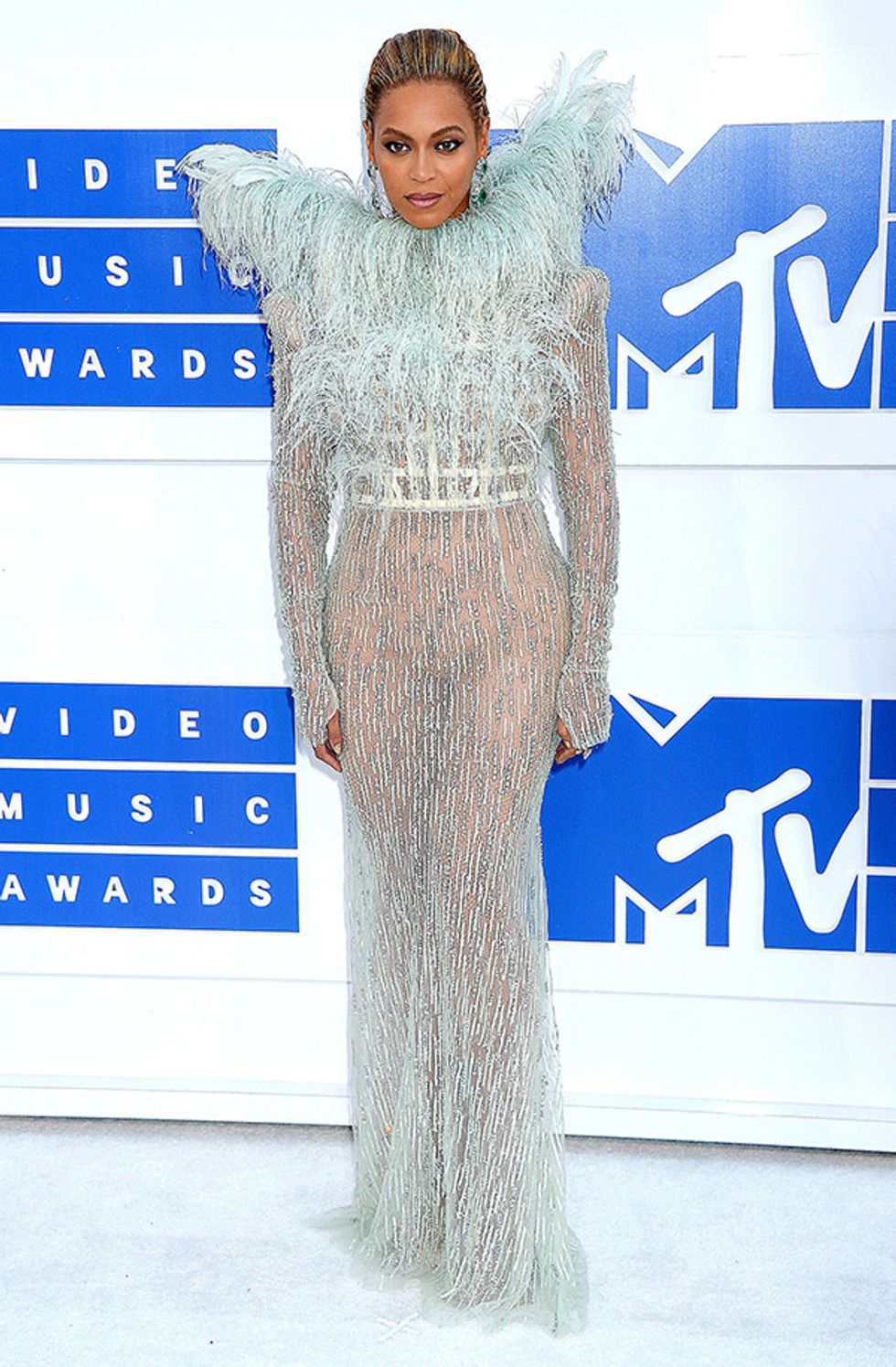 Cold as ice but just as nice
pmchollywoodlife.files.wordpress.com
Feathers for fashion may not be an everyday look, but for Beyoncé, every moment is her time to shine. Looking cool in an ice blue gown, Bey gives us step-and-repeat style only she could pull off without a hitch. Bey in baby blue is simply the best.
---
Melissa A. Kay is a New York-based writer, editor, and content strategist. Follow her work on Popdust as well as sites including TopDust, Chase Bank, P&G, Understood.org, The Richest, GearBrain, The Journiest, Bella, TrueSelf, Better Homes & Gardens, AMC Daycare, and more.
---
POP⚡DUST | Read More...
From Pablo to Pornhub - Kanye in Talks to Collab with the XXX Site