MUSIC
Can someone remind the fandom that the VMA's have always been problematic?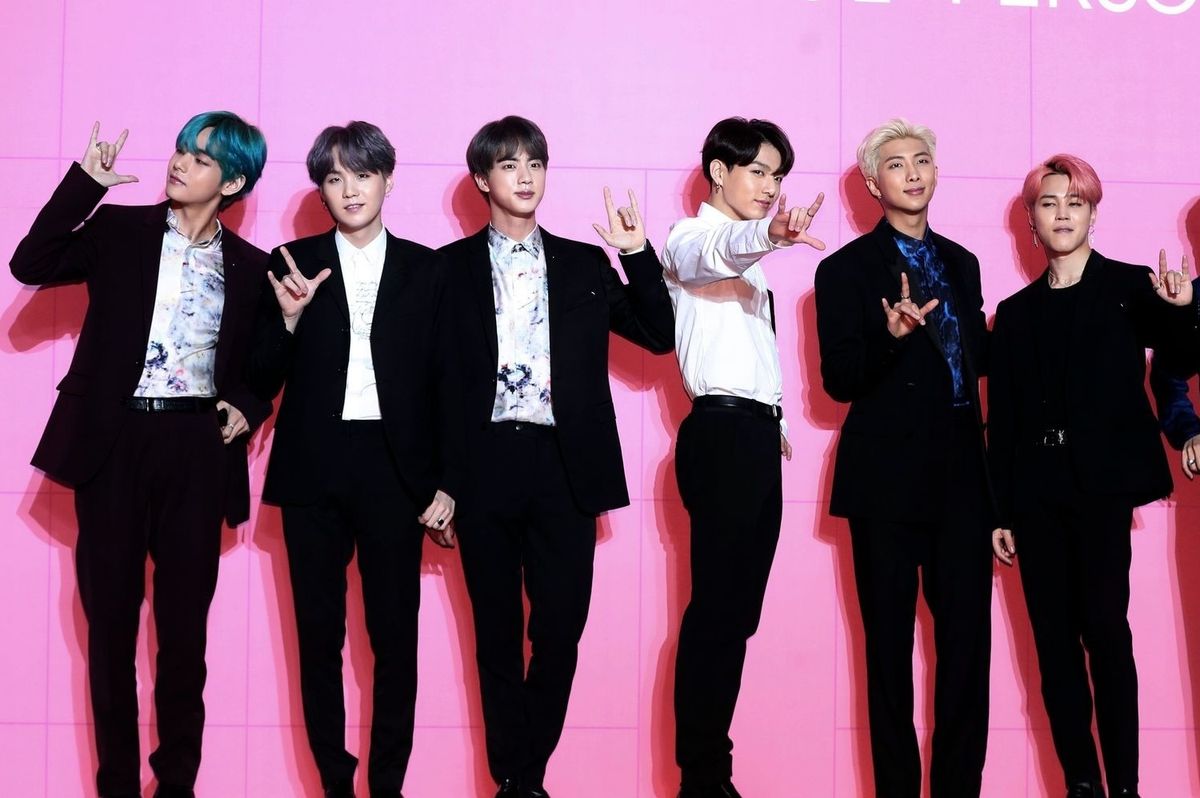 HuffPost
Fans of the K-pop septet BTS –known collectively as ARMY– have always had to vie for legitimacy. While the boy bands meteoric rise in the west has perplexed the general public, the "ARMY" has lived up to its name, taking to social media to launch a full-blown assault on the masses.
The fandom unifies against anyone – and I mean anyone – that may imply the slightest ill will or dislike towards the group, and even those with little social media clout are guaranteed a sudden influx of activity at a remote mention of the group. "I wrote [a] tweet, and then ARMY came," wrote The Atlantic. "People were like, 'Yeah, it's great, love it with us!'"
However, after MTV recently announced its nominations for the VMAs, members of ARMY deemed MTV racist. Aside from allegedly snubbing BTS for "Best Video," this year's award show will introduce a new category for "Best K-pop." As one die hard fan wrote, "For anyone confused as to why it's racist, they made the kpop category to limit bts and rob them from other awards."
VMAs: Best K-pop The World: #VMAsRacist https://t.co/LWFw38SmBI

— 𝒉𝒊𝒌𝒂𝒓𝒊𝒏 光 🐨 (@𝒉𝒊𝒌𝒂𝒓𝒊𝒏 光 🐨) 1563902756.0
For anyone confused as to why it's racist, they made the kpop category to limit bts and rob them from other awards.… https://t.co/ScW3iGtPnW

— 𝐍. (@𝐍.) 1563903619.0
ARMY has been monumental in BTS's global outreach and success, and they've fought tooth and nail to make the group distinguishable among mainstream circles. The fight is mostly warranted, as critics have continuously tried to dismiss the group. One writer at The New York Times said that "she wanted to 'gag' after learning some people saw both Madonna and 'a K-pop band of 20-somethings' as 'legendary,'" and an Australian news host was forced to apologize after making xenophobic comments towards the group. "It's common to see critics make snide comments about BTS because of their youth or their boy-band status," wrote The Atlantic. Variety published a take that The Jonas Brothers return was "just in time to show the BTSes of the world how it's really done."

With ARMY's pride and joy attacked from all angles, of course, they took issue with the recent MTV VMA nominations.
The allegations are valid, but frankly a bit late and obvious. From Miley Cyrus saying "my real mammy" in a backstage skit to Rebel Wilson openly mocking police brutality as she announced the nominations for "Best Hip-Hop Video," accusations of racism have forever plagued the VMA's. Nicki Minaj derided the awards as racist in 2015 after she was snubbed for "Video of the Year" for her work on "Anaconda," yet racked up nominations in Hip-Hop related categories. MIA similarly slammed the award show in 2016, accusing the VMAs of "racism, sexism, classism, and elitism" after her video for "Borders" – wherein she portrays the struggle of refugees – was exempt from nomination for "Best Video."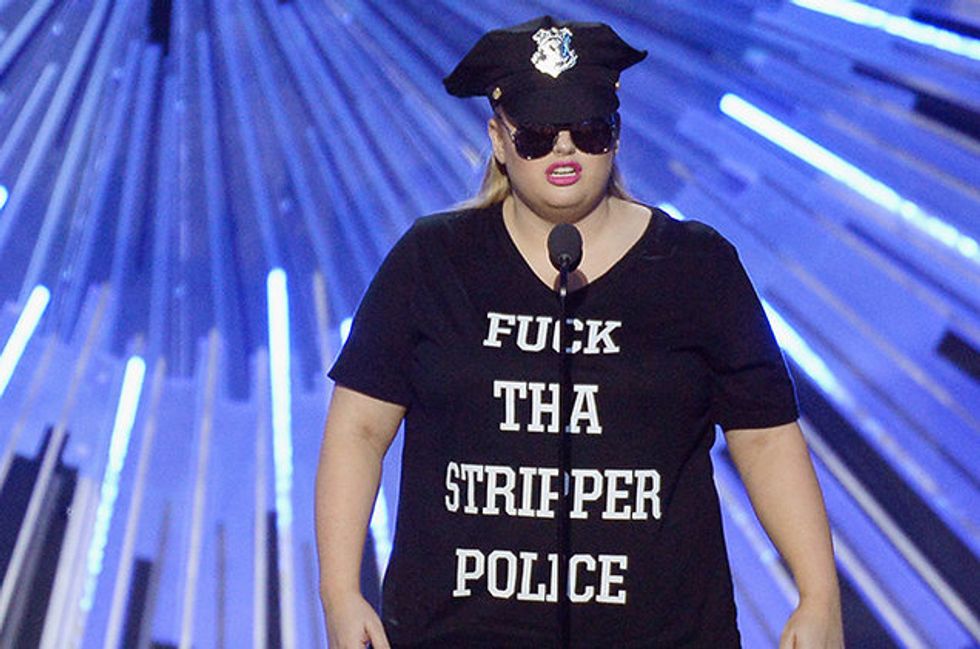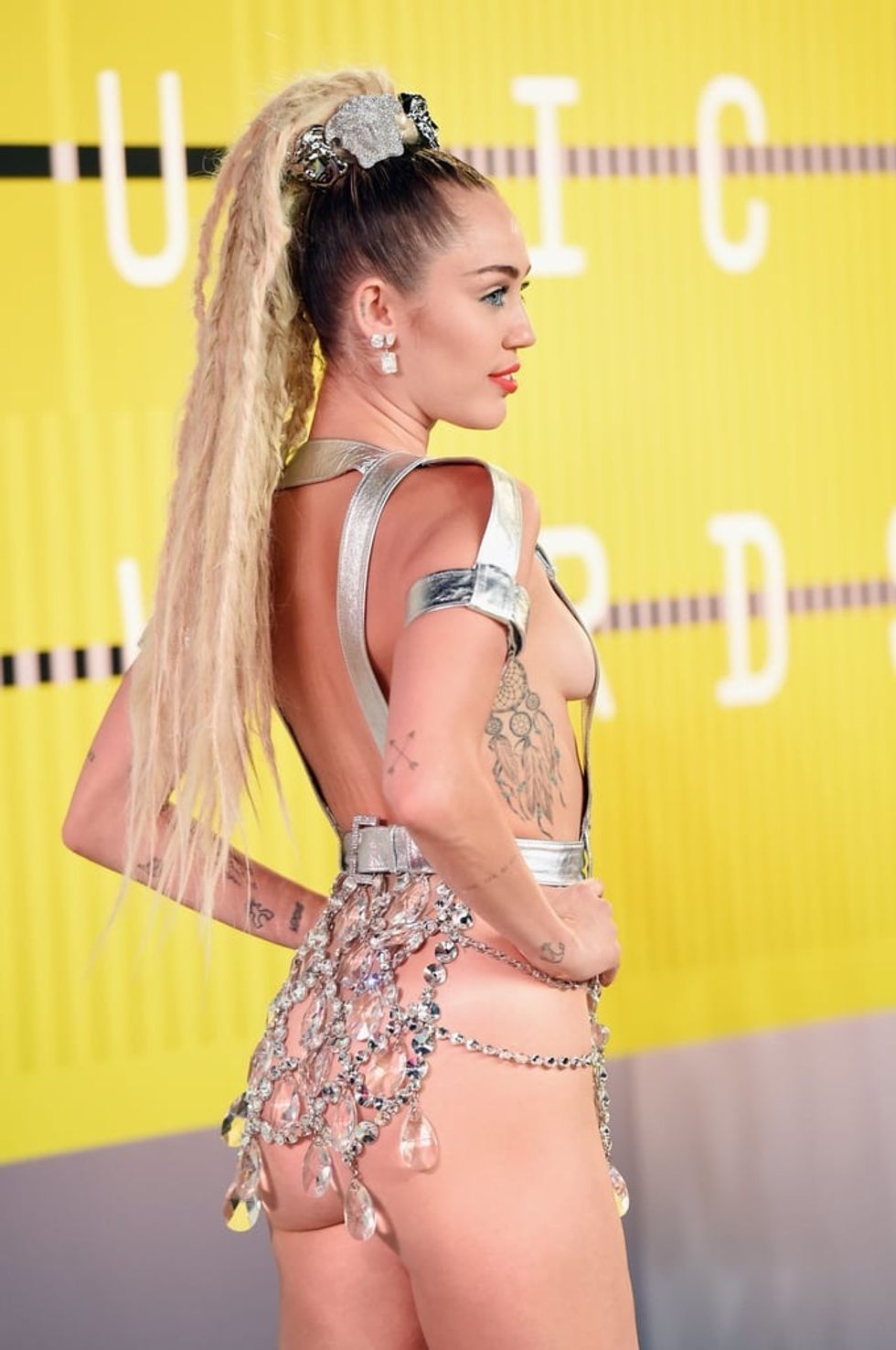 ARMY's fierce condemnation of the VMAs and sudden realization about the award show's racial biases portray a fandom focused solely on their beloved boys, rather than on achieving equal representation in media. The accusations are especially problematic considering the BTS fandom has regularly struggled to quell racism within their own ranks.

As powerful as ARMY is, the fandom has been historically quick to cancel and deride anyone that stands in their way. Last month, they deemed comedian Alex Williamson a "xenophobe" for introducing the group on his show as "the biggest band you've never heard of" and for expressing his surprise at the group's BBMA wins, because "only one" of them spoke English. While the latter joke may have been in poor taste, the statement about BTS' reach was technically accurate, and to deem him an outright racist for his remarks seemed like a massive leap. Still, ARMY demanded that Williamson be fired.
ARMY's expeditious sentencing of their foes makes their calls to "cancel" the VMAs seem hollow. It is also worth noting that many members still plan on participating in the show. "I love how we armys multitask," tweeted @BTS_0utsold. "I mean, we will drag @vma's by their racist, raggedy wigs but still vote for our boys BTS because they deserve every award and we'd love to give it to them." While ARMY is overall well-intentioned, fans seem to want to have their cake and eat it, too. Their calls to action aren't rooted in a socially conscious agenda or higher cause; they just love BTS and will attack anyone who speaks less than highly of them. In doing so, they often validate the very criticisms they try to overcome.
Even if the fandom's critiques of the VMAs are well-founded, the all-out assault on the VMAs seems misplaced, especially considering that the program barely pulls in viewers these days. Instead, ARMY's "ethos of inclusion" seems to only apply when the fandom's attention is directed towards BTS themselves.
But regardless, thanks to the ARMY's vocal support, BTS is now one of the most decorated pop groups of all time. While it may hurt to see BTS so easily dismissed by the mainstream, the haters don't lessen the group's massive accomplishments, which are more meaningful than any VMA award could be. Instead of picking a fight with every and any person who remotely disses or minimizes the group–which just promotes more criticism of BTS from outsiders– why not just let the boys' accomplishments speak for themselves? Eventually, the rest of the world will be forced to listen.