Culture News
The rapper says he was taken out of context when he said he didn't believe R. Kelly accusers because of their race.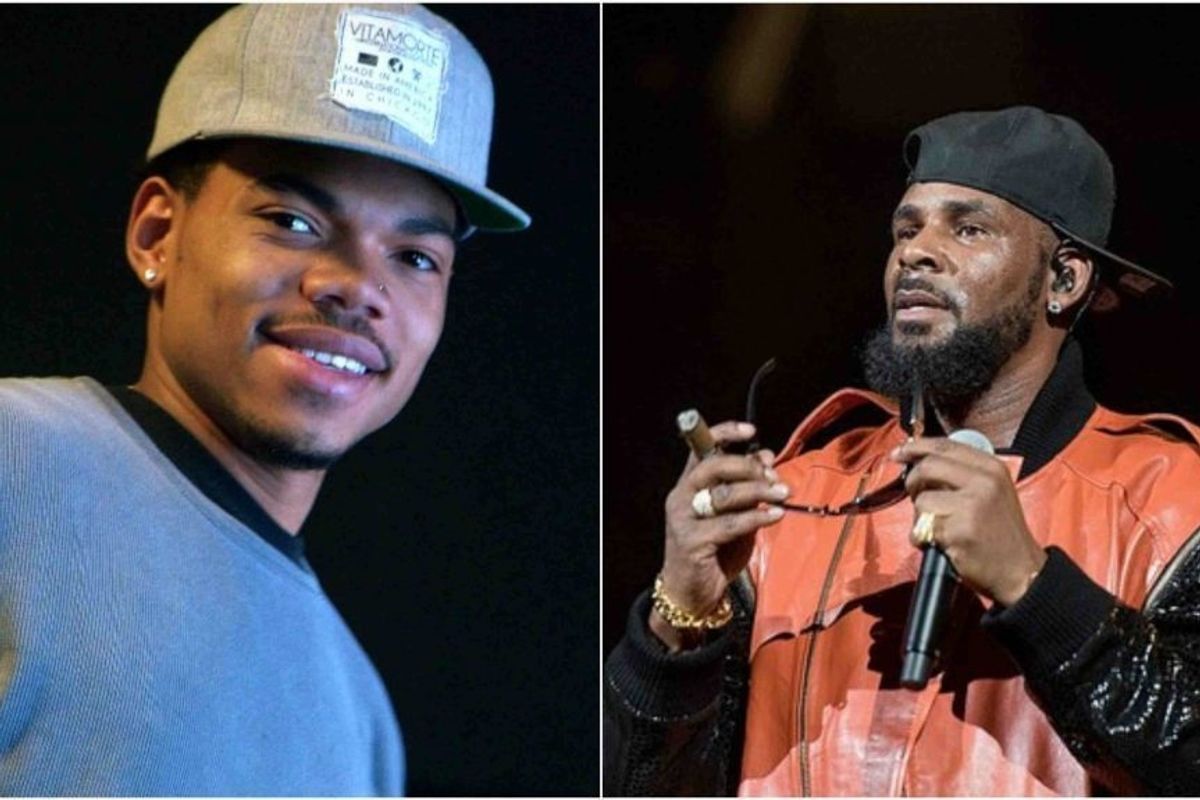 LuciPost
After Lifetime aired the finale of the docuseries Surviving R. Kelly, Chance the Rapper sparked outrage with his remark about why he ignored stories of Kelly's sexual misconduct.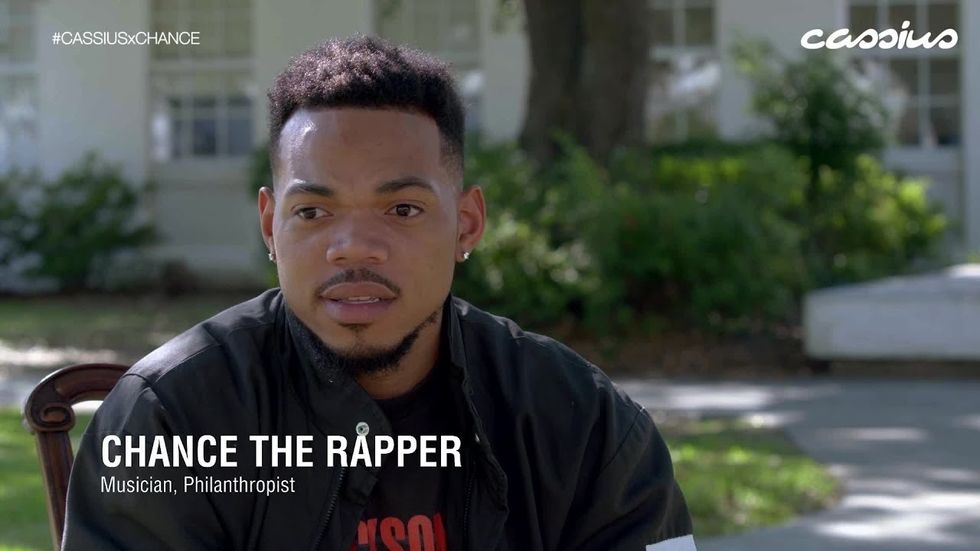 Youtube
The interview depicts him saying, "Maybe I didn't care because I didn't value the accusers' stories because they were black women."

The three-part series aired a portion of an interview Chance gave to Cassius' Jamilah Lemieux in May in which he expressed regret for collaborating with R. Kelly on the song "Somewhere in Paradise." He told Lemieux, "Making a song with R. Kelly was a mistake. At the time, it wasn't even present in my mind that people could feel any type of way about his presence on a track of mine. I think for a long time I was only able to understand R. Kelly's situation and presence in the world...as a victim. I don't know if that's because I'm from Chicago or 'cause he made great music or 'cause he is a black man."
Outraged reactions online were instantaneous, as Rolling Stone also reported the interview, including Chance's damning line about not believing the accusers "because they were black women." Some Twitter users accused the rapper of putting his success before equality, while others cited a combination of misogyny and internalized racism.
What the headline should have read is: Despite Chance the Rapper having a black daughter and fiancé he discounted t… https://t.co/wYuiD9TV3K

— Ariel♡ (@Ariel♡) 1546732822.0
Last thing before I dip: I'm glad Chance The Rapper told the truth. I'm tired of Black Men and White folks gaslight… https://t.co/sybgquefNX

— Octavia Butler knew... (@Octavia Butler knew...) 1546750192.0
Chance swiftly responded on Twitter that the line was taken out of context. He shared the full clip of the interview, as well as a criticism of anyone "who ever ignored the R. Kelly stories, or ever believed he was being setup/attacked by the system (as black men often are)," stating that doing so was "at the detriment of black women and girls."
https://t.co/bqbKlsDA9l

— Chance The Rapper (@Chance The Rapper) 1546737653.0
It's true that, in the full interview, Chance made a point to criticize the offensive sentiment that black women are to be doubted. However, he did so from the unfavorable standpoint as someone who's guilty of holding that belief "subconsciously.". The full context of the statement was: "We're programmed to really be hypersensitive to black male oppression…[B]ut black women are exponentially [a] higher oppressed and violated group of people just in comparison to the whole world. Maybe I didn't care because I didn't value the accusers' stories because they were black women."
On Twitter, he further responded, "Anyone mentioning that I have some black women in my family is deliberately missing the point...we are all capable of subconsciously discrediting BW and their stories because it's indoctrinated."
Anyone mentioning that I have black women in my family is deliberately missing the point. Regardless of the proximi… https://t.co/BHM29VLQOi

— Chance The Rapper (@Chance The Rapper) 1546750233.0
Executive producer of Surviving R. Kelly, Dream Hampton, made a point to examine how the music business was complicit in this "indoctrination." The series questions why industry execs were aware of the R&B singer's alleged crimes but continued to support his career, which included many collaborations with successful artists. Hampton has criticized that almost all the celebrities contacted declined to be interviewed about their knowledge of R. Kelly's illicit behavior due to the industry's tacit condonement of famous men committing sexual abuse.

Since the finale, many celebrities have spoken out on social media to lament the truth behind Chance's statement. Ne-Yo shared a "Mute R Kelly" message, posting, "There is NO excuse. Music is important. It really is. But it's not more important than protecting our children, protecting our little girls." Jada Pinkett-Smith posted on Instagram to criticize an unfortunate increase in R. Kelly's music sales since the airing of the docuseries (as reported by Rolling Stone). She posted, "I really don't want to believe it's because black girls don't matter enough. Or is that the reason?"
---
Meg Hanson is a Brooklyn-based writer, teacher and jaywalker. Find Meg at her website and on Twitter @megsoyung.
---
POP⚡DUST | Read More...

R. Kelly Threatens to Sue Lifetime in Response to "Sex Cult" Testimonies
Maverick Sabre On His Renewed Mental Strength
RELEASE RADAR | Post Malone Drops a New Single, Gives Shout Out to Fall Out Boy