MUSIC
NYC's dynamic duo puts Gotham on notice
If you were to Google "Da YoungFellaz", you would find a resume that's impressive, to say the least. From collaborations with the likes of Talib Kweli and Snoop Dogg to their appearance on "Sway In The Morning", Jay Storm from The Bronx and Sho-Biz from Brooklyn have spent the last few years cultivating a name and a reputation that makes them not just one of the most sought-after acts in New York City, but in Hip-Hop period. They've successfully navigated their indie imprint New Rich Entertainment to new heights and only look to add on to their already stellar list of accolades in 2018.

YF's blend of sharp, witty rhymes and their ear for pristine production has helped Da YoungFellaz craft a unique sound that embodies their New York upbringing and their ability to stay ahead of the curve. Throughout the years, Storm and Biz continued to put out bodies of work while performing both home and abroad. Their high work rate and their consistency continues to be the key assets to their success. They have been recognized by the pioneers as being worthy to carry the torch for Hip-Hop by being original and authentic.
Their latest visual for the Bravestarr produced track "The Town" is a subtle offering from YF to start off the new year. Whether it's in a plush Lower Eastside apartment or riding through the streets with the top down, Storm and Biz let it be known that they're more than at home in the space they've created for themselves with LVTRToinne behind the lens capturing it all.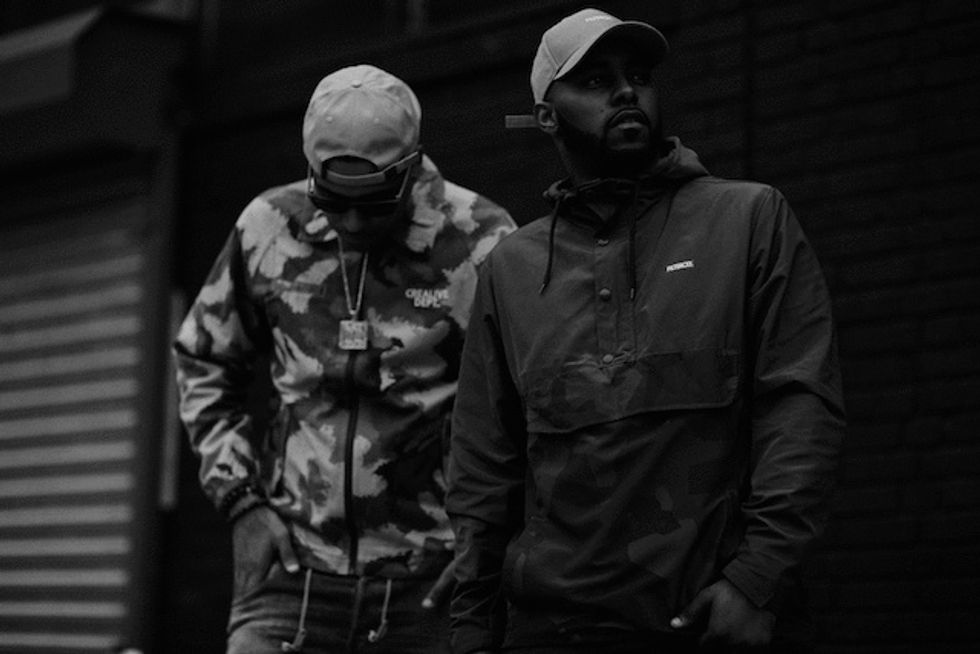 Jay Storm (left) Sho-Biz (right) better known as Da YoungFellazMoritz Eisenschmidt
Though music has always been their primary focus, Da YoungFellaz have embarked on a new endeavor. Back in November, they created the party series 90s vs. Trap. An after-work industry mixer that features Hip-Hop and R&B from the 90s and music from the likes of artists such as 2 Chainz, Migos, etc. The event is hosted by YF themselves with music courtesy of Grammy Award winner and legendary Hip-Hop producer Rockwilder. 90 vs. Trap Part II will take place on January 18th at Katra in New York City. If you're in the NYC area and would like to attend you can RSVP here.
"The Town" is now available on all download and streaming services.
---
Deascent is a Hip Hop artist, music writer and on-air personality for "Popdust Presents". He's also the co-front man of The Cold Press. Follow him on Instagram.
---
POP⚡ DUST | Read More…

Popdust Presents | TruthCity: Never Let Me Down
BIG BOI -- Exclusive Interview!!! He talks about Atlanta and latest video
Popdust Presents | DERRICK MILANO: Play No Games
Related Articles Around the Web