Music Monday
September 24 | A debut album, a chart-climbing single, and a tour in tow
THE MIX | Inspiration Leads to Innovation
09.24.18 | "My album THIS TIME is inspired by all of the influences that permeated my childhood, teenhood, and adulthood. Music has been at the center of my experiences as a person. My memories and emotions all anchored to a song. When I began making the album, I referred to these inspirations."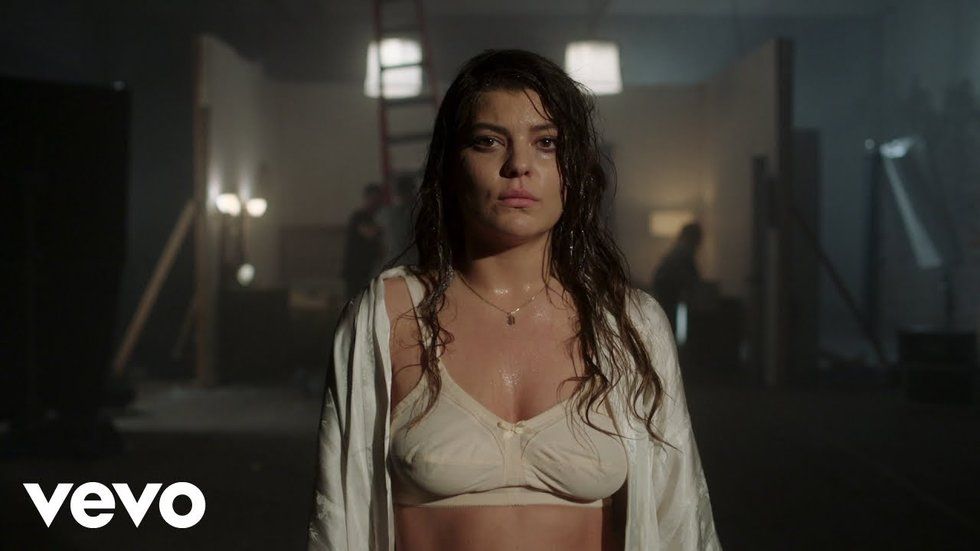 i.ytimg.com
A diamond in the rough just beginning to show the world her sparkle, Donna Missal is making her presence known. While she has only a few tracks to call her own thus far, her voice, talent, and overall passion are profound, and we're confident this is only the start of what's to come for the vocally gifted gritty-graceful Jersey girl. Described as a cross between Lana Del Rey and Alabama Shakes' Brittany Howard, with some Janis Joplin sprinkled in for good measure, Missal is a musical mystery, slipping into softness or shattering with sonic sound.
Her debut album, This Time, a journey into self-discovery, is out with Harvest Records with lead single, "Keep Lying" already climbing the alternative radio charts. With a solid tour lined up and a sold out show tomorrow (9/25) at L.A.'s Troubadour, Missal's launch is mighty and she's going far. This Time won't be the only time you'll hear the name Donna Missal.
THE BREAKDOWN

1. Emotions - Destiny's Child
When I was a young teenager, R&B girl groups were all I listened to. I learned every Destiny's Child album front to back. I didn't know this at the time, but one of my favorites from the Survivor album was actually a cover. The original was by Samantha Sang and The Bee Gees. My dad was always playing classic soul and pop in our home, which I was hugely influenced by, so no surprise that the songs I gravitated to were still from that time. I carried that with me through the record making process: the concept of old and new coming together.

2. For Sale? (Interlude) - Kendrick Lamar
When this album came out, it opened so many doors in my mind that were long closed to the endless possibilities of record making. It represented the idea that your music didn't need to fit a standard genre description and could live in the spaces between. the use of arch and narrative throughout an album to tell a story and evoke a message really lit my creativity. My song "Don't Say Goodnight" on THIS TIME was born out of this form of thinking.


3. Taking Chances - Sharon Van Etten
I met Sharon in the fall in New York City. I had been a fan when she was suggested by my publisher as a possible collaborator. My admiration for her has only grown along with a friendship and writing relationship that became vital to my album. Sharon and I wrote my songs "Jupiter," "Test My Patience," and "This Time."
4. Greatest Love of All - Whitney Houston
While making THIS TIME, I drove every day to and from the studio in my 1990 Volvo 740 GL. The radio was broken but it had a tape player, so I started collecting tapes. I had this tape of Whitney Houston's debut album, and her version of this song was on it. The lyric is iconic. I was inspired every day by the message of self-love and it came through in the songs I was writing so vividly, that the concept of the record was evolving; into an exploration of a self-understanding and self-acceptance.

5. Pink + White - Frank Ocean
Before I started making THIS TIME, I made a playlist of songs to inspire the process and put this song on it. It was right when Frank Ocean released Blonde. It is certainly not a unique opinion to believe Blonde is a masterpiece, but I do. The release was after years of anticipation, and in reading about the process I had heard that they didn't leave the studio with any demos or working tapes to refer to during all of that time. When we started making my album we tried the same approach: after (recording in the) studio, none of us left with bounces of the session, allowing for space and time and breathing room with the music we were working on. None of us could obsess over the demos and fall into the trap of hyper-analyzing. I consider this a crucial part of why the album turned out the way it did.

6. Ne me quitte pas - Jacques Brel
Making this album was beautiful and special but also painful and ultimately so cathartic. This song is all of those things. Sometimes I would get home after a long day of recording and just break the fuck down. I think it's a natural part of the process, at least for me, to shed those emotions that all come to the surface while you're digging into something. This song was the soundtrack of my cry sessions. It's in French, which I do not speak, but you still get such a strong sense of anguish from the performance. Once you look up the lyrics…just look up the lyrics.

7. In Bloom - Nirvana
I'll be honest, I just got into Nirvana. It's not that I didn't always think it was cool but maybe more that I didn't think I was cool enough for it. I really just started digging into the albums while making mine. It reminded me that the culture around music has changed since I was a kid; you can have a taste for all kinds of genres and it doesn't make you less of a fan of one thing, but rather a new kind of fan - someone into everything. That concept had a huge influence on how I made my record.


8. Love is Stronger Than Pride - Sade
I have always been close with my family. When I moved from the east coast to the west, I felt really isolated being away from them. I got really lucky when a couple of my sisters moved out here just a few months into making my album. It completely changed the experience of being here and making this thing for me. My sister Cat bought herself an older car too, a Jeep Cherokee with a CD player. She got herself The Best of Sade album and we played it every time we were in her car.
9. Be Careful - Cardi B
Cardi B became the biggest fucking star in music while I was making the album. I am still so here for it. It's been empowering to watch, especially in the midst of my process. I was so excited to see this song from her album released as a follow up single to her huge hits in radio as it doesn't fit the format you would typically expect. I love the lyric and the instrumental and the performance and the boldness of the strategy and it really inspired me to make choices in my own music that were atypical and challenged the standard.
10. Don't Say Goodnight - Donna Missal
I heard a demo of this song during my first ever session with a collaborator who would become the co-producer of THIS TIME. Nate Merceraeu and I met at his practice space on one of my writing trips to L.A. while I was still living in NY. He played it for me at the end of our session. I was taken somewhere only songs can take you on first listen and I asked if I could record a vocal on it right away, so he set up a mic and I just spit out this lyric and the melody — it's remained the same since. I knew I found a partner in music when we had that moment together and we set off on making my album soon after. We brought the working tape in to Tim Anderson who was executive producer of the album and it was the first song we all worked on together for THIS TIME. It really became the palette of the album: old and new. Real instrumentation run through MPC's, modern synthesizers and recording to tape and making our own samples. Voyeuristic meeting theatrical and finding a home as an album somewhere between those polarizing things. I think this playlist reflects that too and I hope you check out my album THIS TIME :)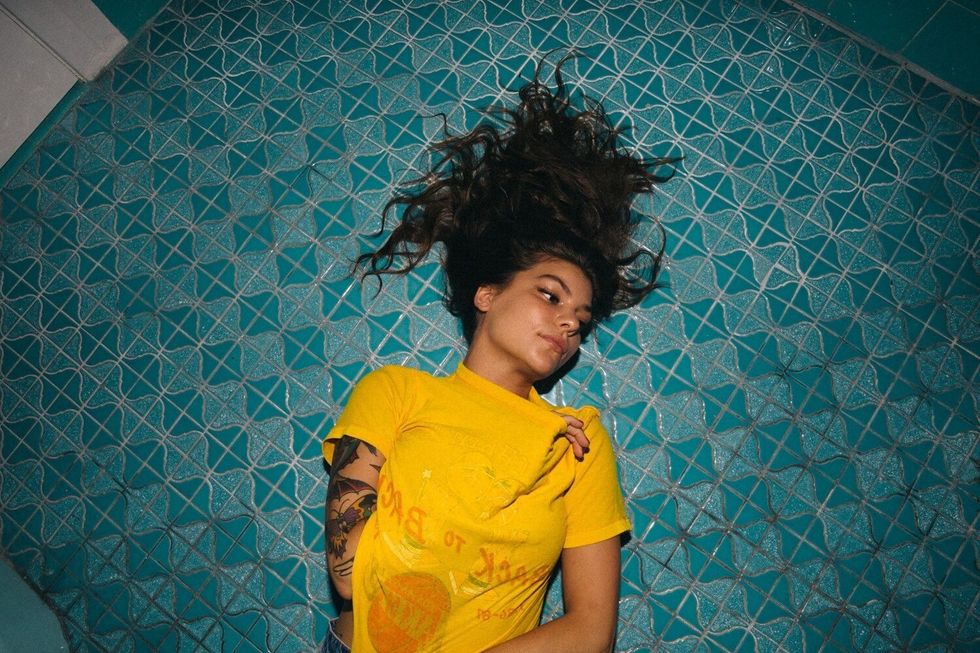 Donna Missal Upcoming Tour Dates:

9/25 - West Hollywood, CA - The Troubadour
10/6 - Houston, TX - House of Blues Houston*
10/7 - Oklahoma City, OK - Tower Theatre*
10/9 - Austin, TX - Emo's*
10/10 - Dallas, TX - House of Blues Dallas*
10/13 - Austin, TX - Austin City Limits Music Festival
*Supporting Bishop Briggs
---
Melissa A. Kay is a New York-based writer, editor, and content strategist. Follow her work on Popdust as well as sites including TopDust, Chase Bank, P&G, Understood.org, The Richest, GearBrain, The Journiest, Bella, TrueSelf, Better Homes & Gardens, AMC Daycare, and more.
---
POP⚡DUST | Read More…

MUSIC MONDAY | Scruffy Pearls Brings us Soul-Pop Sweetness
MUSIC MONDAY | Chris Jobe gives us some "Love in the Morning"
MUSIC MONDAY | Do You Got The Chills?