Culture News
Workers lives and livelihoods hang in the balance, but Elon Musk apparently knows better than the health experts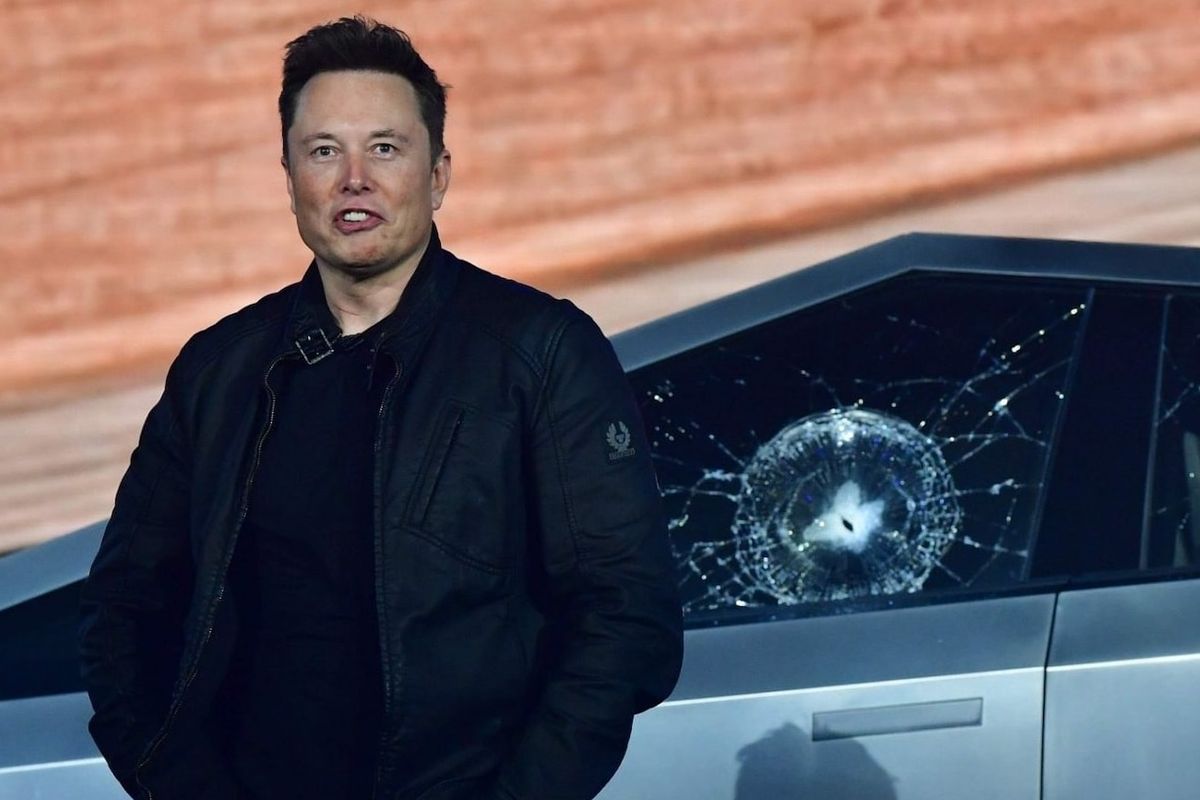 Over the weekend, Tesla CEO and Grimes' baby daddy Elon Musk announced a lawsuit against Alameda County, California, and his intention to move operations to Texas and Nevada.

The drama kicked off on Saturday after it was reported that Tesla's Fremont, California plant would remain closed until June 1st per County orders. While California Governor Gavin Newsom recently established guidelines for reopening certain businesses amid the coronavirus pandemic, Alameda county has opted to maintain its own set of safety standards that prohibit manufacturing. Musk's response was to file a lawsuit and encourage Tesla shareholders to do the same, saying that the county's plans run "contrary to the Governor, the President, our Constitutional freedoms & just plain common sense!" Musk also claimed that Tesla would "immediately" relocate their Palo Alto headquarters and Fremont manufacturing to Texas and Nevada.
---
@GerberKawasaki @thirdrowtesla Frankly, this is the final straw. Tesla will now move its HQ and future programs to… https://t.co/IDLjEvXyDW

— Elon Musk (@Elon Musk) 1589042677.0
The move would leave thousands of Tesla employees out of work or require them to relocate during a pandemic. One Alameda resident—Berkeley Professor and former Secretary of Labor Robert Reich—took issue with Musk's stances, tweeting that Musk was threatening "to take away people's jobs unless he's allowed to risk their health, a move which he characterized as "capitalism at its worst." While some of Musk's own employees have expressed similar concerns in response to Musk characterizing the shelter-in-place orders as "fascism," they don't have the same platform as Robert Reich, so Musk was never motivated to call them boring idiots in Russian (for some reason) before blocking them on Twitter—as he did with Reich.

Reich, who left the Clinton administration in 1996 over concerns that they were not addressing the issues of economic inequality, is not Russian, and has spent recent decades calling attention to the ways in which our economic and political institutions are rigged in favor of the wealthy and powerful. Case in point, by threatening the livelihoods of his employees and asserting that future manufacturing "will be dependen [sic] on how Tesla is treated in the future," Musk was able to elicit a prompt response from the Alameda County Public Health Department, which issued a press release hours after Musk's tweets, expressing their desire to coordinate "an appropriate safety plan very soon."
So let me get this straight: Elon Musk is willing to subject his factory workers to COVID, but won't subject himsel… https://t.co/XA4nJJv4NU

— Robert Reich (@Robert Reich) 1589156718.0
It remains to be seen if this will be enough to appease Musk, who has railed against Alameda's "unelected interim Health Officer," Dr. Erica Pan, an Infectious Disease specialist with over two decades of medical experience. Musk has claimed that the company is more qualified to make its own determinations based on their experience with their Shanghai factory, which briefly shut down earlier this year. While Musk's clearly has impeccable judgment—e.g. his decision to name his son X Æ A-12 —his claim is somewhat undermined by the fact that China never had anywhere near the number of cases as the U.S. has now, as well as by Musk's history of underestimating the danger of COVID-19—tweeting on March 19th that there would likely be "close to zero cases in US too by end of April."

Musk's estimate, as it turns out, was low by about a million confirmed cases. Let's hope his estimates about how many workers he will be firing is equally accurate as he continues aiming for a $700 million bonus and prepares to sell his homes in an pitiful attempt to counter accusations that he's hoarding wealth.