Frontpage Popular News
2022 Winter Fashion Trends That Are Selling Out As We Speak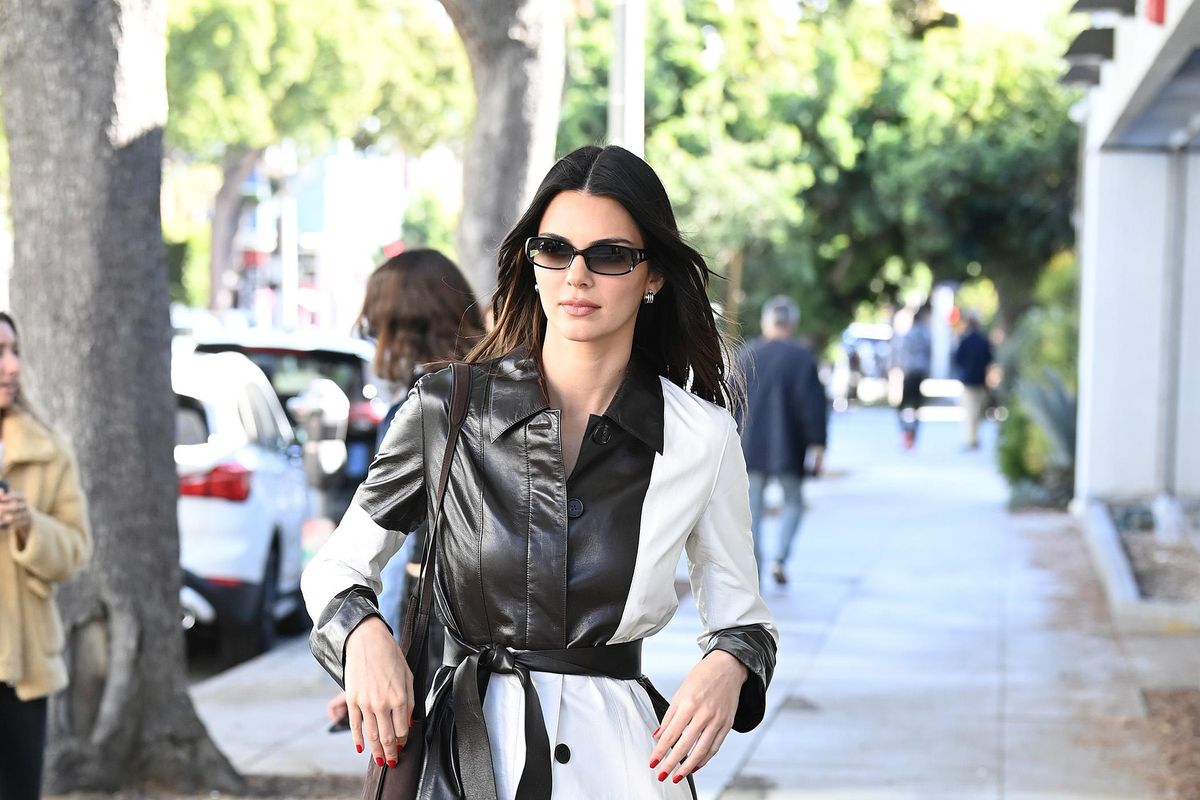 Alix Newman/Shutterstock
It's just about January - time to accept that we're in the thick of the winter season. I tried to put it off for as long as possible, but sadly, I need a jacket as soon as I step outside.
---
I prefer summer clothing because I can never dress appropriately for the cold. Too many layers and I'm suffocating when indoors, too few and I'm hypothermic. Seriously, how do you win?
How am I supposed to debut a fashionable outfit clinging to my jacket for hours? And if I take it off, it's spending the night wrapped around my waist Soccer Mom style. It's not like it matters anyway. I'm normally layered in sweaters and long sleeves paired with flowy knit pants – shapeless.
Sure, I'm more comfortable without an inch of clothing clinging to my body, but after a while. I even forget how to dress myself. And that's why I have been paying very close attention to this 2022's winter fashion trends. I pore over TikToks and peruse Vogue in my free time so I can catch a trend early and capitalize.
It's not just to get ahead of the trend, but to get ahead of the heartbreak when I go to purchase and it says SOLD OUT.
There's nothing worse than falling in love with clothing for nothing. For the 2022 fall fashion trends, we saw mini UGGs, Birks, and equestrian style. Winter is going to look a bit different.
If you want some winter fashion tips before you get all of that Christmas money, we're in this together. Here's what's in my cart:
Apres-Ski Chic
Perhaps the most prevalent trend is the Post-Ski-Heading-To-Party look. Think fair isle sweaters and sherpa pullover quarter zips. It's all about the Aspen vibes.
We're seeing the rise of winter accessories paired with cropped puffer jackets. The earmuff has swapped out our favorite pair of over-the-ear headphones, and people are opting for the baclava-style scarf as a style statement.
Perfect for days where you're spending more than an hour outdoors, the Apres Ski look is equally warm and stylish. To achieve this look, here are my recs:
All Lace Everything
With the popularity of Wednesday on Netflix, everyone is emulating Jenna Ortega's style. A high-neck lace long sleeve paired with leather flare pants and you have yourself a Wednesday-approved outfit.
The best way to ensure your lace stays in style for years to come is picking the most basic style that you can dress up or down. My fave basic lace pieces are:
Statement Peacoats
The peacoat is the ultimate jacket to wear with your nice outfits, but it even looks good with a sweat set. People are sporting all types of peacoats, but the most popular ones seems to be the plaid.
Make a statement with your peacoat. Fur trimmed, bright colored, patterned. It's your way to say "the outfit underneath is just as great" (even if it's not). But, seriously, let your peacoat do the talking for you this year.
Midi Lengths
Wearing a sundress in the winter isn't an option. Believe me, I've tried to make it work. If you think a maxi dress is too formal, the midi length will give you both coverage and a little bit of skin. The perfect balance.
The midi dress is great for your date night, brunch outing, or anything in between. And how lucky are you to be able to pair it with an aforementioned peacoat! Any shoe complements the midi dress – even a sneaker.
Collared Sweater
It seems like this year's biggest sweater trend is the take on the rugby polo. Throw a collar on any knit sweater and I guarantee you it's both studious and trendy.
I'm always sitting in a sweater, so this has to be my easiest purchase on this list. When styling your collared sweater, think flare jeans for a bit of contrast and a nod to the ever-popular '70's style.
Cute Bombers
If you're looking for a "going out" jacket this winter that still gives your outfit some flare: enter the bomber jacket. Try out fun statement sleeves, a bold texture like leathers, or sherpas, or even just a classic color. Remember, your jacket may be the only thing people are seeing that day, so make it count!
A bomber is the Cool Girl jacket this 2022 winter. Hang it off your shoulders for an unbothered queen appearance or shrug it around your elbows to show off your top. It's slouchy and casual yet gives the right amount of spice to your fit.
All products featured are independently selected by our editors. Things you buy through our links may earn us a commission.