MUSIC
FIRST PLAY | Shae Brock (ft. Gucci Mane) with "Transparency"
A slow jam to get you through your hump day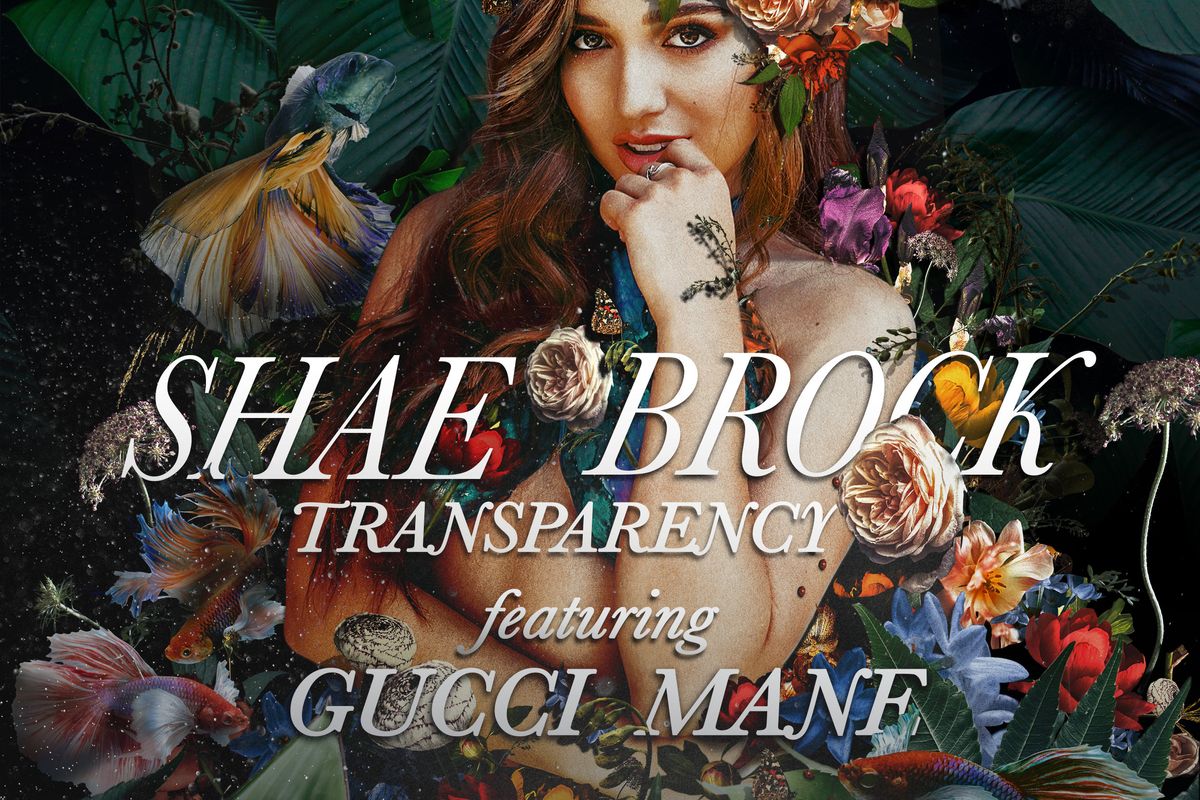 Courtesy of Gramophone.media
"Instead of masking my feelings and emotions, I was just honest about how I really felt…"
---
Shae Brock is a force to be reckoned with. She covers a wide variety of emotions in her songs, and regardless of what it is that she is trying to convey, she does it with a great amount of control and power. On her latest single (exclusively heard first on Popdust), she is at her most vulnerable state yet. She is also teaming up with one of the biggest names in the rap world to make it a true gem.
Listen to the single below and read on to find out about the writing and recording process from Shae herself.
How did you become interested in music?
I always really enjoyed music. I was always singing and dancing to pop music before age three. I used to perform for my family and did karaoke to The Spice Girls. I started piano lessons at six and then learned guitar at 12 and from there began developing into an artist/ writer.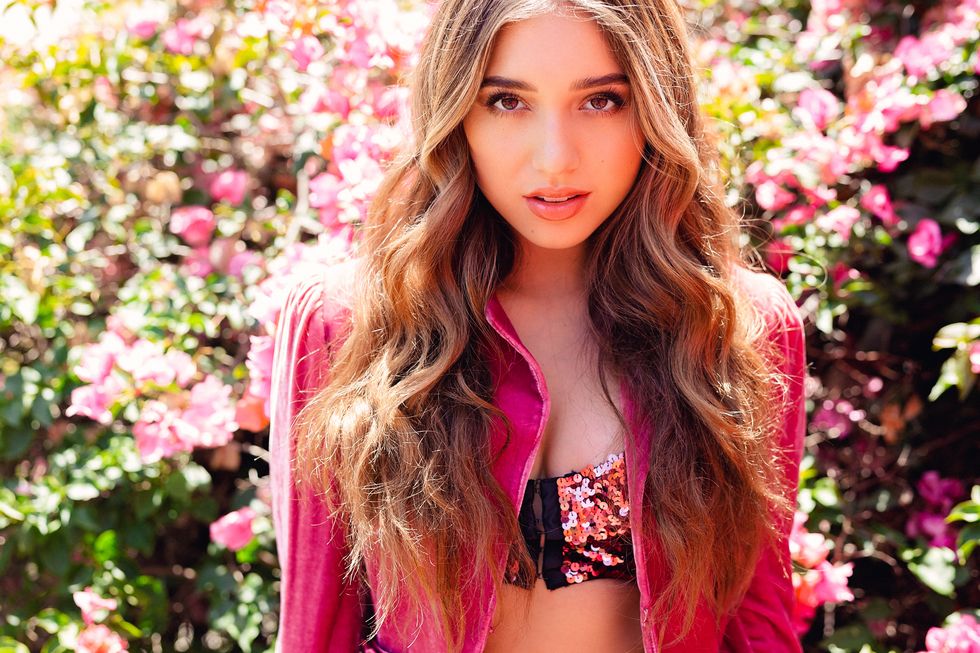 Courtesy of Gramophone.media
In what ways did the place where you grow up influence your decision to become a musician?

My hometown is on the fringes of both the Sonoran Desert and mountainous wilderness. Scottsdale, Arizona. It's very calm, and I feel connected with nature here. I love the desert. I think Growing up here in a western feel, has influenced my writing and guitar playing keeping me in touch with organic elements
What inspired your most recent single "Transparency"?
This song is about being totally honest with someone. Instead of masking my feelings and emotions, I was just honest about how I really felt…
The track makes a lot of shifts in sounds. Why do you enjoy that?

I love piecing together different things into one piece of art. I love the feel of an eclectic piece of art. I like how this track melds the two genres of pop and urban together.
What was it like working with Gucci Mane on the single?
Gucci Mane is a superstar. It was a surreal moment while in the studio and listening to him record his verse. He's just extremely talented, kind, and a complete boss at what he does. It's an honor to share a song with him.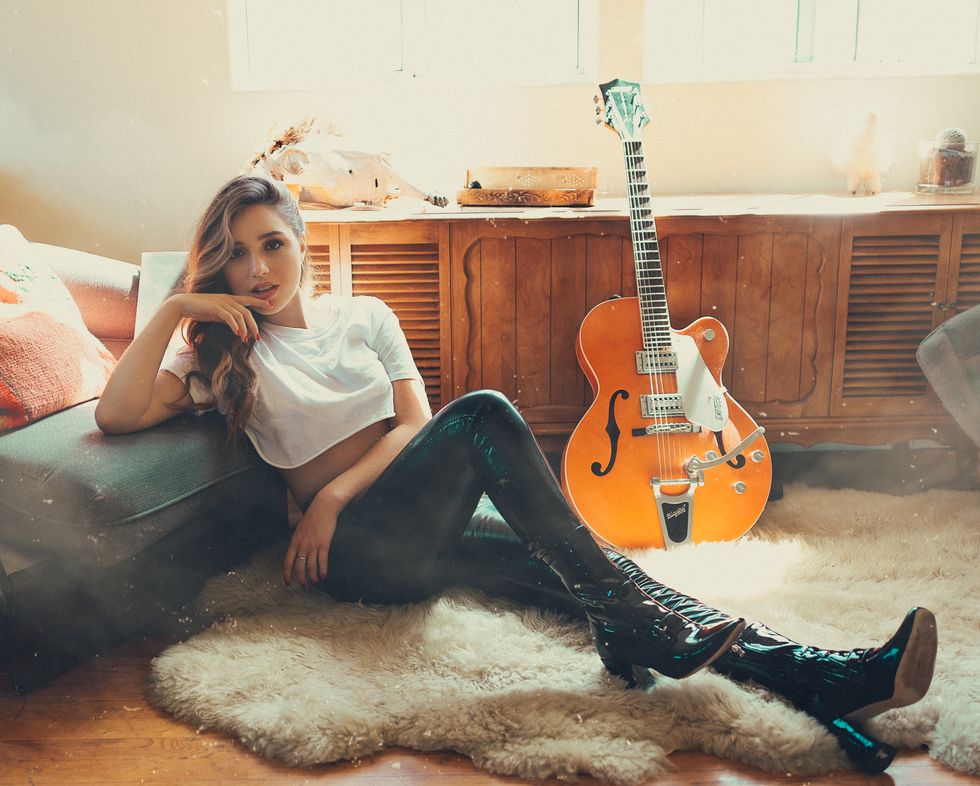 Courtesy of Grammophone.media
You are actively involved in the L.A. female songwriting community. Can you tell us a little bit about that?

I'm always really inspired when I can write and produce songs with other women. I recently read a study by USC professor Stacy Smith, who discovered that the music industry has a gender ratio of 49 males to every female. Therefore, now is a more important time than ever for women to band together in the songwriter and producer community, as women are rarely credited as the creative force behind popular music in today's climate.
What is coming up next for you?
More music! I've been working with Music producer Jim Greer in Berkley. We have been writing and working on completing my new EP. We plan to release early 2019. From now until the end of the year I will be playing shows throughout LA & San Francisco.
Rachel A.G. Gilman is a writer, a former radio producer, and probably the girl wearing the Kinks shirt. She is the creator of The Rational Creature and suggests you check it out. Also visit her website for more.